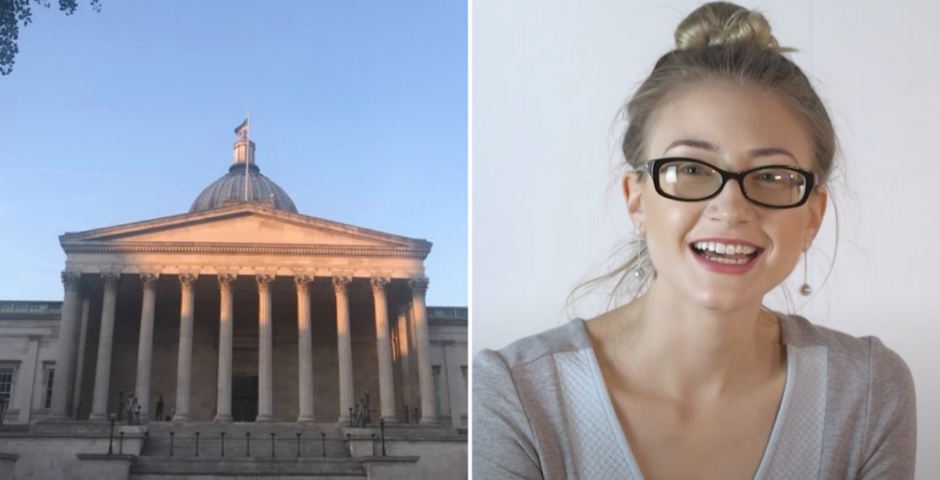 Education officer sorry for 'patronising' advice telling struggling students to drop out
The officer told students they would be a success even if they 'walk away from their degrees'
Students are outraged after a four-page long complaint about wellbeing, workload and mental health to the Biosciences Unitu page was met with advice telling students they will still be a success even if they "walk away from their degree right now".
The comments come from Education Officer Ashley Slanina-Davies, who served as Education Officer until 2020. She also played the role of Amy Barnes in the soap opera Hollyoaks for 12 years, until 2017.
The complaint called for staff to stop "patronising" students with "meaningless" responses about the "unprecedented nature" of the pandemic. The complaint goes on to say "Since March of last year, we have been told that staff are there to support us, but I have yet to see tangible evidence of that", and that the current way students are being taught is like "nailing jelly to a wall. To say that this is a counterproductive approach would be a massive understatement."
Slanina Davies acting in her capacity as Academic Rep for Neuroscience responded to the complaint advising the student: "Staff are there to support students. Some of this might not have been appropriate for what is needed or only appropriate for certain students. But to say people aren't trying just simply isn't true."
She goes on to make some suggestions as to how the struggling student can help themself. Saying amongst other things: "You could walk away from your degree right now and make a huge success out of your life." Her full response can be found below:
The comment has faced a great deal of backlash from students who criticised it for being "out of touch" and "insanely patronising". Another student described it as being "gaslighting at its best", adding: "If those measures truly worked, would 136 people like this comment and show support for it?"
A staff member from UCL has temporarily closed the thread because "parts of the thread have violated the Unitu guidelines".
Ashley has apologised for her comments coming across as "patronising" but insists she was not encouraging students to drop out at all, saying she "strongly supports" all students.
She said: "I'm not entirely sure how that could be interpreted as telling anyone to drop out of their degree if they are unhappy. Students were talking about feeling uncared for, unnoticed and unthought of, unlistened to. There was a true feeling of desperation and upset in the previous posts.
"The OP had asked for no1.(hence the 1. In the screenshot) there to be a guarantee that this year would not negatively effect anyone's future. Patronising my comment may be (for which I have apologised), but that is a genuine attempt to help students see their inner worth, beyond any number.
"I strongly support all students, I fight for the rights of vulnerable individuals as a moral obligation. To suggest otherwise is deeply, deeply distressing."
UCL has been contacted for comment.