UCLU Muay Thai Prepares for War Ahead of Saturday's Varsity Showdown
One of them was raised by badgers
By Duncan Smith
This Saturday at Somers Town Community Centre five of UCLU Muay Thai's seasoned fighters will don the war paint, and head into battle against five of KCL's best.
For those unfamiliar with the sport, expect to see punches, kicks, knees, throws, sweat, courage and triumph as the two teams clash over the coveted varsity crown.
If last December's hugely successful University Fight Night is anything to go by its going to be a spectacle you won't want to miss.
With a wealth experience between them, plus weeks of gruelling fitness and – worst of all – theoretical alcohol abstinence, the UCL team is looking as ready as ever.
Here's the team:
Muhammad Ashraf Yusoff
Nickname: "Pain" au chocolat
Background: Straight Outta Singapore
Finishing Move: "Flaming Comet Destroys Unsuspecting Sheep" (Sanskrit translation)
Greatest asset: Committed pacifism
Psych up routine: Taking my opponent's girlfriend out for long walks on the beach
Maxie Chopard
Nickname: 'Trouble'
Background: Krav Maga
Finishing move: A somewhat backhanded compliment
Greatest asset: Laser eyes
Psych up routine: Channelling my inner beast
Marc Newall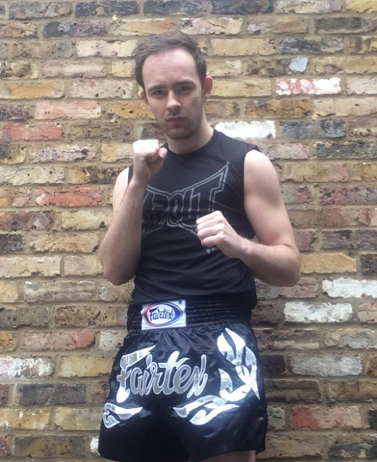 Nickname: The Sadist
Background: The mean streets of Milton Keynes
Finishing Move: Superman punch
Greatest asset: Ass
Psych up routine: Shia Labeouf's "Just Do It", Dubstep Remix
Zita Méhész
Nickname: Queen Crush 'Em
Background: Raised by Shaolin monks
Finishing move: Spinning head kick
Greatest asset: Compact; fast as lightning
Psych up routine: Half a litre of Jack Daniel's and a McDonald's quarter pounder
George Kuhn
Nickname: Yoghurt Pot
Background: Raised by very angry badgers
Finishing move: Folding metal chair
Greatest asset: Floats like a small, nimble badger; stings like a much larger badger
Psych up routine: Dipping into some spicy yet inspirational memes
Fights start 5:30, this Saturday, 11th March. Tickets are £5.00