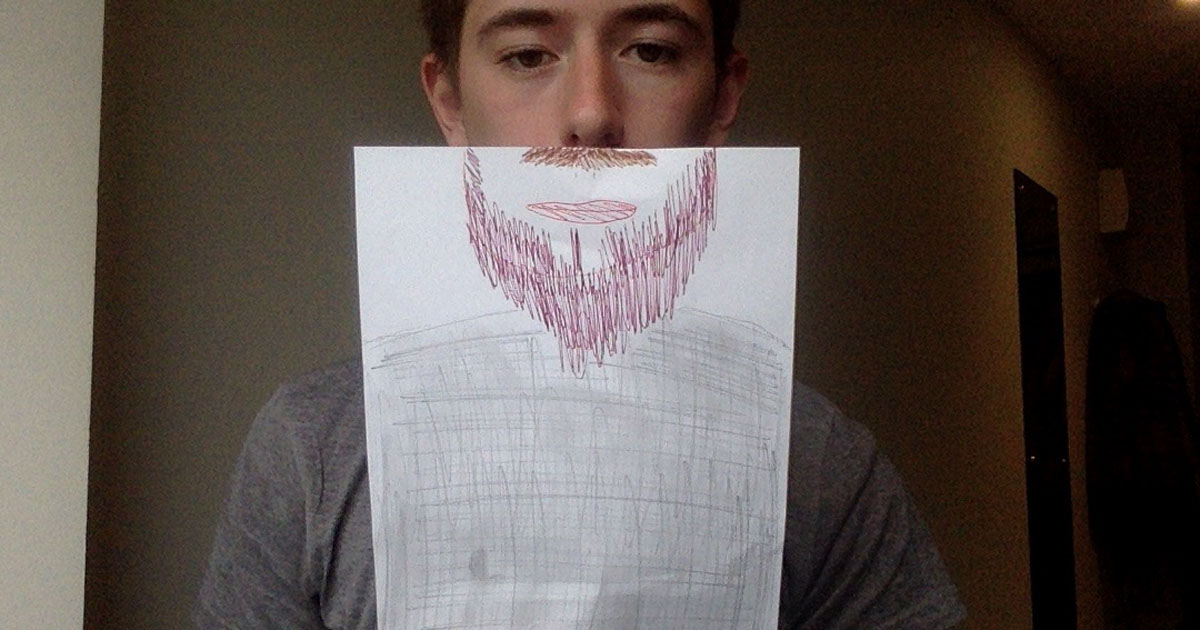 We asked an expert how to grow facial hair
Apparently you can even get a beard transplant
| UPDATED
There's a reason we all love a good beard – they look awesome. Just ask the historical MVPs: Abraham Lincoln, William Shakespeare and Jesus all knew how to work a brush.
They're the ultimate symbol of masculinity, the pinnacle of manliness, the epitome of what it is to be a man who knows what he wants and knows how to get it.
As a depressingly fresh faced 19-year-old fresher, in the prime of my youth, all I want is a bit of a five o'clock shadow. I don't have Dan Bilzerian inspired aspirations, but I'm fed up of looking like one of the Rugrats.
Every October my tension builds as I reach yet another Movember, unable to play my part in fund-raising and manly banter. Never have I been able to highlight how hard I'm revising with an unkept stubble, and never have I felt truly macho.
Just last week a friend of mine grew out his beard which he then shaved off in a terrific attempt to raise money for charity, accumulating over £800 in donations. How am I to save the children of Ghana with my prepubescent pathetic-ness?
I decided to find out some different methods  and asked Dermatologist Dr. Noor Almaani from the The Private Clinic for her advice.
Dr. Almaani is a dermatologist and has published a number of articles on the study of the skin, she told me whether I could ever achieve my dreams.
According to her, it's all in the genetics.  Boyish beard growers will be devastated to know that a lot of facial hair development comes down to genetics.
The good Dr told me rather vaguely: "Some men are not able to achieve a satisfactory level of hair density; this is more often than not, due to genetic factors. Genetic, dietary, physical and environmental factors can interplay to influence hair growth."
So what can you do about it if you don't have hairy genetics? Dr. Almaani advised: "Eating red meat two to three times a week as well as green leafy vegetables can help to promote hair growth.
"Shaving does not stimulate hair growth or increase hair thickness, however it can give the appearance of a fuller beard as blunted ends can appear thicker after shaving.
You could also turn to the meds…
Doccy A added: "Taking Minoxidil in two or five per cent concentrations, twice daily, can reinvigorate shrunken hair follicles and increase the thickening of hair. Melatonin contained in some shampoos can also induce hair growth."
But bad-luck if you're looking for a miracle – apparently it can take up to four months to see the effect, and when you stop taking it, the hair stops coming.
If you're lack of bristle really gets to you, there's always surgery and "an FUE beard transplant procedure could be the best option."
The Follicular Unit Extraction (FUE) procedure, as used for hair transplants, is a minimally invasive procedure used to restore hair density on different areas of the face.
An FUE Beard Transplant is a walk-in walk-out procedure and only local anaesthetic is used to ensure minimal downtime.
During the procedure the Surgeon locates the 'stable zone area' at the side or back of the head. This is used as the donor area for the beard, moustache or sideburns.
FUE is what Wayne Rooney underwent (on the top of his head, not his beard) and can cost around £2.50 per hair.
Alternative Methods
Of course, if you're gullible enough to believe all that you read on the internet, you could always look there.
Beard oil is a common tip, and seems a sensible option. However, it's more of a maintenance tool than a stimulant so won't be as effective on a baby-bottom face.
You could also try working out, apparently. Exercise reduces stress which is of crucial importance for beard growth according to the ever-reliable wikiHow. Additionally, working out produces testosterone so it would make sense this stimulates hair growth, although no scientific studies have shown it to be conclusively linked.
One writer on Yahoo Answers even claimed that you could massage your upper lip to try and grow a moustache. This, he claimed, stimulates hair follicles and with just five-minutes massage a day can increase moustache hair considerably. You could also try sleeping a lot, this is the time where facial hair grows faster.
So, taking all of the advice in to consideration, here's what you need to do to get those wolverine whiskers you've always dreamed of:
leep a lot, but not enough that you don't have time to nurse your beard – you can do this by massaging your face for five minutes. It might be helpful to ask your girlfriend, Mum or lecturer to do this for you.
Then get up. You'll be nice and relaxed from your massage which is great and you're ready for breakfast. I'd recommend a steak or pork chop, something red and meaty, see it off with some green leaves like cabbage, spinach or lettuce.
Drink a lot of water to make sure you stay hydrated and relaxed and pop a couple of Minoxidil pills, followed by a shower with melatonin enhanced shampoo.
You're now free to enjoy your day, just don't get stressed.
If this all sounds like too much effort then you better start saving for surgery. Make sure you pick a student bank account with a big ol' overdraft. Good luck.