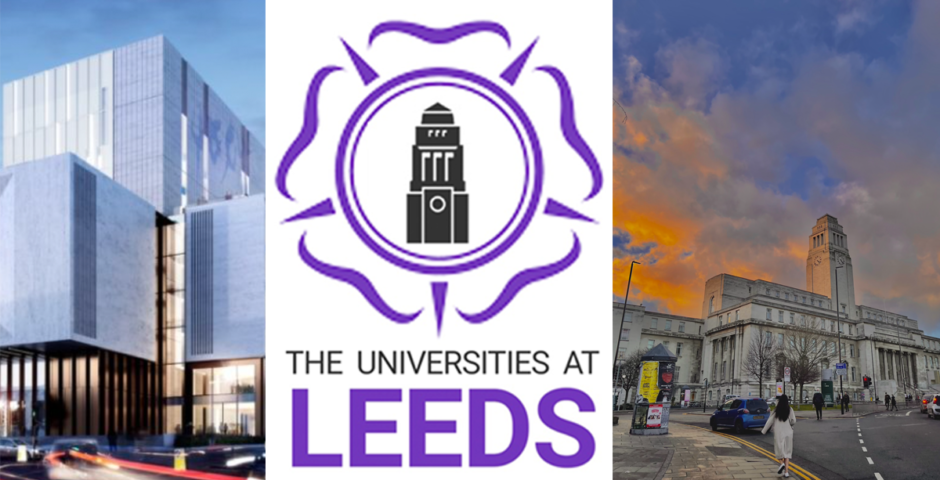 The University of Leeds and Leeds Beckett to merge from September 2022
It's been described as 'a step forward in higher education' by the Leeds Universities Council
Leaked documents have revealed plans for The University of Leeds and Leeds Beckett University to merge from the September 2022 Academic Year in a bid to replenish funds lost due to the Covid pandemic.
Both current students and those who have received offers for either university will receive lectures and seminars on both campuses from September.
The change will also see campus libraries and accommodations open to all students at the two universities, with a new Student ID card provided to all, which students will be able to collect during Welcome Week 2022.
Barry Bay-Khan, a spokesperson from the Leeds Universities Council, has described the reformation as "a step forward in higher education."
He told The Tab Leeds: "Combining the two universities is a development that will evolve the student experience and campus budgets.
"Money that we save through sharing lecture theatres and lecturers can instead be invested in building upon our resources as we move out of the pandemic, making studying in Leeds better than ever before."
Degree classifications for 2023 graduates onwards will be headed with "Leeds Universities".
However, all graduation ceremonies will continue to be held at the University of Leeds' Great Hall.
Students have been questioning the move after a student tweeted a screenshot of their UCAS offer appearing to have changed from Leeds Beckett University to "Leeds Universities".
In a statement, a spokesperson for the University of Leeds said: "The combination of both universities will allow all students to get the most out of their time in Leeds.
"By allowing students who have applied to either university to share accommodation, we hope to create an even more vibrant student community."
When asked to provide a comment, UCAS told The Tab Leeds: "We can confirm that both Leeds Beckett and the University of Leeds have requested we merge both institutions on our platform to display 'Leeds Universities'.
"This does not affect the validity of any prospective students' offers but they should be reminded to check the new term dates if applicable and get in contact with their respective institution if necessary."
Check the date you April fool!
Related stories recommended by this author:
• Strike action sees Leeds Uni students miss more teaching
• LUU officers announce action in support of Ukraine and call for an end to racism in war and peace
• 'We stand in solidarity with Ukraine': Leeds protests against Russian invasion