VOTE for the best pet in Leeds: Heat 1
Get your cuppa ready cos it's show time baby
Calling all Leeds Students!  It's YOUR time to shine. It's time to find the best pet in Leeds, and it's all down to YOU.
You might have met the Lizard Man in Hyde Park, the Silverfish in Leodis or maybe even the Brudenell Social Club bunny, but do you have what it takes to crown a furry friend as the best pet in Leeds?
Unfortunately, the Leodis Silverfish and your housemate don't count, but your vote is crucial in finding out who wins.
House rules: There are 10 contenders in a heat and a couple of heats. From each heat, the top three will progress to the next round until we have our winner, who can prance round Woodhouse Moor with a smug look on their face.
Without further ado, here are the contenders in Heat 1.
Nibbler
• A Degu who lives with Effy and her roommate in Hyde Park
• Can climb literally anything, great company to have
• Gets involved with everyone, always running about & loves a cheeky photo with guests
Lancelot
• Likes to sit on Laura's laptop
• Helps Laura with revision and university work
• Just quite cute, let's be honest
Chop
• Five month old Shar Pei, Short for Chopstick
• Favourite treat is ice cubes
• Loves Roundhay Park and walks through the City Centre
Bear
• A nine month old Chow Chow (very big puppy)
• Leaves the room when any Vivaldi music is put
• Favourite snacks are cheese and parsley
• Doesn't wear socks (most of the time)
Leodis Cat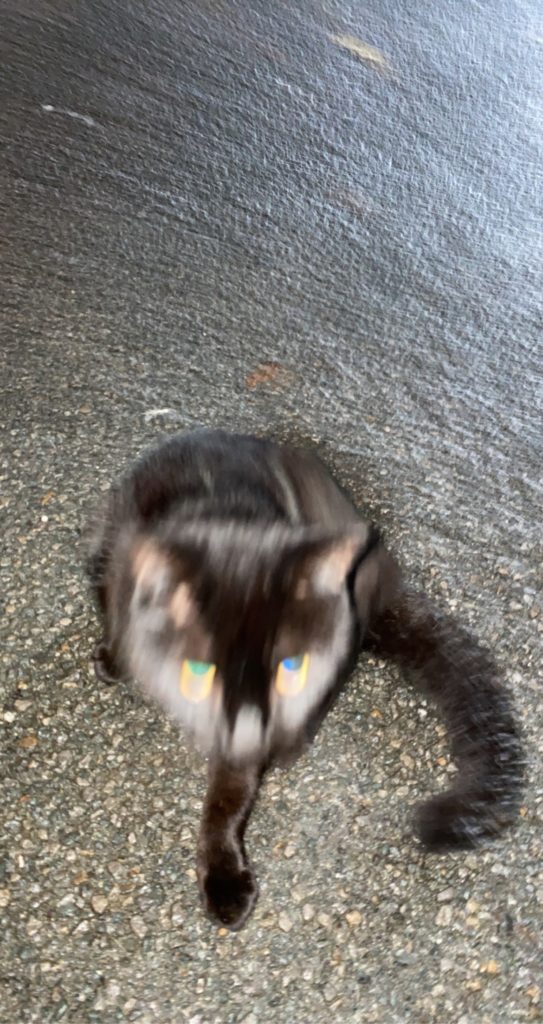 • No name cos she's just a bit too edgy for our liking
• Lives at Leodis Residences
• Keeps Moses company on his nightly patrols to shut down any parties
• Full-time occupation: silverfish pest
• Favourite Block is Block H (the best block)
Kio
• Known as "Kiki", described as a Sassy Boy
• Likes to eat crisps whilst watching parrot compilation videos on YouTube
Frank
• Cavalier King Charles Puppy, who resides in Headingley
• Training to be a pet therapy dog so Tallie can bring him to uni and everyone can appreciate him
• Has developed the snore of a fully grown man
• Terrified of the microwave (poor students)
• Has an Instagram @frankthecavalier (quite famous 2.4k wow)
Banana
• Colour matches the name (yellow is my fave colour)
• 3 foot long Royal Python
• Described as the: "Best Little Danger Noodle in Leeds"
Cobi
• A baby False Water Cobra
• Loves food – will charge and fall over to get there
• Likes sleeping in his water
• Eats dinner in 0.5 seconds
• Small right now, but will be 7ft long (spooky)
Charlie
• Jack Russel X Chihuahua
• Resides in Headingley
• Only has one testicle (and proud I've heard)
• Works as on site security with dad around Headingley
• Sits in a beg position to make people smile
• Very social after completing his training (a lockdown pup!)
Now Vote!
And so ladies and gents, these are your 10 contenders for Heat 1. Now to the important job: voting time.
Yes, get your mums and dads and housemates and maybe even your grandparents to read the article and vote, because let's be honest, every vote counts.
Who wouldn't want to be crowned with the glorious title of the Best Pet in Leeds?
Related stories recommended by this writer:
BREAKING: Four teenagers arrested in connection with over 20 offences this weekend
We asked Leeds students if Roger Stevens is 'pretty', and the response was alarming
Leeds student drops earth-shattering DJ set to Economics seminar over Zoom