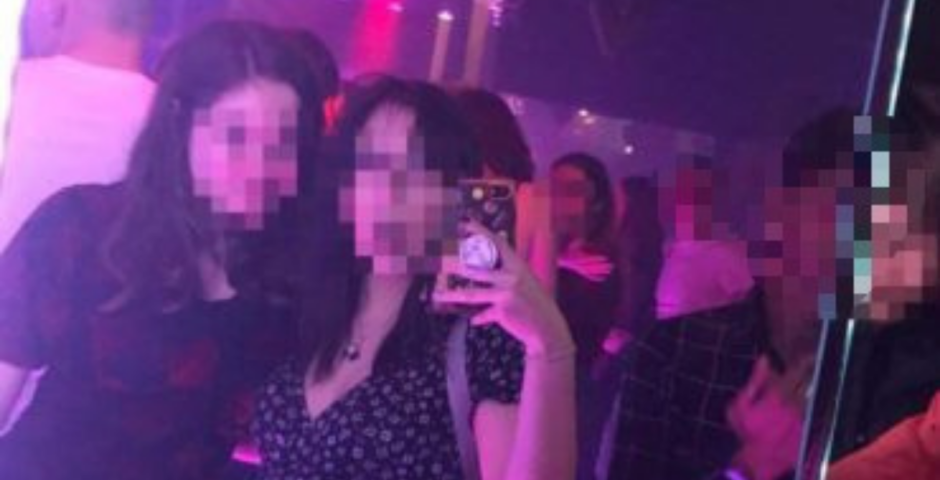 Edi_Anonymous survey shows the top places people claim to have been spiked in Edi
25 per cent of respondents reported being spiked at Why Not
T/W: Spiking, Sexual assault
The Instagram account @Edi_Anonymous has released the results of their survey, which aimed to record experiences of spiking throughout Edinburgh.
The results of the survey indicate that the space with the most instances of spiking reports was WhyNot nightclub, with 25 per cent of the reported instances.
Other clubs mentioned include Bourbon, Atik, Hive, Sneaky Petes, Subway and the Alexander Graham Bell Wetherspoons on George Street, as well as Salisbury Court halls of residence.
Edi Anonymous have thanked those who have anonymously shared their stories of spiking with them and stressed: "These places of residence and entertainment should be fun and safe".
In response to the results of the survey, several of the clubs published statements regarding spiking, including Liquid Rooms, WhyNot and Subway.
The Liquid Room released a statement on their instagram @Liquidroom_Official saying:
"The Liquid Room has NOT been notified or contacted directly of this alleged incident or any similar incidents by Police Scotland or any individuals involved. We have reached out via social media surrounding this allegation and are awaiting a response."
"Any allegations of any crimes committed in the Liquid Room is taken VERY seriously and if any customers report directly to us, we will investigate thoroughly or we will gladly assist Police Scotland if called upon. Customer safety is our top priority we urge anyone who feels they may have been victim of a crime in the Liquid Room to please contact us directly or Police Scotland"
In a statement released on their Instagram @wnclub, WhyNot said: "We have been notified about a social media account which has made a number of accusations about customers who have been spiked in bars and nightclubs in Edinburgh recently."
"We have had no contact from the people behind this anonymous social media account or police Scotland relating to any specific incident of spiking at WhyNot."
"These accusations are extremely serious and we would encourage anyone who has contacted the anonymous social media account to contact police Scotland directly and we will conduct a thorough investigation."
In turn, Subway has recently implemented several new policies as shown on their Instagram story @subwaycowgate, and as mentioned in a post from the account @girlsnightinedinburgh
In their statement Subway said that:
"Subway Cowgate was created to be a safe place for students to come and enjoy throughout their time at college and University. We are deeply saddened that people have been having these horrible experiences with spiking whilst at Subway as all we want is to create a safe and fun environment for everyone to feel secure in. I can assure you that we are holding ourselves and our staff accountable for our responsibility in the matter and we are making some serious changes to remedy this situation. Rest assured that we will do what it takes to make Subway a safe place for everyone to the best of our ability" 
In regards to the claims of spiking in university halls, specifically Salisbury Court, a spokesperson for Edinburgh University said:
"We would want to stress to any student who may be affected by this issue that the University will always provide support. We have invested significantly in specially trained support staff, including a Sexual Violence & Harassment Liaison Manager, who can provide support and advice. The relevant University services have received updated information & resources alerting them to increased levels of reporting around possible drug-assisted sexual assaults.
"We have established a new platform dedicated to allowing students who have experienced sexual harassment, violence or abuse to either tell the University (anonymously) about what happened or to report it, with their contact details, and seek support. The site also provides further information, advice and guidance for survivors of sexual harassment, violence or abuse. You can find the platform here: https://reportandsupport.ed.ac.uk
"We work closely in this area with Police Scotland and with a wide range of groups – including the Consent Collective and Edinburgh University Students' Association – to tackle violence and are part of the 'Fearless Edinburgh' partnership, which brings together Edinburgh College, Police Scotland and the NHS to address sexual violence. We are also working with frontline support groups such as Edinburgh Rape Crisis Centre, and funding more support for survivors through them."
Atik, Bourbon, Garibaldi's, Hive, Sneaky Pete's, Please Don't Tell, Shanghai, Bongo's, Stramash, CC Blooms, Cafe Habana, Revolution Edinburgh and the Alexander Graham Bell Wetherspoons were all contacted for comment but did not respond to our requests.
Recommended related articles by this writer:
• Edinburgh students are using Edi_Anonymous to report stories of being 'spiked by injection'
• Edinburgh Uni investigates student for defamation after she spoke out about sexual assault
• After exposing my abuser I was charged with harassment by Edinburgh University