Riego: The Edinburgh halls you've probably never heard of
And you're lucky if you haven't
Walk up the hill at the end of Grassmarket, past the pubic triangle and Tollcross job centre and you will find a structure so aesthetically displeasing it makes the library look like a Baroque palace. Here lies Edinburgh's most overpriced student accommodation acquired by the university last year after it presumably proved too depressing for Napier students and was accordingly sold on.
Its flats are characterised by industrial lighting, semi-functional bathrooms and sofas so hard they struggle to compete with the comfort of the floor. Smells stick to the breeze block walls like an unwelcome substitute for plaster and tenants have adapted to their surroundings by exercising primal levels of sanitation so as to perpetuate a sixth generation lineage of rats and maggots.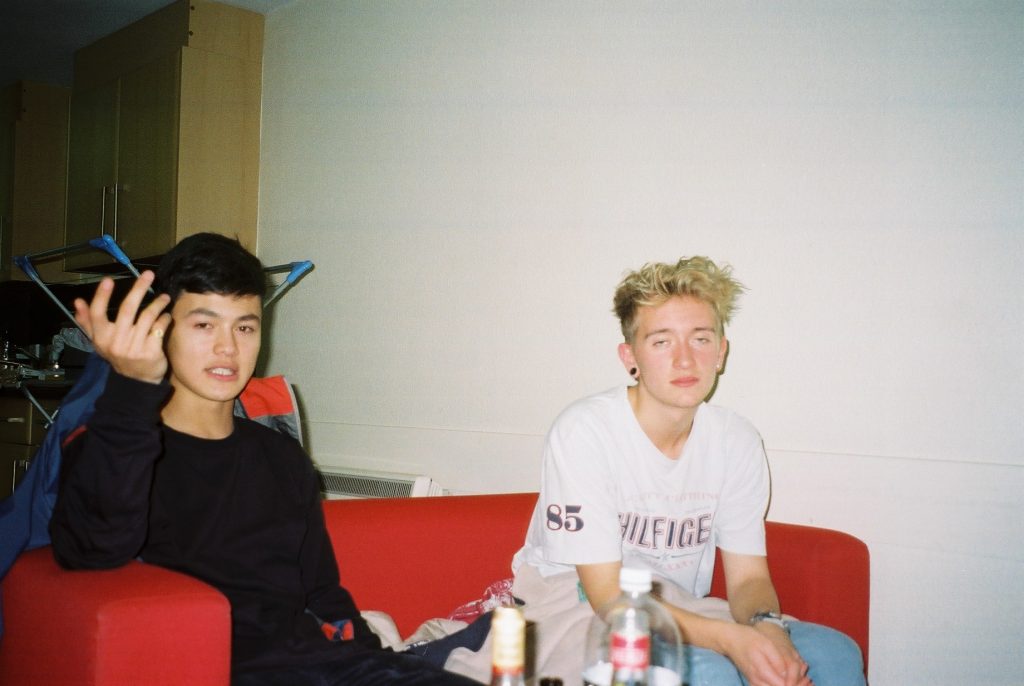 For the unsuspecting applicant it was too late when they read the email on a sun-lounger in the Costa Brava last August only to find none of their five choices had been fulfilled. However, the description and photos left much to the imagination and they innocently mused that for £4,700 a year it can't be that bad before taking another sip of their Pina Colada. These victims had no idea what lay in store for them as they packed their bags and prepared for fresher's week.
One's initial impression of Riego is that what it lacks in facilities and appearance, it makes up for with its "excellent location" (Edinburgh Accommodation online description). The reality is that this only draws opportunistic sesh slaves to its rancid walls before nights out with such frequency so as to warrant the nickname 'Priego'.
To them it is a fun place to get pissed before making the conveniently short walk to Cowgate and their hosts might even consider them friends but in reality, they are as utilitarian as the architect who designed the building and have an affinity for its surroundings not dissimilar to that of a raver to a squat.
When not thankfully concealed by the cover of darkness Riego, unsurprisingly, has far less visitors and its inhabitants do their best to delay their return for as much of the day as possible. They roam longingly round New Town peering into the sash windows and fantasising about the properties that £4,700 might have got them in a city famed for its architecture. Some climb all of Edinburgh's seven hills so as to induce exhaustion that might buy them a few minutes of precious sleep in this arena of insomnia, the soundtrack to which regularly features Cav-goers and stag dos.
Joking aside this is not the first instance of how students have been preyed upon by universities who guarantee suitable accommodation.  Last term a petition for a fair rent price was unanimously signed by 131 tenants. The reality is Edinburgh is expensive enough without having to be overcharged for shithole accommodation.
The position of students in need of accommodation has been exploited and regrettabl  the rent is not the full extent of this. Every possible fine has been enforced with levels of pettiness that are laughable. The Res life team regularly post evidence of their initiatives on the Facebook group  in the hope of winning awards for best accommodation but this feels as delusional as Kim Jong-Un telling his people they live in the best country in the world.
If you ever have the misfortune of casting your eyes upon Tollcross' biggest eye-sore, hopefully not on your way to the pubic triangle or job centre, ask yourself what on earth the architect Douglas Brown was going for. I'd like to think he'd be satisfied if he returned to see how his creation had been put to use, because God knows who else is.