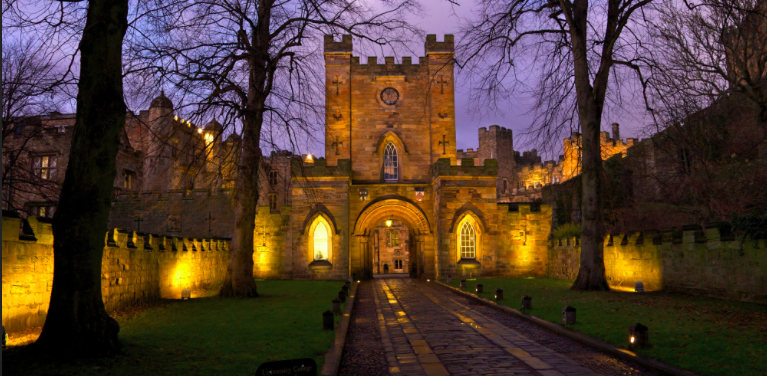 Durham University proposes plans for fully online degrees
The proposal comes as a response to the current Covid-19 pandemic
In a report titled "Redesigning Durham's Educational Offer" by Deputy Vice-Chancellor Antony Long and Vice-Provost (Education) Alan Houston, seen by Palatinate, it has been revealed that Durham University is seeking to move its teaching and resources online.
The move reportedly comes as a response to the current pandemic situation, which has seen the majority of students sent home from the University and advised to self-isolate. With classes unable to be held in person, the report proposes to "invert Durham's traditional educational model", aiming to provide teaching that is fully accessible from home.
The move is planned for the start of the 20/21 year, with around a quarter of the modules currently offered moving completely online. This would leave around 1200 modules in the 'traditional' form, with a further increase in online modules planned for the 21/22 academic year. It has also been proposed that modules have flexible start dates, increasing the international appeal by aligning with the start of different international academic years.
The proposition has already received backlash from staff and students – none of whom where consulted with upon the matter. A counter-letter written by University staff has amassed over 300 signatures, stating the inherent impracticalities of the move, and impressing that "in some cases, entire pathways within departments will be placed under existential threat, e.g. the performance pathway in the music department, which is central to the department's undergraduate offering".
Students have also expressed dissatisfaction with the proposal. Lily Spillane, a Second Year at Grey studying Music commented that "you physically can't do a music degree online; as demonstrated by the fact that a third of my assessments for 40% of my degree have been delayed until Michaelmas, because they can't be done online."
Other students feel let down and angry by the measures taken by the University. A First Year English student told The Tab that "I've spoken to my friends at other universities and they're appalled. It defeats the object of university and Durham would lose so many applications, since it's ruining student experience. I wouldn't be surprised if there was an increase in students wanting to transfer elsewhere".
In response, Stuart Corbridge, Vice-Chancellor of Durham University, said: "Today (22nd April), the University's Senate has considered a paper titled 'Unbound Education: Creating a Sustainable Future for Durham University'.
"We welcome the feedback we have received on these proposals, both from Senate today and others in the past week. We will continue to listen to our staff and students and look forward next to hearing from the University Council.
"The University continues to plan for a full residential teaching offer in October while also ensuring that teaching can go online if there is a lockdown later in the year. We look forward to working together as a community to secure the continuing success of the University as a whole."