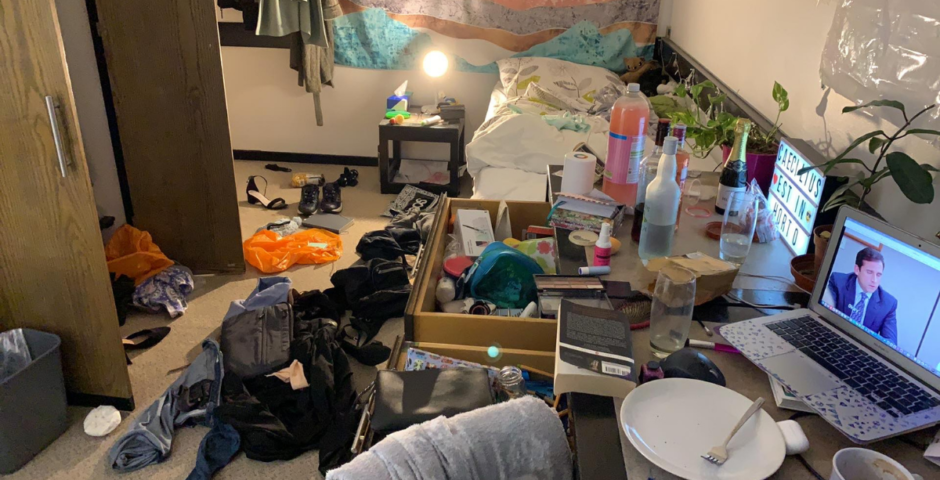 Cambridge needs a reading week: A round-up of what we know so far
Do we really need to adhere to century-old traditions if they leave everyone with week 5 blues?
It's the middle of the week. I'm dozing off at noon, because I was up all night learning a programming language so that I could solve a problem that would've taken me five seconds on my calculator – but that wasn't allowed here.
I've just had my fourth granola bar of the day because I don't have the time to cook and hall food is, well, hall food. And my room is a mess, as are the rooms of several other Cantabs (evidence of which you shall discover as you skim through this piece).
The Camfess deluge about week 5 blues has begun too. There have been three in the last 24 hours.
There is nothing I wouldn't give to have a week-long break right now, but there's still half of Lent to go. Conveniently, it turns out that other unis (including Russell Group unis like UCL) have something called "reading weeks" – effectively mid-term breaks.
Why we need a reading week
I saw a Camfess recently about someone who didn't "understand why people complain about the workload here." It was a great Camfess, the comments, especially – there were some absolutely hilarious responses there.
But a system that requires you to work day, night, and over the weekends for eight straight weeks doesn't feel great to be a part of, even if you can cope by "spending more time concentrating and less time worrying about what you wear at Sidgwick Site."
With how intense our degrees are both in and out of term – each of my five supervisors has told me that I am expected to study over the breaks – surely we need a reading week most. Unfortunately, none of your Trinity friends' ancestors have ever enjoyed the luxury of a reading week, no matter how far up their family tree you go.
And no matter how hard Lord Alfred Theodore Ezekiel-Horatio III wished as he sat on the banks of the Cam, Principia and quill in hand, he was denied his dream of spending a week enjoying curling and the circus.
Cambridge has very particular guidelines for the structure of each term, which you can find defined rather precisely in Section 8 of Chapter II in the University's Statutes and Ordinances 2018.
That isn't for lack of trying, though.
What's been done so far at Cambridge
Last year, the previous SU President (UG) Ben Margolis outlined a proposal for reading week. All you need to do is have the term begin three days earlier and end two days later, and you've got a week-long break in Michaelmas.
This is a huge win for those of you that are still uncomfortable with the rather peculiar Cambridge tradition of starting weeks on Thursdays. If implemented, the proposal will mean that term starts on a Monday and ends on a Friday – which, to me, is just a lot more satisfying than ending term on a Wednesday.
The University set up a working group to "produce a practical proposal for implementation" last June. And there's been work going on behind the scenes ever since.
The Cambridge SU has been working towards a week 5 reading week in both Michaelmas and Lent, which it aims to put into place before Michaelmas 2022. The SU has also committed to take its reading week proposal to the University Council (which is the body responsible for Cambridge's administration) before the end of Lent.
So far, they've also written to University bigwigs like Graham Virgo (the Senior Pro-Vice-Chancellor) and Alice Benton (the Head of Education Services) requesting a revision of the original reading week proposal before it is submitted in its final form to the University's committees for appraisal.
What to look forward to
The SU has also put into effect plans for an all-student referendum to show the Cambridge Colleges, Faculties, and Departments that students are in favour of a reading week, which "would have a massively positive impact on their wellbeing." This referendum is necessary because the aforementioned trio, when consulted by the University, showed "a lack of certainty" that a reading week would indeed have a positive impact on students' wellbeing.
A spokesperson for the University claims that "the University agreed to consider whether a mid-term break might be implemented." They also noted that "the working group will consider responses to the survey and whether to recommend a formal consultation."
Virgo asserted, "The aims of this proposal – to consolidate learning, offer a break from teaching, and to improve mental health and wellbeing – are why the University has agreed to explore how we might implement a break in the term."
He continued, "As with any proposed change, the University must go through the proper process to consider its viability, which may take some time."
Week 5 blues suck – but they're addressable with a reading week. If you feel particularly strongly about this, you can sign up to be on the official campaign team for the referendum here. There is no reason we need to settle for a term structure that creates a mental health crisis for its students.
Start term three days earlier, end term two days later – that's how easy it can be.
Feature image credits: Claudia Cox
Related articles recommended by this author: