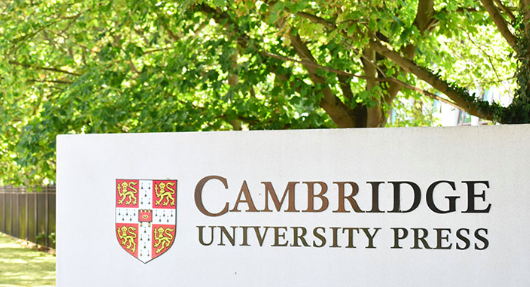 Cambridge University Press makes over 700 textbooks free to access on Cambridge Core
Free access is available until the end of May 2020
| UPDATED
Cambridge University Press has made higher education textbooks free to access in HTML format during the COVID-19 outbreak.
This means that over 700 published books will now be available on Cambridge Core to help students and readers across the world during the pandemic. Free access is available until the end of May 2020.
Cambridge University Press tweeted: "We are committed to supporting our global community of teachers, researchers and learners during the coronavirus pandemic. From free textbooks and research, to advice, guidance, blogs and more, visit our website".
They are also providing free access to 80 books and journal articles related to coronavirus research, as well as "free, online content to support distance learning for those whose schools have been closed".
You can find the textbooks here.
Cambridge University Press has made all their HTML edition higher education textbooks FREE until May. This is huge; some of these books would cost a huge amount of money normally, LEARN LEARN LEARN do it immediately!https://t.co/nPc4wzwiFd

— Natasha Pulley (@natasha_pulley) March 18, 2020
Featured image credit: Wikimedia Commons