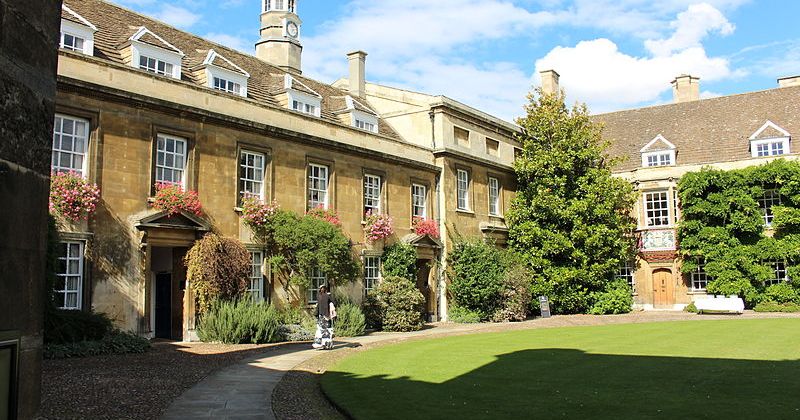 HOMOPHOBIC writer to speak at Christ's Chapel
Novelist and Anglican Anne Atkins has been condemned for her views
In another exciting attempt to connect with the youth of Christ's College, the writer Anne Atkins has been invited to speak as part of the Chapel's Easter Term programme. However, her appearance is causing consternation amongst the student population, as Atkins's commentaries on sexual abuse and homosexuality have provoked controversy.
In an article published in the Sun, Atkins wrote that 'a gay man is, alarmingly, 17 TIMES more likely to be a paedophile than a straight man.'
In 1996 she was criticised by the Church of England when she suggested that a decline in church membership was linked to the Church 'failing' to condemn gay sex.
More recently, she has faced disapprobation for her joke at the expense of Norfolk inhabitants, saying that over-zealous health and safety rules were ridiculous in Norfolk 'no more chestnut trees lining the streets of Norwich, in case the conkers fall on your head – as if that would make a difference, in Norfolk."
She also defended her decision to protect a sex offender, as he was a family friend, to public censure.
Atkins is an Oxbridge stalwart: she attended Brasenose College Oxford, her father was Master of King's College School in the 1960s, and Atkins recently spoke at Union debate 'This House Believes Celebrity Fandom is the New Organised Religion', against Katie Price. Aktins also participated at an Oxford Union debate on free speech, interrupted by protesters demonstrating against BNP leader Nick Griffin, and infamous historian David Irving, who was jailed for 13 years for his denial of the Holocaust.
A disgruntled Christ's student commented:
'I am disappointed that someone who has said these things in the past has been invited to Christ's – it is such a welcoming community for everyone, and I am worried that somebody like this coming to speak will jeopardise that'.
Christ's College Chapel and Christ's JCR has been contacted for comment.