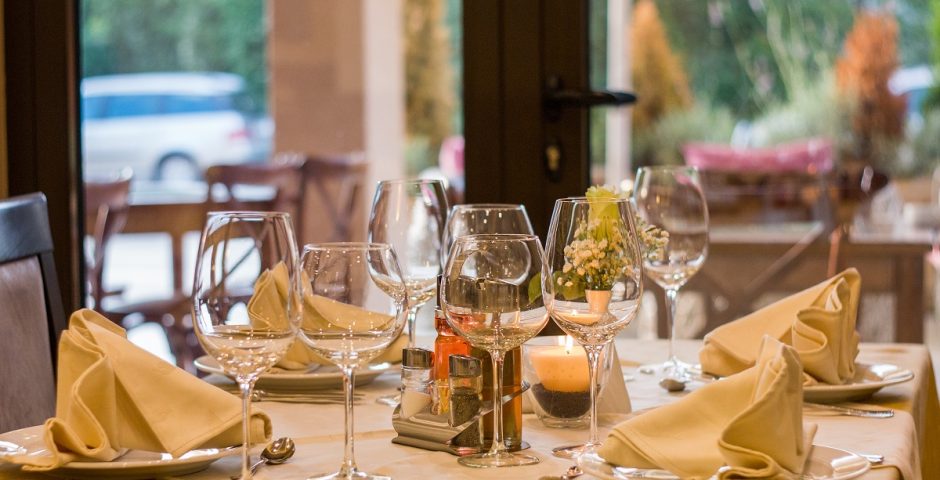 'Steak Tuesday': fine dining in Cambridge, without the price tag
Cambridge
cheap
column
dining
eat
expensive
fancy
fine
fine dining
food
Restaurant
So, it's date night. Or it's impress-that-friend-of-yours-who-knows-what-Jarlsberg-is night.
Or maybe you just really like good food. Either way, you don't need to pay the fine-dining fee to get fine-dining fare in Cambridge. Whether you're heading out for a night on the town or cooking a romantic dinner, getting hold of the good stuff is less about what you pay, and more about where you look.
'Fine dining' comes in many forms
A place doesn't need a roaring fire or a chandelier to offer amazing, elegant food. The Sea Tree (The Broadway, Mill Road) looks from the outside like a small, cleanly designed fish-and-chip takeaway, but grab one of their few tables and enjoy some of the best, freshest, most reasonably priced seafood you'll find in Cambridge, from scallops with parmesan salad to whole mackerel on rocket and fennel. Zhonghua Traditional Snacks (just outside the Grafton Centre) is even tinier, but their steaming baozi buns (less than £2) and wonton dishes (around £6) are delicious and beautifully made. If you know where to look, often the best food isn't in the ornate, centrally located restaurants, it's in the ordinary-looking places you walk past without thinking. And they often turn out to be surprisingly romantic, as well.
Be flexible – or set
A lot of restaurants do time-specific or set-menu deals – even St John's Chop House enters the realms of 'good deal' if you grab their £15 two-course menu (Monday-Friday, 12pm-7pm), given that some of their main courses alone run over £20. Don't be afraid to set your next Tinder date at 2pm instead of 8pm, if it'll halve the bill. People will do a lot to get discounted food (I have seen a shouting match happen during half price Itsu before).
If you're trying to cook fancy food: it's all about the little things
Raid the fresh herbs aisle. They're often reduced, and they add a gourmet touch, both in flavour and presentation.
Speaking of which, season your food properly. Salt, pepper, herbs/spices, often a touch of acid like lemon juice or vinegar, and don't forget to season any element. Equally, don't dump-truck the seasoning. Put a bit in, taste it, adjust.
Use these infographics. They're amazing for any cook who wants to nail the basics.
How/how long/at what temperature you cook things has a huge effect, and I'm not just talking about undercooked chicken. You know the vegetables you hated as a kid? I'll bet you £5 you hated most of them because they were overcooked to shit.
Don't crowd the frying pan. I know it makes it quicker, but nothing will get that pan-fried crispy exterior.
Follow the recipe to the detail if you have no idea what you're doing.
Restaurants' secret: a lot of butter.
And keep an eye out for the yellow stickers…
I regularly get hold of food I have no business being able to afford, simply through knowing when supermarkets reduce their stuff. 
Big Sainsbury's usually does a blanket set of reductions around 4pm, where you can get some good discounts on fruit and vegetables, ready-to-eat products, and particularly raw meat and fish. I've gotten steak, lamb chops, mussels and seabass this way before, within the past few months.
Later in the evening (I've not found the fixed time yet, but I've had luck at around 9pm) they'll pot and reduce items on the salad bar, and reduce the out-of-date bread/pastries en masse. This sometimes means an entire shelf of half-price bakery cookies. Success, of course, varies day-by-day.
Tesco is generally a bit crap for reductions, whilst the ASDA in the Beehive Centre reduces seemingly everything to knock-down prices (go in the afternoon and there's usually yellow stickers adorning half the fruit and vegetable aisles, as well as huge designated reduced areas for fridged items and bakery items).
…even at M&S
M&S is often brilliant for reductions: reductions start to be made in the afternoon, but catch them at the right time (6pm-ish, depending on their closing time) and on the right day and you'll come in to a sea of cut-price lunch items that would make a Sainsbury's meal deal sob hysterically, the bakery adorned with less-than-half-price bread and pastries, and the bases of the fridges scattered with need-to-be-sold-now produce. I didn't even know what cockles were, but they were reduced to 70p and they tasted damn good in a chickpea salad, so why not?
Oh, and a perk of buying your date-night food at M&S is, the amazing stupidity of the food names can fuel many a drinking game. 'Drink if your food item has more than three adjectives' = a fast-track to inebriation (I'm looking at you, 'marinated flame-seared Italian artichokes').
Go forth and eat steak, Cambridge.
Next week, no steak for me: it's '(Not)-Chicken Wednesday', and I'm going vegan. Gulp.