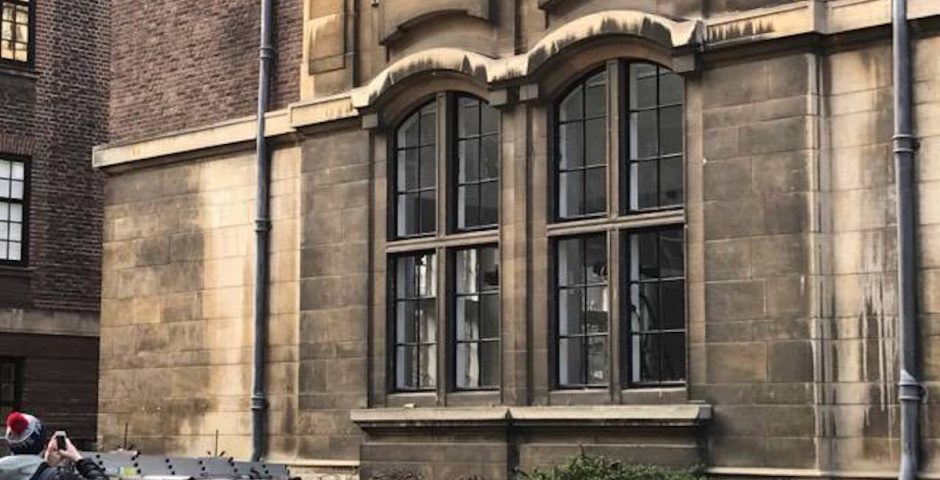 Window SMASHED by rock during lecture at Downing Site
A rock wrapped in duct tape was thrown through a window
biology
Cambridge
Cambridge University
cell development
downing site
genetics
science
Students
violence
window
Students in Biology lecture this morning were in for a nasty shock when a rock wrapped in duct tape was thrown through a window during a lecture. 
Witnesses told The Tab that "about ten minutes before the end of the lecture a loud crash was heard". The lecture apparently then stopped, and "everyone looked at the window to see some kind of rock wrapped in black duct tape had been thrown in".
The incident occurred in the Biffen Lecture Theatre, which is in the genetics building at the Downing Site.
According to people present, glass was all over the back row, with one witness saying that "even some people towards the front said they felt the glass hit them".
Despite the disruption, the lecturer seemed unphased and finished the lecture, apparently making a joke about "someone not getting the Valentines gift they wanted.
We have not heard yet if anyone was injured by the broken glass.
One student present told The Tab that it was lucky nobody was hit by the rock: "It was a big rock, if it had hit somone it would have been bad".
It is yet unknown who threw the rock, or why it was thrown.