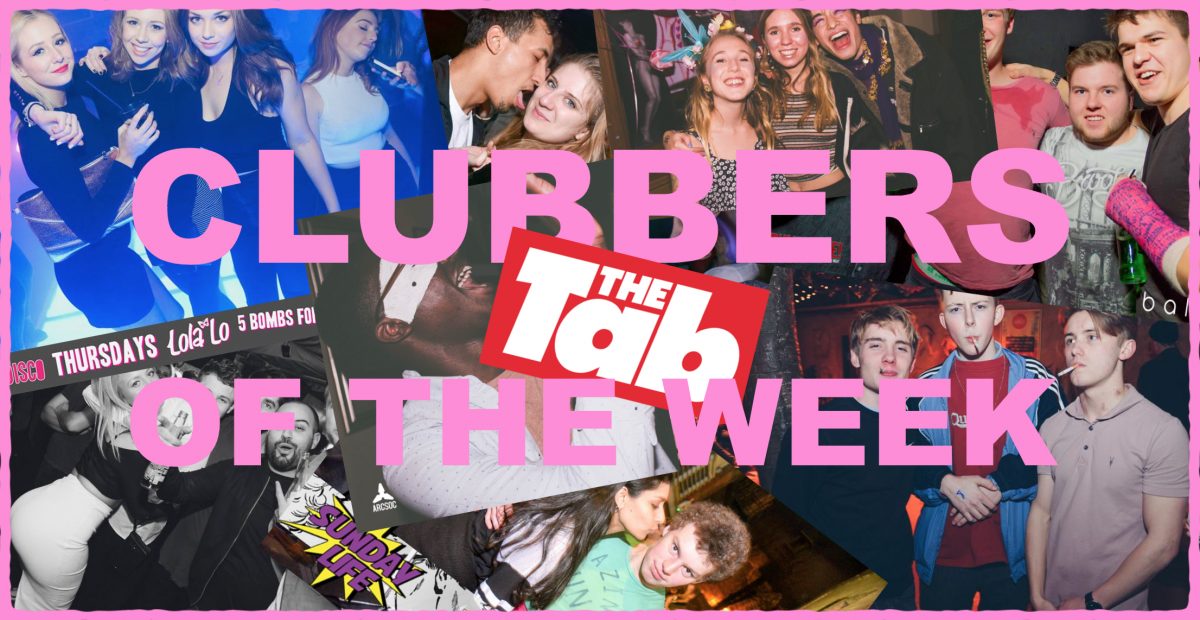 Clubbers of the Week
The trusty elves at The Tab Cambridge have trawled through the depths of Facey-B so you don't have to: we've left no stone unturned, and have found you the few who have sacrificed their supervision essays, better judgement, but most of all dignity, all in the name of Life. 
Without further ado,  here are your stunners, good-dressers and and most cringe-worthy moments of the Cam clubbing scene this week.
Stunners of the week:
Well done to this cute trio: squad leaders everywhere take note about the hair-colour gradient formation . The Tab is willing to offer a consolation prize to the disaffected girl in the back, but be warned, awkward spillage incidents WILL NOT GET YOU INTO THE SQUAD. That is all.
Runners up:
The top prize is reserved for those who can muster at least a small morsel of sobriety for the microsecond it takes to get a photo.
Lads of the Week:
It takes a special type of lad to fully devote themselves to the lad-hood. Just double check before you're ordained into your drinking society that Deliveroo will bring your cheeky Nandos all the way to the Monastery #banterbus
Best Dressed:
Well done to Mr Tumnus/Jesus man. You have every reason to be so elated: you stole the show at ARCSOC Cabaret this week with your effortlessly casual toga and your biblical charm.
Jesus never parties alone. Let us introduce you to his disciples:
Cringe of the Week:
This unfortunate student may have floundered in his quest for Cantabae this week, but at least we now know what a real life reenactment of Pac-Man might look like (potential production for Easter, any thesps interested?).
Runners up:
So much fail to constrain to just one category, but we'll try.
Clubbing enthusiast of the Week:
We Fez because we fear, we hit Life out of strife, and we Cindies because we love. Here's to the few that pour their soul into their raves:
Runners up:
Townie of the Week:
It's their city too, you know! Townies remind us that clubbing won't just be a mere distraction from your example papers in the future, but from the toil of working life and the incrementally nearer gravestone awaiting us all. Stay cheery by reading The Tab.
Runners up:
It's a NO from Us:
This little ensemble here almost qualified for Lads of the Week, before we realised they were about to sit their GCSE mocks:
And finally, Clubbers of the Week goes to:
Congratulations to this daring duo. These two have passed through the darkest depths of the pleasure dome, and have emerged the other side with a penchant for a new risqué hobby.
That's all for this week, folks. Could YOU be featured next week? 
Photo Credits: Tom Davidson and Nicole Ng  (ARCSOC Cabaret); STAG Vision (RUMBOOGIE! at Ballare); Nadderz Photography (Sunday Life).