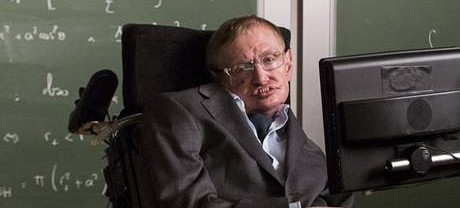 Hawking takes to Facebook
Nation's favourite scientist (and Cambridge professor) is wading into the technological age as Hawking gets Facebook
caius
Cambridge
Facebook
News
stephen hawking
university
Or maybe we should say Facebook gets Hawking…
If there seems anything strange about scrolling down your homepage and seeing that "Stephen Hawking has changed his profile picture", you'd better get with the times.
The Gonville and Caius fellow has finally succumbed to the beckoning clutches of Facebook.
After creating his public account on 7th October, Hawking's first status was a bold attempt to justify the social networking site as a way to solve the mysteries of Time and Space, writing that he was "eager to share [his] journey with you." Yep, that's why we go on Facebook too…
He has used the account to share his ALS Ice Bucket challenge as well as his thoughts on the STARMUS festival, adding in a status that "some people say I'm an alien myself with my robot voice."
The profile already has well over a million fans, with one girl gushing "I am a simple girl….that has been touched by a great mind and a wonderful person……."
A slightly braver fan tagged Hawking in a comment, writing "Hawking, add me my nigga." The Tab cannot confirm whether the request was honoured.
The profile is apparently maintained by Professor Hawking's team, with any post by the man himself signed with the letters "SH".
So everyone who wouldn't mind seeing a few of Hawking's insights into the universe in between photos of their friends' instagrammed lunches and sweaty club nights – like his page!