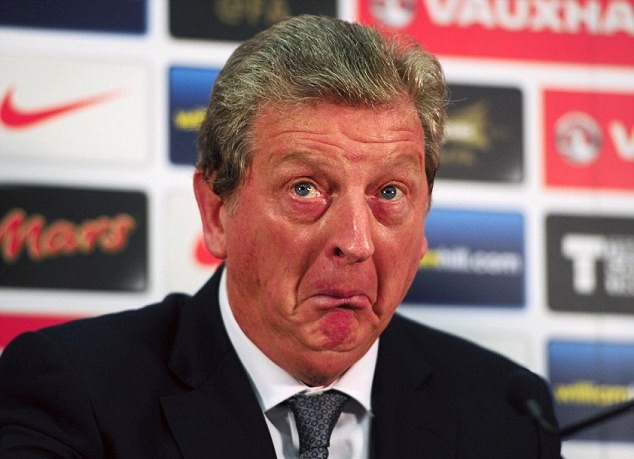 'I'm getting bored': England manager stumbles through Union visit
Visiting the Union last night, the mighty Roy Hodgson got all confused about LGBT footballers
Exclusive
England manager Roy Hodgson scored an own goal last night at his Union appearance, declaring his own talk "boring."
Admitting he had done little preparation, he then twisted the knife, announcing: "Talking to you tonight doesn't have the same weight as training my team."
Speaking exclusively to The Tab, Hodgson was perplexed at our question on LGBT footballers and didn't understand the acronym.
The leader of English football answered: "It's not my world."
"I haven't come across any players who've found themselves in that position [of being LGBT].
"I haven't come across any players who would even arouse my suspicion that they would like to come out but are fearful of doing so.
"It would be unrealistic, I guess, in football to not accept that there are a number of people who are…err…gay because it covers every other walk of life.
"Football no doubt has its share [of LGBT people].
"You really are talking to someone who's quite naive on the subject and who has not got strong opinions on it…"
He concluded: "I don't have an answer for you."
But he was quick to remind the chamber of his intelligence: "As you might have picked up already, I'm not stupid – I read books and everything."
Football did feature.
He slammed "nonsense" goal to game calculations as "ridiculously simplistic statistics" and mused on the changing set of qualities he looks for in a player.
Gary Neville was apparently "a bit annoying" but useful, and Hodgson was quick to swipe down recent criticism of Liverpool winger Raheem Sterling.
Around 12:1 males:females in the chamber mobbed the England manager, who had spoken for free, on his way out of the building.
The man was popular with members, receiving a standing ovation from some. A member called Roy wanted to take up some of his namesake's Q&A responses over a pint: "I really loved his detailed and actually quite candid answers. He's not just some media slave.
"I'd love to get the guy a pint and quiz him on, like, well, everything."
Fresher Eddie was esctatic: "I touched my Hodgy. I actually touched him!
"I don't care – he could shoot at my goal any day."