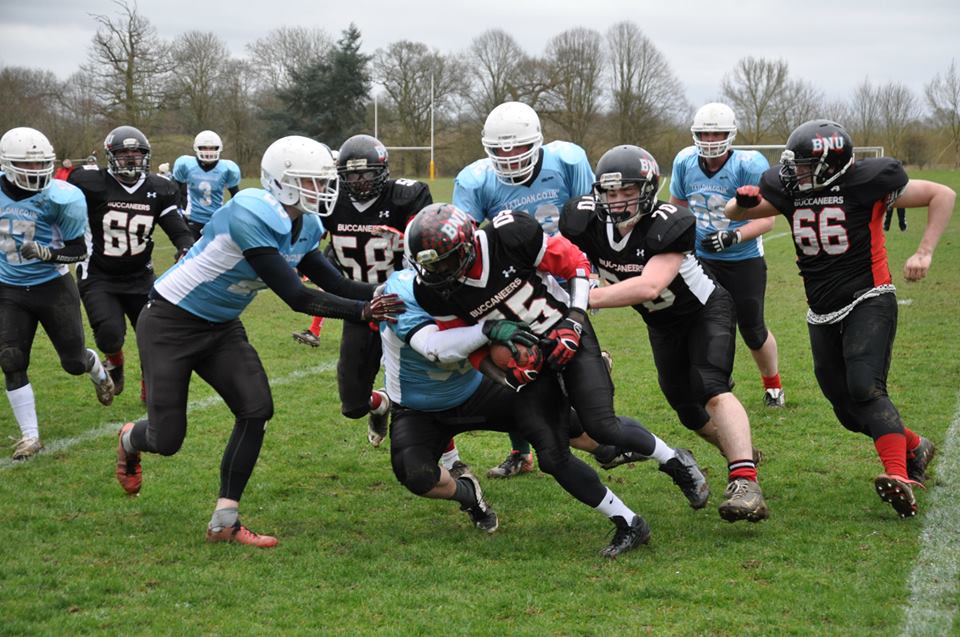 Cambridge Pythons trounce Oxford in Varsity Match
The Cambridge Pythons American football team's progress continues after recent reformation with Varsity victory.
matches
pythons
season
Sport
Varsity
wins
The calibre of a finale is a testament to the performers and all that came before.
Whether the final touches of a brilliant new architectural feat after years of design and building, a headline act at a music festival in the upswing of a band's exploding career, or a final academic project after years of study, these showcase finales serve two functions. They honour the planning, work, and achievement that led to success and they feature the key performers, hopefully at their peak.
Following an outstanding 7-1 regular season, a final ranking of 13th in the country, and a playoff loss to the National Championship runners-up in just their third year after re-forming, the Cambridge Pythons American football team hosted their season finale: Varsity.
Cambridge went into the match as favourites but showpiece events are known to throw the form-book out the window and underestimating the Oxford Lancers would have been a grave mistake.
After winning the coin toss, Cambridge uncharacteristically chose to receive, wanting to put the offense on the field.
This decision turned out to be an excellent one, with the Pythons immediately starting from a solid field position.
Big plays instantly came thick and fast from speedy receiver Joe Moore and the powerful Jonty "Money" Richardson, which included a 25-yard catch from the first player and a powerful run for a touchdown from the latter.
After the quick score the Pythons defense had to show Oxford its metal and solid rear-guard action provided the platform for Cambridge to extend their lead later in the half; excellent offensive play between Cambridge quarterback Joe Yarwood and Canadian wide receiver Jaason Geerts set up another Richardson touchdown run.
Jack Stafford and Sebastian Funk each intercepted a pass in the subsequent plays, with Funk returning it for a glorious defensive touchdown to take the Pythons into half-time with a 21-0 lead.
Despite some pressure from Oxford in the third quarter, Cambridge further extended their lead to 27-0 after a third touchdown by Richardson after some excellent work by linebacker Tom Carr.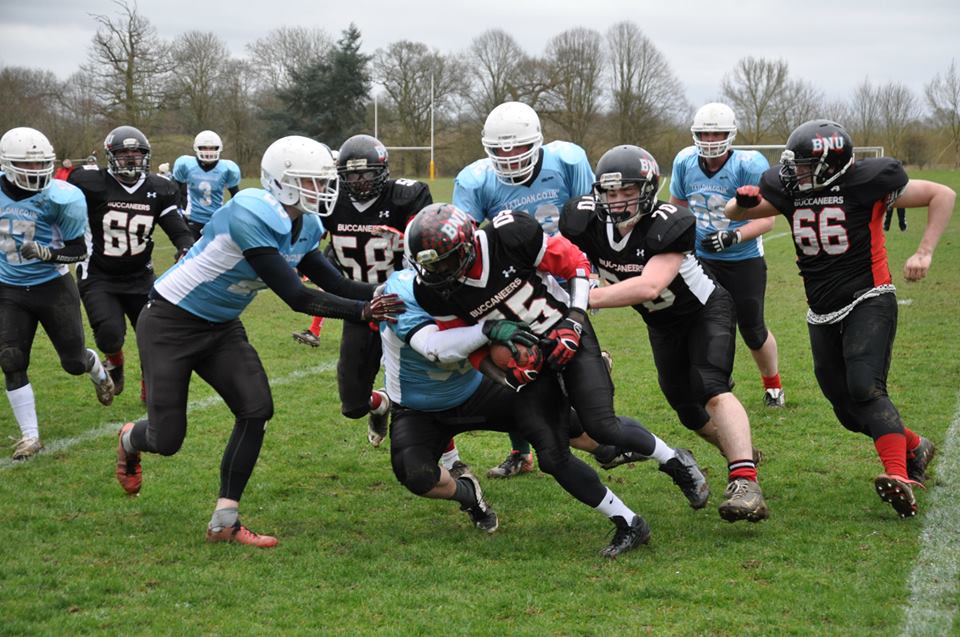 After a hard fought series of possession, Oxford was able to penetrate the iron Pythons defense for a touchdown mid-way through the second half. Cambridge rallied well though and closed the game nicely with a series of shifty runs by Blues rugby player Nick Roope, which resulted in a last touchdown. Final score: Cambridge 33, Oxford 6.
Cambridge did justice to its achievements during the season by performing well in the ever-important season finale, finishing with eight wins in the season and also remaining undefeated in Varsity Matches since the team reformed three years ago.