Spotted: Week 1
New fashion editors MARIELLA SALAZAR and SOPHIA FLOHR spot the most fashionable among you!
fashion
minimalist
monochrome
spotted
streetstyle
TRENDS
Whether you're walking to lectures, going for a run around Cambridge or enjoying a drunken night at home, Tab Fashion is watching – waiting to spot a trendy fashionista or report you to the fashion police.
So dress your best Cantabrigians, because you never know if you'll find yourself on our spotted list. And trust us, you're going to want to be spotted looking your best.
Nothing like Grocery shopping in style. We spotted this student at Sainsbury's sporting a stylish orange Kanken bag. Created in the 1970s for Swedish school children, Fjallraven Kanken bags are taking over the globe with their colourful, versatile and comfortable line of backpacks.
Spotted at King's College, this student brings colour to the dull and grey winter with her bright red skirt. Très chic indeed.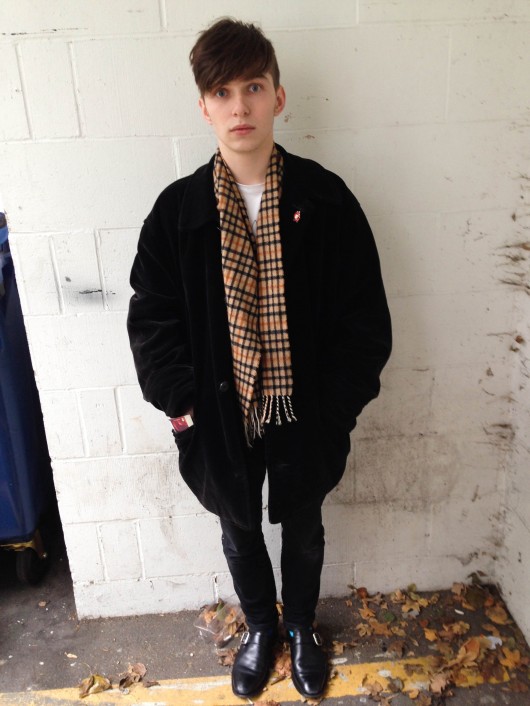 You don't need to make fashion sacrifices to bear the cold weather. This student covers up well with a trendy oversized jacket and a lovely checkered scarf.
Break the monotony of your wardrobe with a pair of bright socks. Boring was so last season.
Or wear a pair of spats, as this fashionably bold man did at the University Library.
This lovely lady tops off her outfit with a zipper hat, and accentuates her monochrome style with this red bag. We're impressed.
And here's more proof that minimalistic fashion can be interesting!  This man brings to life this grey monochrome outfit with striped accents and hints of red.
That's it for now folks. Keep watching this space, and who knows, you might just find yourself among Cambridge's trendiest. We'll be watching.