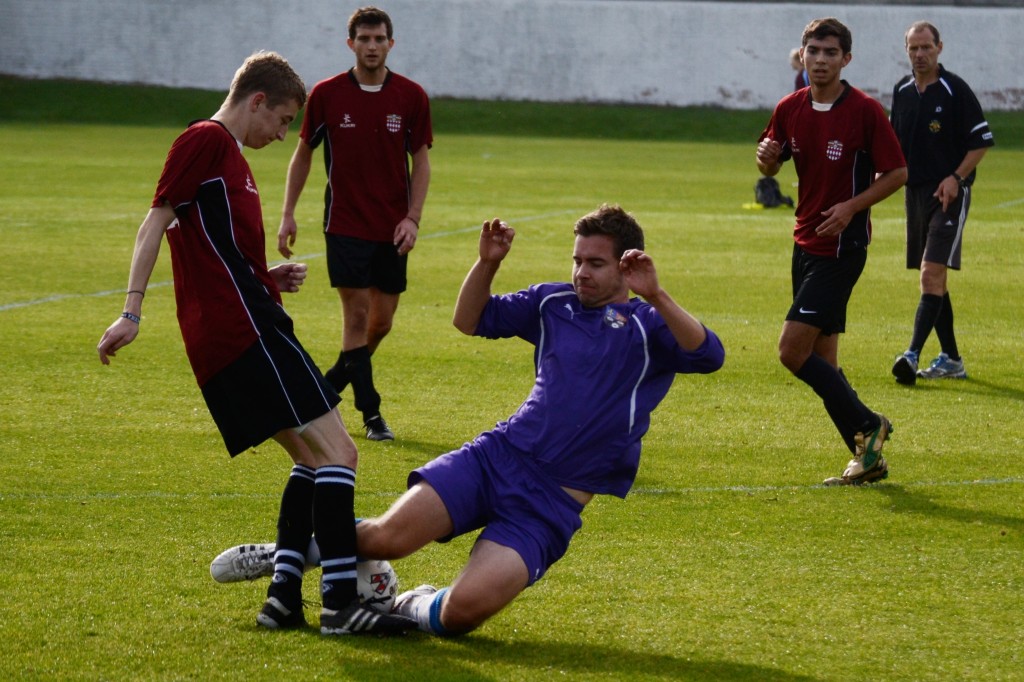 Football Cuppers: The Final
As Lent Term draws to a close, so does the most glamorous competition in World Football: Cuppers. Tab Sport takes us through the teams involved.
College
Cuppers
Fitz
football
grange road
jesus
As Lent Term draws to a close, so does the most glamorous competition in World Football: Cuppers. Let The Tab take you through the most important aspects of this year's final, which sees Fitzwilliam take on Jesus.
Fitz
Traditionally a strong footballing college, Fitz have lived up to their reputation this season.  Imposing in both league and cup, they've adjusted well to playing against a mixture of footballing styles. Their one remaining league game is Jesus, so there are no clues as to how they'll fare in the final. They'll certainly be confident heading in, though, particularly as this is their third final in as many years. Vice Captain Georgios Pilakoutas remarked that "Grange Road is basically our home ground now," and another member of Fitzwilliam was concerned that the college was in fact bored of appearing in so many finals. 
Road to the final
Homesickness has not been an option for Fitz, as they've had to play every one of their Cup Ties away from home. This hasn't prevented them from putting on some strong displays, particularly against Selwyn and Darwin, where the results were rarely in doubt. Jesus will present a very different challenge to the ones they've faced so far.
1st Round: Selwyn 0-5 Fitz
2nd Round: Emma 1-4 Fitz
Quarter-Final: Darwin 0-5 Fitz
Semi-Final: Girton 0-3 Fitz
Jesus
It's been a frustrating league season for Jesus: four draws have ruled them out of the title race and they've been left ruing missed opportunities. Still, with a defence that makes Angela Merkel's austerity measures look generous, they've not always needed to score many. And with this being their last chance of silverware this season, they'll clearly be up for it, and they seem to be well prepared. Captain Niall Purcell told The Tab, "Our 13 game unbeaten run this season is testament to all the hard work the lads have put in; the pre-season tour of East Asia, the altitude training camp in the Himalayas, the winter tour of West Asia and our trip to watch Havant & Waterlooville FC."
When asked about what he thought of the opposition, he seemed unsure: "Fitz? Never heard of it. Is it a grad college?" He's sure to find out on Monday night…
Road to the final
Jesus' journey to Grange Road was nothing to shout about – until their semi-final with Downing, that is. Their struggles against lower league opposition lie in stark contrast to the impressive away victory at Downing's notoriously raucous playing fields. It hints at an ability to rise to the occasion, which can only be a good omen for the final.
1st Round: Bye
2nd Round: Jesus 1-0 Queens' (aet)
Quarter-Final: Jesus 2-2 Pembroke (aet, Jesus win 3-2 on pens)
Semi-Final: Downing 1-2 Jesus