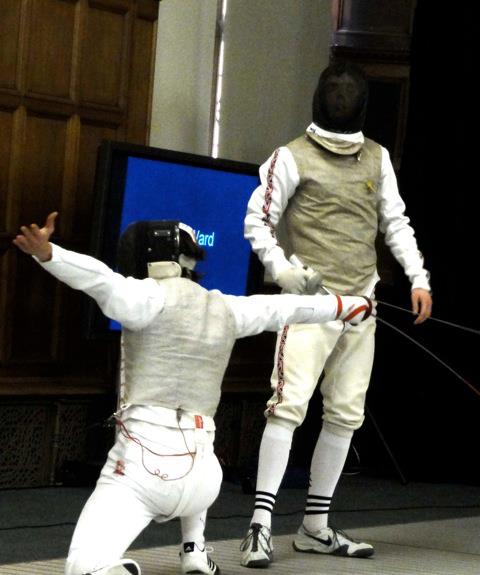 Cambridge fences clear of opposition
CAMERON MILES reports on a double triumph for Cambridge, defeating both the Universities of West England and Imperial College (London) on a frantic day of fencing.
cambridge fencing
cameron wiles
Fencing
mens blues fencing
Sometimes, what may appear to the objective observer as arrogance is, in reality, sheer motivated confidence. One such occasion for the Cambridge Men's Fencing Team was this past Saturday, in which the team won two significant victories over the University of West England (135 to 76) and Imperial College (121 to 94) in its first matches of the season.
In an encouraging development, of the six relays fenced (two for each weapon), only the sabre team lost a relay, losing to Imperial's vaunted sabre team by a far narrower margin than in previous outings. Standout performers of the day were Matthew Fitton (foil, Sidney Sussex), David Burnside (epee, Robinson) and Harry Boteler (sabre, Magdalene).
Oxford were not present at the tournament, but will be fenced by Cambridge next week in another round robin tournament at The Other Place. If last weekend's performance is indicative of what the Light Blues are capable of, then Oxford will be heading into the Varsity Match on 2nd March feeling rather like a Christian Scientist with appendicitis.