Willie J Healey kisses fans and steals their phones at spectacular Bristol gig last night
One couple even announced they got married to one of Healey's tunes
| UPDATED
Bristol based artist Willie J Healey kicked off their tour with an immaculate sold out show at Strange Brew yesterday evening. He brought good vibes, groovy beats and a refreshing charisma to the artsy venue while promoting his upcoming album: Bunny.
There were many stand out moments including cheek-kisses from Willie, high fives (still haven't washed my hand) and the band asking for mid-show reviews.
Finally the star pocketed the phone of a girl who was trying to film whilst the band played and then proceeding to facetime her friend at the end, shocking "Carter" with a full room of fans. When asked why she wasn't there by Healey, she replied "I'm boring" which is completely accurate.
Healey and his band who had been "waiting a week for this show" entered and exuberated joy and happiness, emotions that were instantly matched by the excited crowd.
There were smiles and cheers all around as the band opened with "True Stereo", sending attendees into a mesmerising dance and sway. This enthrallment was maintained with seamless transitions into "Songs for Joanna" and then "Little Sister", to cap off the start of Healey's set. 
It was at this point Healey began to introduce unreleased songs, saying "Are we good for some more new stuff?" to which the crowd obviously replied with a gleeful cheer.
The former plasterer had talked in past interviews about how he would've made a better plasterer, if he had been a little better with his hands. Yet for these new funkier songs his hands seemed to dance from chord to chord, on autopilot, as Willie sang away blissfully. 
Throughout the set what stood out for me was the captivating stage presence of Willie. The soft and light hearted chit-chat between songs had many highlights and constantly had the audience laughing away reminiscent of stand up. 
Willie's sweet-loving attitude was shared by the rest of the talented band, who played their instruments with cheeky grins and laughs. Constantly embracing each over and interacting with an infectious love that bounced over through the music as well to the audience, whose sways turned to full blown dancing and bouncing at points. One couple even announced they got married to one of Healey's tunes, mad.
To finish the unforgettable night Healey and the band ended with "Fashun" and "Jam" before the band vacated the stage, leaving the star Healey alone to serenade his audience with "We Should Hang". With this magical final song the crowd rocked together as one, joining their voices in unison to sing the sweet words "and maybe we should hang".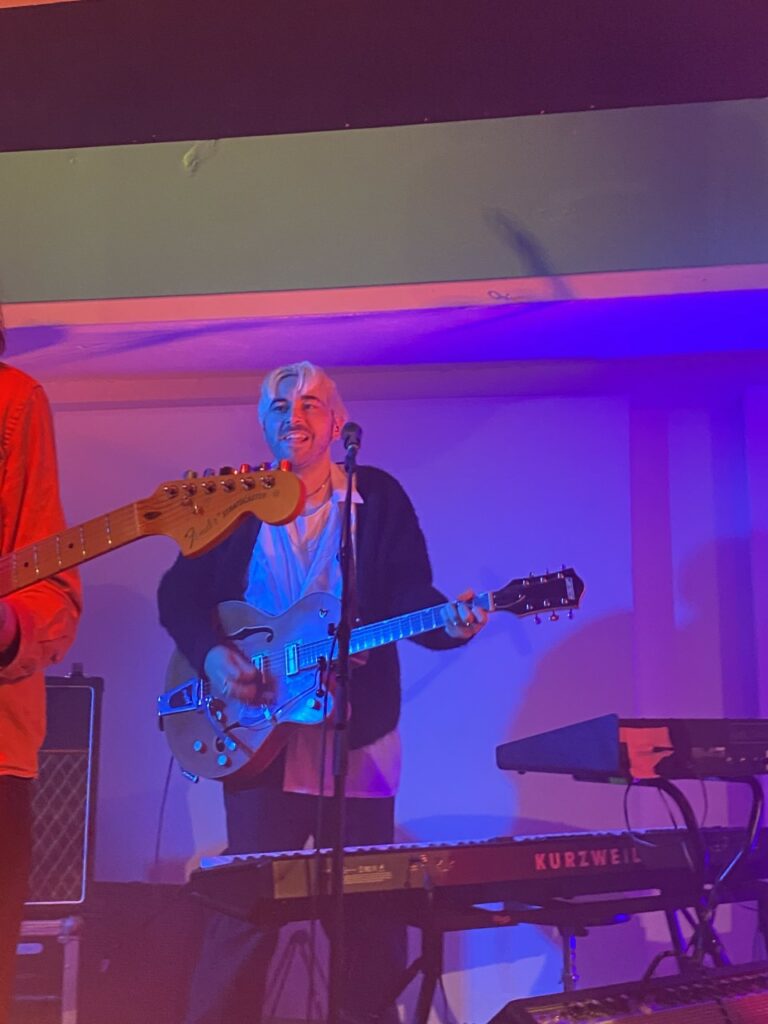 What is clear is that the heart warming songs of Healey are, without a doubt, desperately needed in the current climate. A sentiment shared as he has been invited by the daughter of Bristol University's own vice-chancellor, Florence Wench (Florence and the Machine), on her tour this November. Might have to ask Evelyn for back-stage cause Wille J Healey is "Sweeter Than Most".
Related stories recommended by this writer:
• Bristol student broke their leg during a night out in the beloved club La Rocca
• Here is how to find and maintain a job in Bristol as a student so you can afford to get drunk every day
•The task of hosting can be daunting, so follow this essential guide to throwing the perfect house party