We spoke to The 93% Club, Bristol's own state school society
'I didn't know Bristol University had such a poor reputation for attracting the 'Oxbridge rejects,' or private school students until I got here'
Bristol University has one of the highest intake of private school students in the UK – and it shows. You don't have to look particularly hard to see the halls of residences are dominated by private school students. In fact, the figures speak for themselves.
A study published earlier this year revealed that 35.5 per cent of Bristol's student body is comprised of private school students. So we spoke to The 93% Club, a Bristol society which believes in supporting those from an academically disadvantaged background.
So far this year, The 93% Club have been shortlisted for the Diversity and Inclusion Award at Bright Network's Society of the Year Awards, as well as hosting CV workshops and offering offering free LinkedIn head shots.
Halls of residence
Once you have landed your place at university, picking a hall of residence is the next big step. It determines who you interact with, and who you may potentially live with over the next two years of your degree.
Social Secretary Luke pointed out that one of the biggest issues students at Bristol University face is diversity in halls. Coming from a comprehensive school, Luke said he had found the transition to halls unexpectedly difficult.
Luke told The Bristol Tab: "Going into Churchill was quite a intimidating experience, coming from a below average comp into a hall that was by a huge majority privately educated. Having so many people judge you when you were asked where you were from, and in some cases just walk away and stop talking to you when they realised you weren't one of 'them', was something I never expected to have to deal with within my first few days at university."
The disparity between rent prices in halls is believed to be a major contributing factor to this lack of diversity according to Corporate Relations representative, Caitlin.
Caitlin described how the disparity in rent prices between university halls is an important issue which needs to be addressed. This is because "it is a big strain on students from lower socio-economic backgrounds", and because "it can lead to a sort of social segregation as your economic background often determines where you'll live in first year."
Combating diversity
When asked on how to combat diversity in halls, Publicity Officer Scarlett suggested having a quota for how many private and state school students are allowed to go into different halls could increase diversity.
President of The 93% Club, Liberty, added that there should be more information of what halls you're going to. She described how her hall was a random choice, which affected her university experience overall.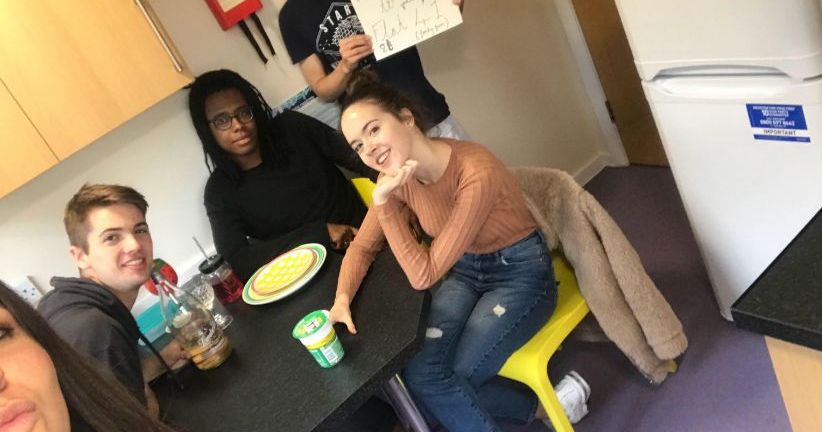 Liberty told The Bristol Tab: "I lived that whole year feeling like it was a mistake. I feel like my issues there have affected my three other years. I found the transition to university especially tough being in an accommodation that was dominated by private school students or students from a couple of specific elite schools.
"I didn't know Bristol University had such a reputation for attracting the Oxbridge rejects, or private school students until I got here."
Contextual offers
Elitism isn't just a problem what only affects people in halls – it affects students inside the classroom too.
Bristol currently give out some contextual offers, which give universities the chance to view undergraduate applications on slightly more equal footing. They are integral to giving talented state school students the chance to excel academically by recognising talent.
However, this can be a tall order with some students feeling as if they have to justify themselves having received a contextual offer.
Treasurer Liv described how contextual offers are currently a hot topic of discussion. She noted: "It's been empowering seeing some state school students whom feel their achievements and work ethic have been belittled, voicing their value and worthiness to be at the university.
"However there shouldn't be the need for them to feel they have to justify themselves in the first place. The attitudes towards contextual offers, amongst students, needs to progress; appreciating individuals for their academic talent instead of considering them inadequate members of the university solely due to their education type or postcode."
Social Media Representative Kelvin added: "I find contextual offers a great way to give people from disadvantaged backgrounds an equal opportunity in university life.
"A large proportion of state and comprehensive schools lack the funds and expertise that private schools have to push the students to their full potential, and contextual offers into university is a step forward into levelling the playing field."
Advice for the future
With the current divide between state and private schools at the University of Bristol, it is essential to level the playing field and break down the stereotypes on both ends.
When asking for advice for any state school students starting at Bristol next year, President Liberty said: "One piece of advice I was given which always gets me through is that once state school students are at university, they are more likely to out-perform private school students. They have built up resilience, going up against many obstacles and they're more independent learners. "
She continued: "The 93% club has given me a lot of enjoyment and direction to meet like-minded students. We hope our events and socials help bridge the gap when students do feel isolated because of their background, or at a disadvantage as they don't have the same networks or contacts.
"We would love to see more 93% clubs across the UK and feel motivated that many students recognise how important widening participation actually is. "
To get involved with The 93% Club and discover more about the society, click here.