Here's seven shows to binge if you've already finished Sex Education
Sex Education was only released this morning but undoubtedly most people will have finished it by dinner time, at which point the post-binge blues will quickly set in – but do not worry. We know how long it can be to find something worth watching on Netflix, so we've assembled seven of the best similar series to binge so that you don't have to go for another day without rinsing your subscription for all its worth.
Enjoy!
Glee
It is a longstanding point of debate: do you prefer the Glee version of Don't Stop Believin' or the original?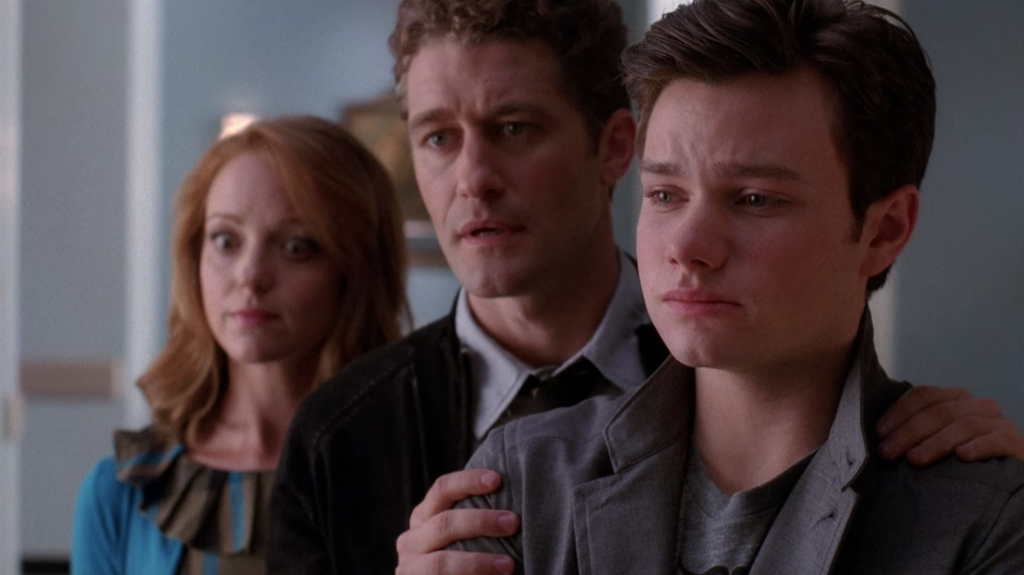 Imagine being in a school where everyone had a song for everything. Like, seriously imagine how fucking awful that would be? I don't need a chorus of people crooning around me about the fact that I shat myself in year 8 chemistry. I KNOW I DID.
Anyway, it's definitely a lot less awful when you get to view it from the outside and Glee will always be the guiltiest of guilty pleasures, regardless of what walk of life you come from. With some genuinely compelling subplots and (fine I'll admit it) plenty of songs that won't escape your head in a hurry, there's 6 seasons for you to stream on Netflix right now. You've deffo seen Glee before, but you definitely deep down want to watch it again.
Atypical
Sam is autistic and, if we've learnt anything about American highschools from TV and film, it's that they're brutal when you find it hard to fit in.
This show is as heartwarming as it is a great insight into the day-to-day of an autistic teenager. Sam, his best friend Zahid and the rest of the young cast deal with the typical struggles that teenagers face; sexuality, parties, dodgy dress sense and sex. I'm glad I'm not the only one.
A classic teen series with the unique twist of being shown through the unique lens of a young man with autism, this series is probably one of the best on Netflix. And strap yourself in – with episodes at about half an hour each, they absolutely fly by. You'll be finishing this equally as quickly as Sex Education.
The Politician
Give me your lunch money, dork! The Politician is about a student who wants to become president when he's older, using the presidency of his school's student body as the first stepping stone.
Being a politics nerd (or any nerd) is never the best start for when you're in school, but it sure does make entertaining TV. Payton unashamedly identifies as the former in an environment where, as the description says, "he'll have to outsmart his ruthless classmates without sacrificing his own morality and — most importantly — carefully crafted public image."
Platt is great, and Gwyneth Paltrow in a Netflix series?! I can't tell whether we're unworthy or unlucky. The show scores 7.6/10 on IMDb and it's very easy TV to scroll through your phone while it plays in the background. Job done.
Skins
Everyone's favourite British teen tv series, Skins had us desperately wanting to be cool, skinny, Bristol-dwelling drug addicts – heroin chic baby!
Pioneering as a show that actually showed how teenage life was, Skins revelled in its depiction of teens shagging, smoking and fucking their way to absolute ruin. The sign of a great show is that it ages well, and Skins is still perfectly relevant as a cross-section of the real issues that below-25s face to this day.
And, because it is an older one, you won't need to wait around for the next series. If you really want a binge then this is the one for you – 7 volumes, 61 episodes, all on Netflix. Go!
Elite
Turn your subtitles on and sit back for a show that quells your cravings for a banging murder mystery.
"When three working-class teens enrol in an exclusive private school in Spain, the clash between them and the wealthy students leads to murder" – that's a synopsis worthy of a watch on its own, surely. There's lots of characters to get to know, an utterly compelling plot and, if you're getting your withdrawal symptoms from You, this is a very good place to start.
Also, you'll probably pick up a few helpful Spanish phrases along the way, so it's educational too. C'est la vie!
Gossip Girl
Yes, that is Joe from You. But we're here to talk about Gossip Girl.
Is there anything that Gossip Girl doesn't have? Mystery, sex, lots of episodes, Penn Badgley. It's like the TV show equivalent of that kid you hate at secondary school that is good at PE as well as English/Maths. One of the series that wasn't half as appealing when it was slapped all over E4 as reruns after school, it's definitely come into its own with time and is now finally worthy of being in this list.
And the series isn't likely to be around for much longer, as it will be moving over to HBO Max this year, so get binging now!
The End of the F***ing World
It's unlikely that you haven't already been through this series from start to finish, but if not then what are you doing?
She's just cool, isn't she? The whole series is cool in fact, from the solid acting to the 7o's inspired decor and clothing. The two main characters maintain their cool despite the fact they are complicit in a murder, and the series follows them running away, physically and mentally, from what happened on that one night.
Super stylish and probs not one to watch with your parents, this series is all-round amazing. Watch it now.
Related stories recommended by this writer:
• If you like You, here are nine Netflix shows for you to binge watch next
• Here's everything you need to recap on before Sex Education season two