If you like You, here are nine Netflix shows for you to binge watch next
Netflix might have only dropped the second season of You a week ago, but most people have already binge watched it. And now you find yourself with a You shaped hole in your life. So here are nine Netflix series like You, which you can enjoy to your heart's content.
You can thank me later.
Dirty John
Imagine You was a real story. That's pretty much Dirty John on Netflix.
Dirty John is a Netflix original series about a businesswoman, Debra Newell, who falls for the lies and manipulation of a serial con-man, John Meehan. She falls in love with the wealthy anaesthesiologist John, before it becomes clear he might not be as wealthy or even as qualified as he first makes out.
There are eight episodes all together, that vary in length from 40 – 50 minutes. The show is listed under the genres of TV Thrillers, Drama Programmes and Crime Programmes.
Dirty John: The Dirty Truth
Once you're finished with the drama series, try the real life Dirty John documentary.
The documentary is all about the more in depth picture of what happened in real life, instead of the story being played out by characters. Dirty John: The Dirty Truth explores John's crimes, including interviews with people involved in the case, including the other women he attempted to con.
Unforgettable
Granted Unforgettable is a film and not a series, but it is being called the "creepier" version of You – if that's even possible.
The film is categorised on Netflix as a psychological thriller about love and obsession. The synopsis says: "Driven by intense jealousy, a divorced mother devises a dangerous scheme to ruin her ex-husband's relationship with his new partner."
The movie was first released in 2017 and shows an ex-wife who turns to violence and stalking to make her ex-husband's life hell. She gets obsessive and even makes fake social media profiles for him and his new partner.
What/If
What / If is all about manipulation and cons. The synopsis reads: "Desperate to secure funding for her med tech startup, an idealistic scientist and her husband strike an outrageous proposal from a notorious investor: A night with Sean in exchange for funding."
The series is 10 episodes long.
How To Get Away With Murder
Joe Goldberg gets away with murder a lot. So if you want to watch more of that then How To Get Away With Murder does exactly what it says on the tin.
The series is about a criminal defence lawyer and professor who teaches a bunch of law students who get caught up in a murder. There are 84 episodes, is that enough?
Gossip Girl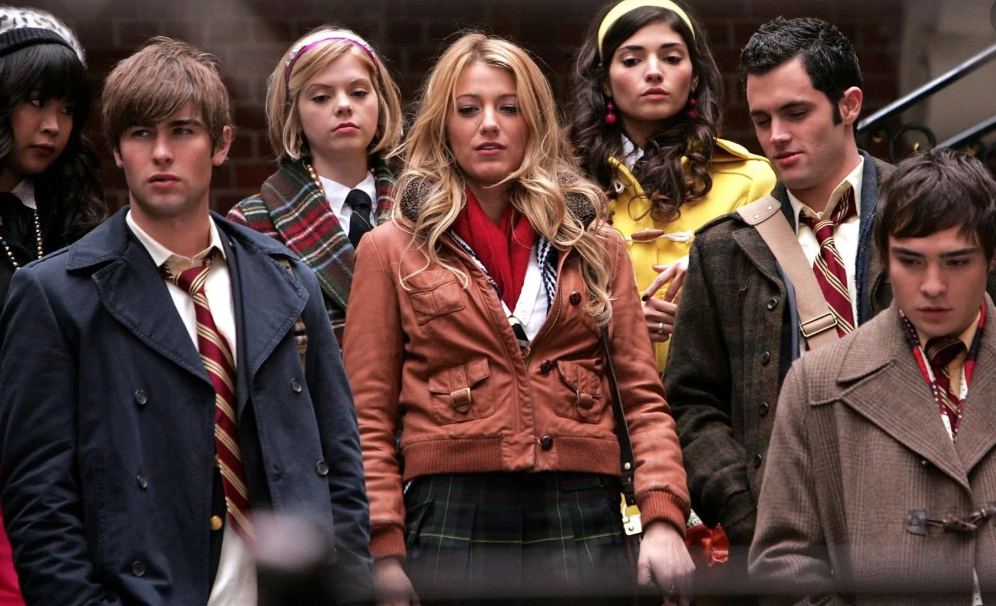 Let's face it, You is Gossip Girl on steroids. Plus with this show you can get another Penn Badgley fix. What's not to love there?
Pretty Little Liars
The series follows the lives of four teenage girls – Aria, Spencer, Hanna and Emily. They are estranged friends whose darkest secrets are about to unravel. Joe's secrets aren't anything on these girls.
Get ready for seven seasons, each with over 20 episodes. And Peach from You season one is in the cast.
Elite
Looking for even more murder? Elite is for you. The synopsis reads: "When three working-class teens enrol in an exclusive private school in Spain, the clash between them and the wealthy students leads to murder."
There's currently two seasons, each with eight episodes. Enjoy.
Safe
Just like Joe, the cast of Safe have a lot of secrets. The series is all about a rich surgeon whose teenage daughter goes missing. He then starts finding out lots about those closest to him.
There's currently one season on Netflix, with eight episodes.
For all the latest Netflix news, drops and memes like The Holy Church of Netflix on Facebook. 
Related stories recommended by this writer:
• This is how old all the cast of Netflix's You are in real life
• You season three is unofficially confirmed and it doesn't look good for Joe
• These 55 memes from You season two are just as wild as the show itself