There will be a 100m slip-and-side on Hes East after exams
Its being organised by UYBC
Heslington East, the barren wasteland where fun goes to die, will be transformed after exams thanks to the University of York Boat Club. On 3rd June, an event entitled 'Slide the Uni, York', will take over Hes East campus for the whole day allowing you to do exactly what the name suggests.
The event promises to bring, "100 meters of slick vinyl to brighten up Hes East Campus" and calls for students to, "come dressed to impress." Money from tickets will go towards "fundraising for new boats to help take the club to the next level next season at Henley, BUCS and GB trials."
There are already more than 150 attending and almost 600 interested in the Facebook event.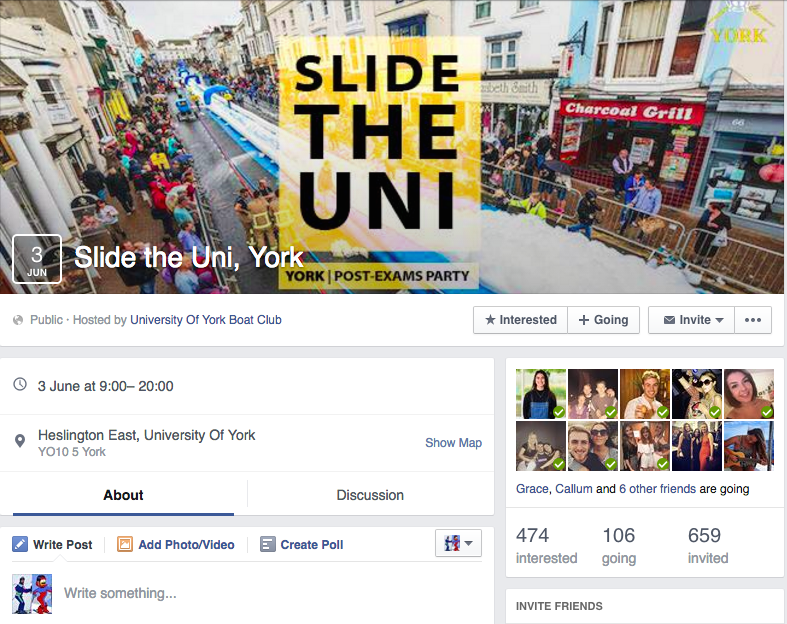 According to the event discription, "Slide the Uni is a student slip-and-slide water party event. There will be music, food, drinks, bouncy castles, and of course the biggest slip and slide ever to hit York."
The event will prove to be one of many to look forward to once the looming spectre of exams has passed.
Will Fuller, a third year Economics and Economic History student, and one of the organisers of the event told The Tab: "It's going to be an amazing way to end exams and I just cannot wait for them to be over already so I can have a go."
"It's been in preparation for a fair few months, I just need to get some practice in now to make sure I am the fastest!"
Tickets will be available in either week one or week two of Summer Term through the official event page circumventing YUSU's booking fees.