We asked French students how to nail being French at Warwick
One stereotype about French people is that they are some of the most fashionable and effortlessly cool people in the world.
In the hopes of demystifying this assumption, we've asked the French students at Warwick what the essence of being French is.
Thibault de la Villemarque, 2nd year, History of Art with Italian 
"In terms of fashion, we stick to classics but we update trends constantly and we aren't afraid to mix formal and casual clothing, i.e. Stan Smiths with a nice jacket and slightly rolled up jeans. One thing we seem to live in are our scarves- anytime, anyplace.
Although they have their uses: walk into a 9am lecture on a Wednesday done up with a nice pea coat and a scarf…no one will be notice the fact that you're incredibly hungover."
Michael Morvan, 3rd year, Accounting & Finance 
"Some French students have had to follow rules in their high school regarding uniform, i.e. no sneakers, no T-shirts, only collars and it created a basic format for them so now they're used to formal wear. I personally only wear Chelsea boots or Stan smiths when I go out to clubs, because I prefer 'casual' wear.
Or I even put on some chelsea boots and ripped jeans. It's just that I'm comfortable in my destroyed jeans. It feels good to like how you're dressed for the day. Maybe it helps to keep this 'je ne sais quoi' attitude…"
Chloé Liquard, 2nd year, PAIS
"I think French style is synonymous with 'effortless.' If you want to avoid looking cool then smile! You will recognise a French person because they're wearing white sneakers, smoking no matter the weather and possibly bitching about some other French people.
Also, no one eats croissants every morning or frogs for dinner. French people are the best when it comes to electronic music though."
Raphael Charignon, 2nd year, International Management 
"For me, the meaning of being French is embodying French elegance and what we're most proud of, ranging from our luxe/haute couture image but also the fact that we just enjoy living. Our food is clearly the best in the world as well as our eating habits unlike the ones in Britain."
Abroise Inard, 2nd year, Information System Management & Innovation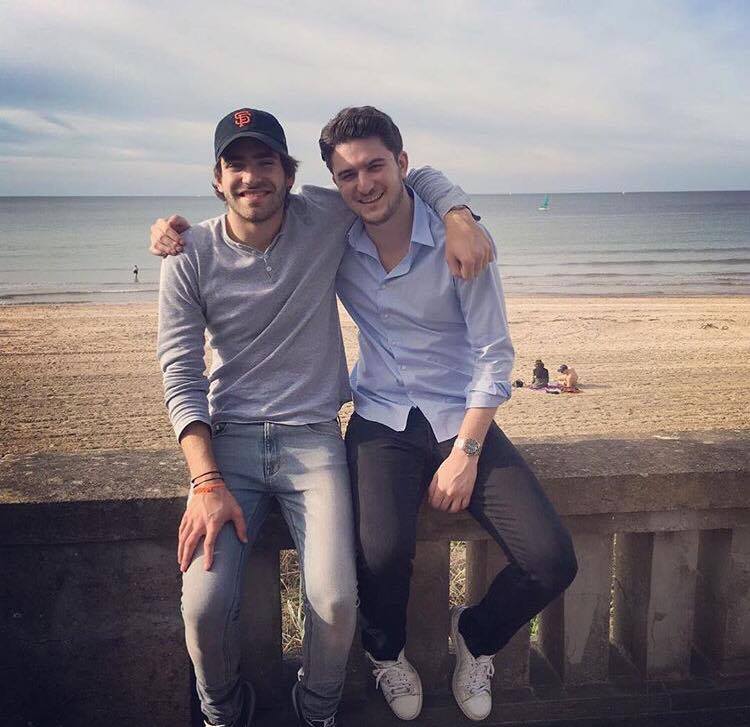 "I try to always wear fashionable clothes, and I agree with the fact that we are less stressed about life. Basically, we drink wine at every dinner in France and we always enjoy going to a good restaurant."