There have been reports of a shooting in Deansgate
Tactical aid officers have cordoned off a large part of Deansgate and unmarked and marked police cars are said to be on the scene after reports of a shooting.
Eyewitnesses claim to have heard around five shots at around 10:15pm, reportedly near by The Botanist. A man named "Calvin" told the Manchester Evening News that "It would have happened around 10:20pm. We were in The Botanist and heard three gunshots next door."
Multiple gunshots heard in Manchester City centre. Police got Deansgate cordoned off. World has gone mad. pic.twitter.com/ZIDTVN3ZpP

— Tom Crossland (@TCrossland55) May 3, 2017
There is a large police presence in the area but the nature of the incident has not yet been confirmed. However, rumours are circulating that this was a drive by shooting, carried out by an individual or individuals riding a motorbike.
It is being reported that traffic has been stopped and redirected from the area, with pedestrians only able to go as far as St.Mary's street.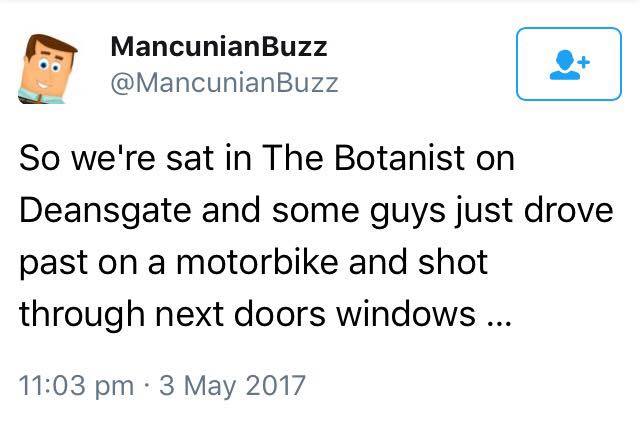 Twitter users were quick to point out that Manchester has a history of drive by shootings.
The Tab Manchester will continue to update when we have more information.