UCL's BNOC of the year 2017: Round One
| UPDATED
Last week we opened up nominations for this year's BNOC competition and you guys have not disappointed us with your replies. Here's our first round of nominees.
It's that time of year again to get voting for who you think deserves a coveted place in the final.
Priya Mistry, Second Year, Economics
Priya's friends say she literally knows everyone. When she was in Zante, she was approached to be on Geordie Shore but politely declined. She also got drunk and pissed herself one time on the Loop dance floor.
Ema Burns, Second Year, Law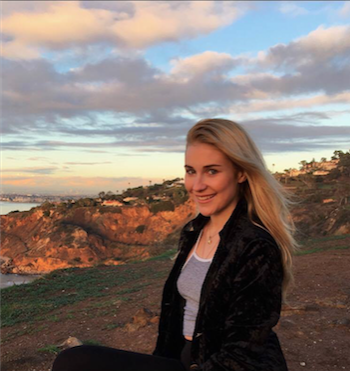 Ema has an irrepressible presence at Loop every week. She once began a date with the line 'hey stranger', then proceeded to tell the young gentleman that she 'sieved mangoes' in her spare time, and that she would like to call him 'Gloucester' instead of his real name Tom, as 'no Toms are ever sexy' (despite the fact he was from London).
Omar Al-Kamil, First Year, Natural Sciences
Omar is known by almost every first year NatSci. He's a key member of the RAG society and a frequent face on the stage of Mully's with a microphone and pint in hand.
Omar has been tricked by the security guards of Mully's to eat Oreo's filled with toothpaste inside. Omar surprisingly didn't realise, and continued to eat the oreos, whilst the security guards watched and laughed.
He competed in LOST this year, where he "volunteered" to complete the challenge of getting a free hair cut, at which point we turned up to a somewhat questionable barber's. He made the mistake of uttering the words "you have free creative licence", to which point he came out with a rather "stylish" rat's tail in the name of charity.
A lecturer thought to brighten students' day with a little light humour, and stated that all students who wished to collect a handout in our next lecture had to dress up as pirates and shout 'argh'. Despite Omar already having a handout he saw this as a perfect opportunity! Being the sleep deprived soul he is, he stayed up til 3 in the morning making a epic DIY pirate costume with the debris in his room and flat. Next morning he walked into the lecture in ultimate pirate style only to be greeted with awe and laughter! Superhero Omar had considered his job done to cheer up everyone before the dullest lecture of the day!
Paddy Baker, Third Year, History
A much liked previous London Editor at The Tab, everyone knows him. He did a crazy two dissertations, and yet could still be found busting some interesting dance moves on the Loop and ULU dance floors. He likes to recruit new writers with a few pints already in him, and a few more in the process.