A brief history on how Phineas became our most prized possession
The wooden statue of Phineas Maclino is a familiar one. Poised in his glass case in Phineas Bar, our mascot oversees the drunken shenanigans which play out in the third floor saloon.
Most of us have taken a few drunken selfies with our effigy, but few of us actually consider who Phineas really is and how such a peculiar statue became such a prized icon. Surviving countless kidnappings by dastardly King's students, Phineas' story is one of daring and panache.
Phineas' journey begins on Ladysmith Day, March 1900, when the wooden Jacobite highlander was purloined from homewares shop Casenby's on Tottenham Court Road by a merry band of scholars. Then he was installed on Gower Street, becoming UCL's cherished mascot. Yes, Phineas has no cultural significance, nothing to do with UCL – he was just nicked from a shop at the dawn of the 20th Century.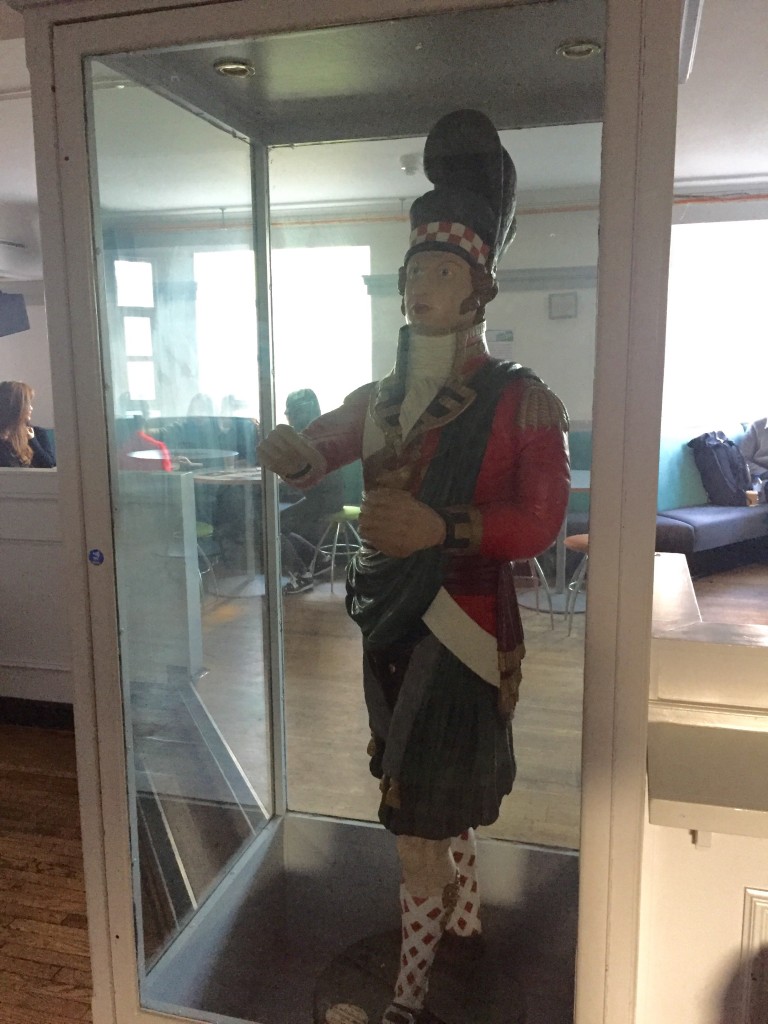 Phineas' first major escapade was in 1922, when King's students – their egos punctured by insults to their rugby talent – seized the figurine. But UCL refused to acquiesce to such an affront and after hours of ferocious combat, Phineas was returned – though sadly he had been left disabled by the loss of an arm during the battle.
This marked the beginning of a century-long skirmish over mascots. Phineas has been the long suffering victim of enmity between King's and UCL. Indeed it has taken our statue across the country. Phineas was filched again in 1950, this time by anonymous thieves, and was recovered in left luggage at Newcastle train station.
Even securing our mascot in a glass box failed to prevent another abduction. On the eve of the Queen Mother's visit to inspect the highlander, King's Engineers managed to melt the locks and make away with him. However as Phineas' position in the bar attests, he has always been returned home.
This mischief was finally put to rest in 1993 when Phineas made the third floor bar his home, where he has stood since.
While King's deserves commendation for their perseverance in kidnapping Phineas, UCL have found far more innovative means of mutilating King's own mascot – Reggie the lion. In 1922, the feline was snatched and stuffed full of rotten apples as a "donation" to our neighbours. Even filling Reggie with cement King's could not prevent a second kidnapping, and the poor lion was this time buried in Hampstead Heath. But perhaps the most audacious exploit was Reggie's emasculation with a tin opener.
But our Phineas will always be number one. He embodies the gallantry and wit of UCL's students past and present. In an age when most intercollegiate banter is played out over social media, Phineas is a reminder of our enterprising past.
A time before humour was audacious and daring, not characterised by a 40-word quip on YikYak, a time when the King's UCL rivalry meant something – I time we all miss.