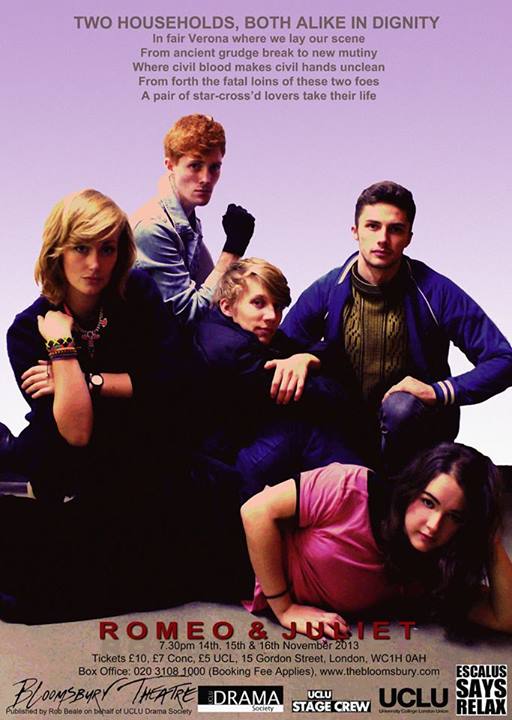 Review: Romeo & Juliet
A look at UCLU Drama's first Bloomsbury production of the year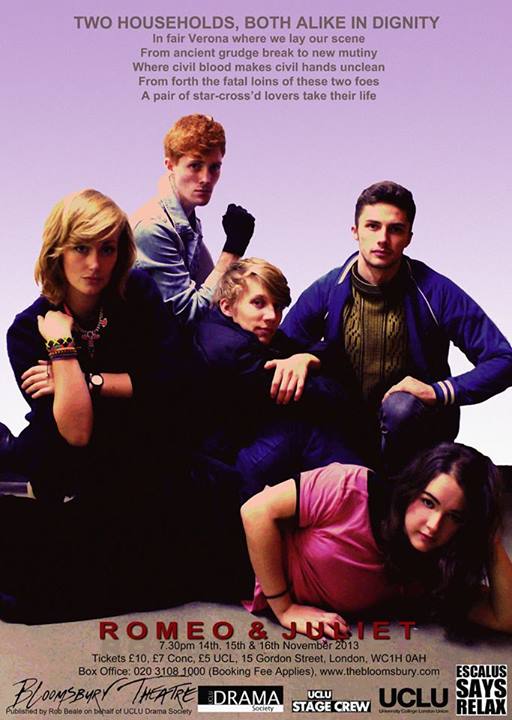 The first five minutes of the new production of Romeo and Juliet at The Bloomsbury were precarious. The eighties theme, introduced to us through a kaleidoscope of spandex and The Jam, verged on farcical, and a flew fluffed lines seemed set to relegate the production to a flimsy Thatcher-years West Side Story. Luckily however, the rest of the show was a delight.
Adam Woolley, as a denim-clad Romeo, brought flashes of Hugh-Laurie-esque physical nuances to the romantic hero, fleshing out his character with wonderfully natural flourishes, sometimes working the audience through nothing but a pair of eyebrows. His female co-star, Sophia Chetin-Leuner, was equally strong, coming into her own – as Juliet always does -during her final breakdown.
The real stars here though were their supporting actors. Frances Keyton brought a raucously regional nurse to the stage, spending her time on just the right side of pantomime. Her skills paled in comparison, however, to Tom Craig as Friar Laurence, who gave us something often rare to find in a non-professional production: a fully fledged character. Deftly changing between light and dark, Craig didn't let his cowl slip for a second.
Combined with an enthusiastic cast, even when they had to perform a choreographed dance to Dead or Alive's Spin Me Round, proved that Director Rebecca Speller has come back from the widely panned Trojan Women with a vengeance.
Of course, the play wasn't faultless, and as much as this publication enjoys giving a four-star review, there were reasons it couldn't reach five. A gender-bending Mercutio often went completely overboard in her lasciviousness, and the high-energy comedic touches, while entertaining for the first half, accidentally boiled over into the much more serious second – proving the cast weren't quite as prepared to give the subtlety needed for a solid hour and a bit of wrenching monologues about love and death.
There were points, too, where the use of era-defining 80's hits, accompanied by at least one of the cast on the mic each time, started to feel like you were at a Mamma Mia sing-a-long with your nan.
Despite this, I quickly managed to just shut up and enjoy what was, facilitated by a dedicated cast and directorial team, a thoroughly enjoyable evening, Tainted Love and all.