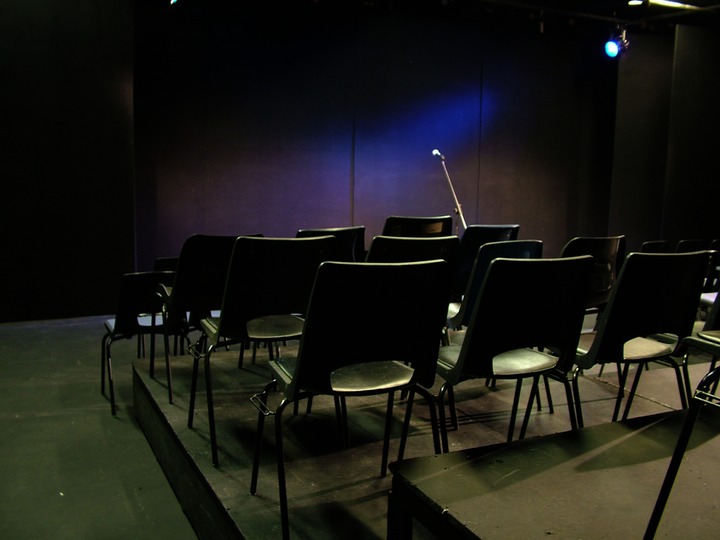 Curtain Call?
UCLU Garage Theatre Workshop Under Threat!
Print Room Cafe
UCL Master Plan
UCL Theatre students
UCLU
UCLU Garage Theatre Workshop
The future of UCLU Garage Theatre Workshop and other Union buildings is under threat as UCL management are considering taking it out of the hands of the Union.
There have been indications from UCL that the Garage Theatre Workshop will be reclaimed as part of Bartlett School of Architecture's revamp, but have insisted that an alternative space will be sought out.
UCLU do not currently have a lease for the space they occupy, and as such the university is able to grab student run spaces back into the hands of management at will.
Other student run facilities are also under threat as a result of the survey, with UCL considering demolishing Print Room Cafe as part of its master plan, and the Bloomsbury Cafe is potentially being handed back to UCL at the expiry of the Chartwell's catering contract in 2013.
The Union has taken a strong stance against the proposals, saying that, "The removal of more space from the Union by UCL would legitimately incite its students to occupy those spaces."
The decision has angered students, who view the Garage Theatre Workshop and other facilities as a key part of the UCL student experience.
Howard Horner, a 2nd year English student who is heavily involved with the Theatre, said:
"The Garage is the best space UCL has for introducing people to performances- be it acting, directing or stage management. There is nowhere else that gets close to enabling students to try a new experience. To get rid of it with no replacement ready is disgraceful."