UoL Class of 2020 have graduation ceremony rescheduled to summer 2021
The delayed event will be on-campus, Liverpool has confirmed
UoL have announced that students who are graduating in summer 2020 will be able to attend a rescheduled ceremony in Liverpool in the summer of 2021.
All final year UoL students have received an e-mail from the University revealing that students will be able to attend an on-campus event in summer 2021, where students will be able to celebrate alongside family and friends.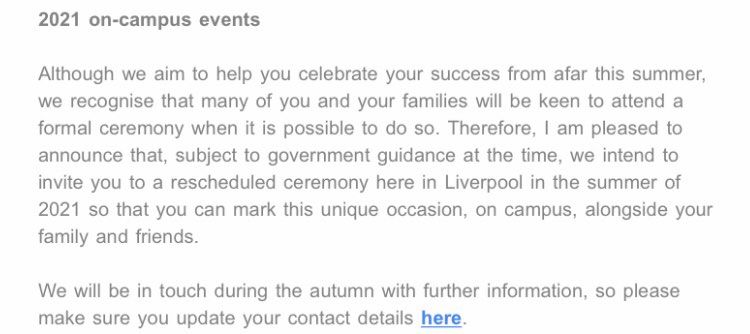 The on-campus event will be as well as the University's virtual 'Class of 2020' event taking place on Friday, 17th July. During this online event, students will be encouraged to share videos and images of their celebrations at home on an interactive 'social wall.'
Liverpool have also said they will be making a 'special film' to share students' achievements at university and are asking students photos that capture their time at university to the e-mail provided.
UoL have stated that they will send more information about the 2021 on-campus event in the autumn.