Leeds' BNOC of the year 2018: round three
It's round three and this time we're pulling out the real BNOCs. We have Leeds Uni Tickets celebrities, social media royalty and a little rivalry between the tories and labour supporters.
They're already BNOCs online, but are they worthy of the Leeds' BNOC of the Year 2018 title? Let's find out.
Aidan Jeeves, second year, Microbiology
Meet The VK Legend – the man who filled a bath with VKs, flirted with their Twitter account and landed himself in the VK Instagram. He's been to Fruity more times than Eddy B and brands himself as "The Iconic Trio": Aidan, an orange VK and the sights of Stylus.
He's already crowned himself a BNOC, even though all of his mates deny it. But here he is at last, claiming his fame in round three BNOC 2018 and waiting for those votes to come rolling in.
Camila Cunningham, second year, Politics and Religion
She's a Leeds Uni Tickets BNOC with her most recent post, "What can I punch at uni" to release the stress of deadlines, without injuring her good writing hand. If that's not relatable, I don't know what is.
While at pres, "Camila once downed a pint, leaving a number of boys mesmerised by a drop of beer that ran all the way from her mouth, down her chest and between her boobs. One boy was even seen to dribble at the sight." The same night, she walked home alone through the middle of Hyde Park, periodically throwing up. Amazing.
Eren Salih, third year, Environmental Business
If you're a fan of Sticky Feet, then you'll know this one ladies. He's often spotted in the Fresh2Death DJ booth, chatting up girls with his "dad-bod" and free drinks vouchers. His mates say he's charming, a nice guy and uses a sickening amount of "buddy" and "darlin."
This guy has game as well. Apparently, he once tried booty calling a girl at 4am and when she didn't reply to his messages, he posted it on her Facebook wall.
If you fancy some free Sticky Feet tickets and bevs, vote for Eren.
Ellie Beach, second year, Music and English
This insta icon is famous for trying to make a plant pot into a skirt at pres, getting stuck in the pot and having to be prised out of it by her mate. Hit up @elitebeachxx to witness this masterpiece along with other vlogs, pics and her funky, yet fresh style.
Freddie Found, first year, Politics
Here comes the rugby boy. Freddie has already "achieved fame by being the first person ever to reach 1,000 likes on a Leeds Uni Tickets post", where he advertised a prime balcony seat in Eddy B. You're most likely to catch him eating his little packed lunch in Union Square or shuffling his 6ft5 bod to the library.
Sounds like the most studious BNOC yet, right? Well, Freddie also has the rugby boy arrogance with his "incredible looks, irresistible charisma and the ability to lie about his personal characteristics."
The rugby boys say that when asked for a funny sex story, Freddie proudly got up on a chair and declared himself a virgin. This boy has confidence too.
Amaad Amin, second year, Economics and Politics
He's a club promoter, LUUTIS (whatever that is) social sec and a Conservative candidate for the Kirkstall election. According to his pals, "no matter who you meet, where you meet them, they will have one guaranteed mutual friend: Amaad Amin."
Ellie James, second year, International History and Politics
You've probably met her when she knocked on your door, begging you to vote Labour or even just to vote at all. Ellie's support for Labour runs so deep that after a day of canvassing for the party, she proceeded to go on an Otley run wearing all Labour merchandise and cried over Jeremy Corbyn.
Ellie says, "as a BNOC nominee, I promise I'm going to give the gays EVERYTHING they want #VoteLabour."
Clem Hunter, second year, Biomedical Sciences
This guy loves gin. He can drink a litre of it in one night and once got so drunk, "he pissed in his mate's gin bottle, forgot about it and his mate nearly had a piss and tonic, before realising it was yellow."
Elena Wyatt, third year, Geography
You've probably heard of the infamous Pink Pussy party she held to fundraise for her volunteering trip to Nicaragua. This girl is the perfect combination of edgy, cute and charitable – but she has a shady side too.
Her friends say that amongst the Eddy B exam chaos, Elena, being the innovative girl that she is, gave floor 12 a quick scope before swiftly moving a piece of paper off a desk and setting up camp. The seat saver witnessed this and evil looks were shot back and forth. Until, the seat saver went for a break and Elena stole Little Miss Aggy's ruler to teach her a valuable lesson about who rules Eddy B.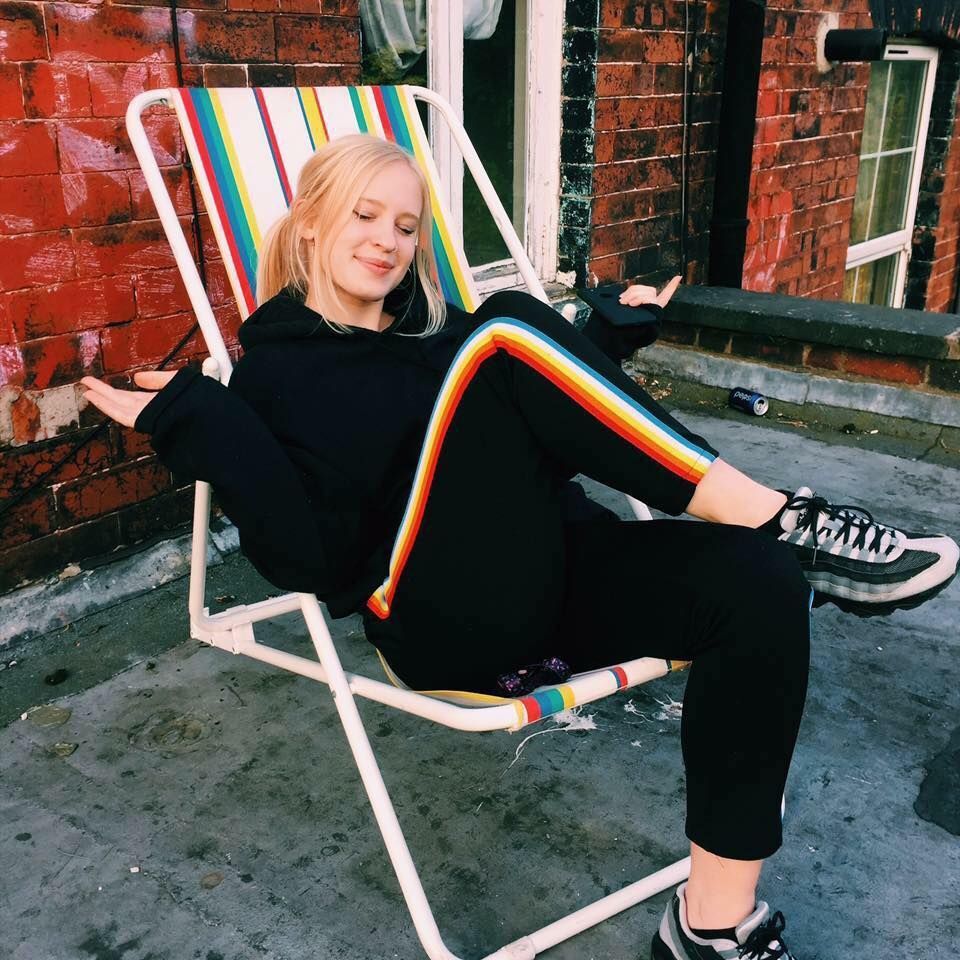 Get voting!