VOTE NOW for the edgiest club in Leeds
There can only be one winner
Leeds is famous for its avant-garde clubbing scene – we all know Leeds uni students not only acquire degrees, but also a first class qualification in edge. And of course, that qualification is defined by glitter and vintage sportswear.
It's time to decide which clubs obtain the standard of absolute EDGE.
Canal Mills
Entering a club night at Canal Mills is essentially entering a massive den of absolute carnage, the cold hard floor reminds club goers that the interior does not matter, all that is important is the SESH. The club is full of those in vintage jackets simultaneously sweating and freezing at the same time as even the temperature of the warehouse cannot be contained.
Beaverworks
Beaverworks is a whole new world of edgy, each room containing different scenes from the ketty underground DJ room blaring exotic jungle beats, to the euphoric main room blasting raring tunes. Everyone at Beaverworks appears to be on a whole separate wave, the night all blurs together, as you leave the club hardly remembering if the chunder on your bandeau is yours or not.
Mint Warehouse
Often viewed as a gem, Mint Warehouse is where those who have secured their 2.1 in edge like to flock on a Monday, the drum n bass beats are heaven to those who can't resist your stereotypical ketty night, The whole atmosphere is filled with those who have allowed their drugs to engulf their bodies as they all bop to escape the K Hole.
Fruity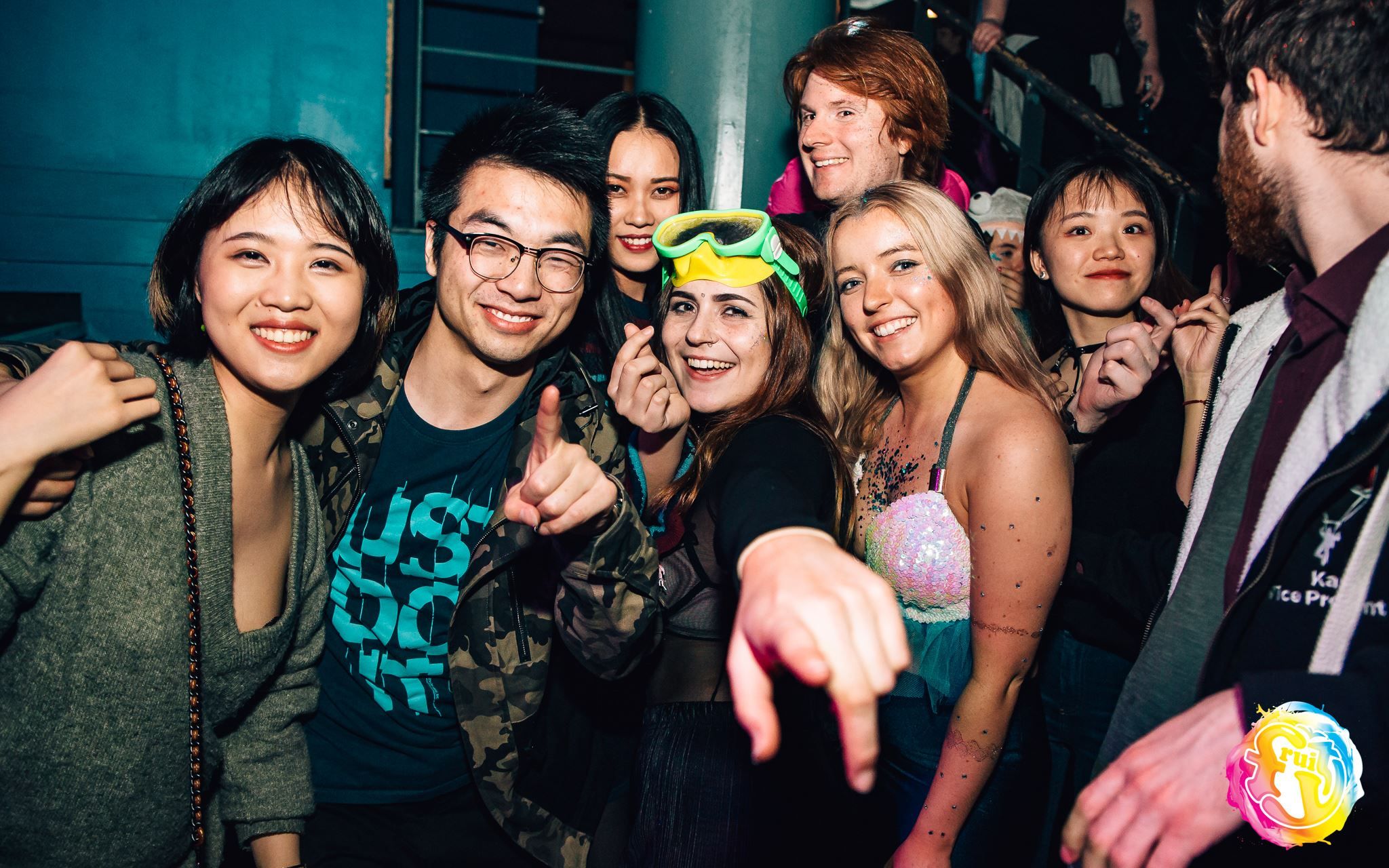 Fruity Fridays at the union may be considered as having as much edges as an actual circle, however there is something about the overbearing cheesy hits our drunk selves cannot resist. Fruity has become an iconic signature night for many of us. A last resort for the edgiest of peoples.
Warehouse
Mischief is iconic. The blaring tunes are heaven to the edgiest of ears, the flashing lights enough to give anyone an epileptic fit. It is safe to say Warehouse has a very special place in our hearts. The beautifully cheap Jager bombs are made easily accessible. Allowing us to make our messiest mistakes of the night. Just the way we like it. The real Edge connoisseurs may consider Warehouse as more preppy then edgy as the club is riddled with various sports societies.
Pryzm
Pryzm at first seems to be a good idea – who would actually refuse to enter a building with an abundance of dance floors, and cheap VKs? Pryzm gives us the freedom to belt cheesy hits to our hearts content in the 80s room or to get down low to the slickest of RnB tunes in curve. However a few VKs and a cheeky Jagerbomb later, you begin to question why ever allowed yourself to enter this Beckett paradise.
HiFi
HiFi has undoubtedly hosted some stunning themed events, whether we are heading down to Soul Jam, So fresh, So clean or Kanye come ye faithful Christmas party. Essentially HiFi has at least one guilty pleasure event we all one to go to. Hifi is a heaven to RnB and Hip Hop lovers. There will be no raver ketty vibes here my friend.
Projekt
Projekt is what I like to call the locals equivalent of Fruity, what first appears to be a quality night in freshers has now become an absolute wasteland of all the cheeky Nando's squad cutting some even cheekier shapes on a Saturday night. Another considerable last resort, for those who are running out of edge.
Space
Space is the club you enter one time and instantly regret. It was voted the UK second worst club for a reason. Entering Space is basically sending rest in peace wishes to your dreams of being edgy.
Photos from the Sticky Feet Facebook page, Fruity Facebook page, Hifi Club Leeds Facebook page, Projekt pics from the VOODOO Events Facebook page