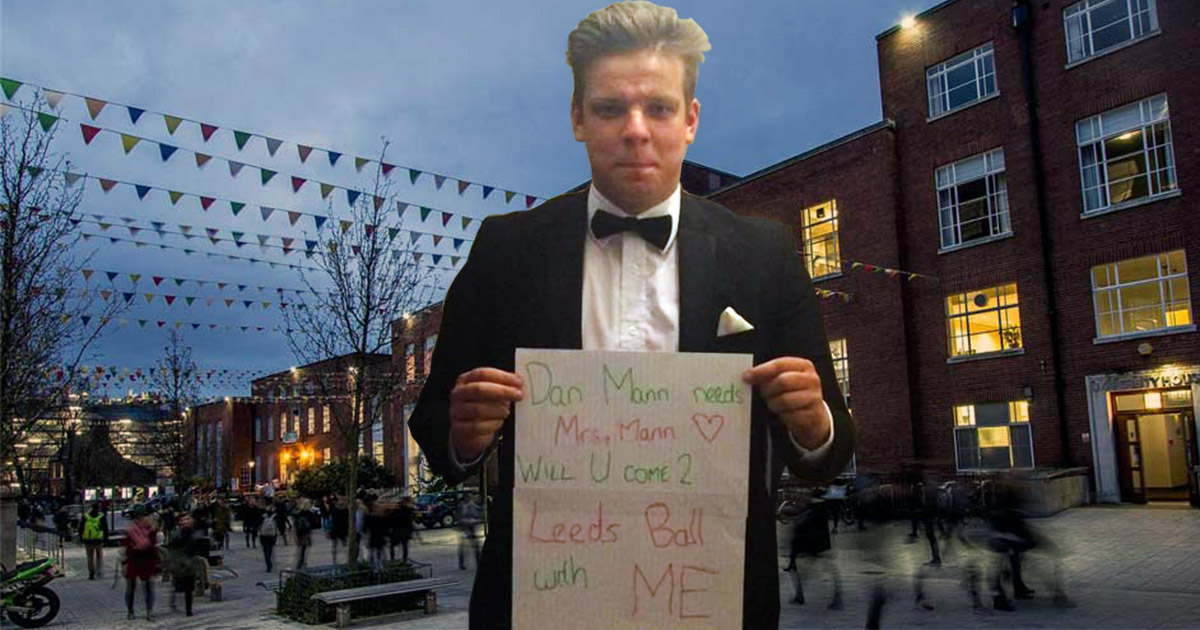 Leeds second year launches urgent appeal to find a date for the ball
Will you go out with Dan Mann?
A romantic second year might have managed to grab a Leeds Ball ticket, but now he's trying to find a date.
Politics student Dan Mann is requesting for a lovely lady to be his plus one at the biggest event in on campus this summer.
The self-professed "Blackburn Mr Darcy" has put out an appeal on the Leeds Ball page but is yet to get any offers, putting it down to him not tucking in his shirt.
Could you be the one to change that?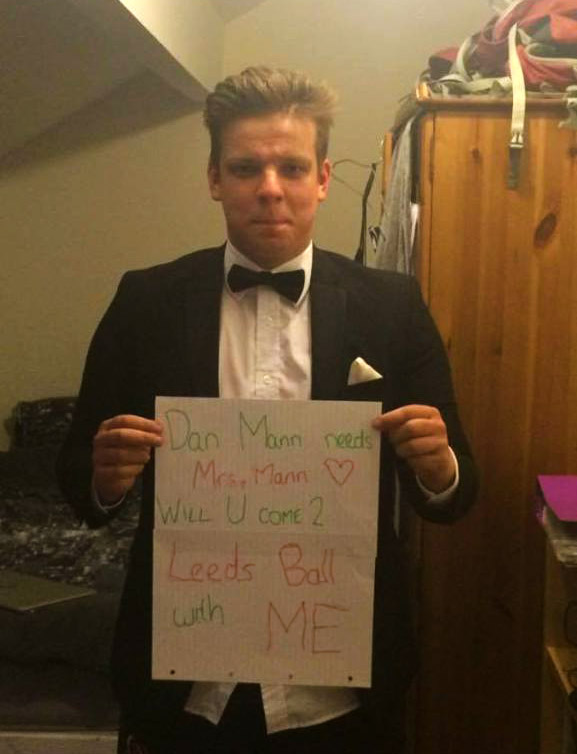 Dan claims the idea came about when, along with his housemates they were procrastinating from exams.
He told The Tab: "We were looking out the top window with binoculars, looking at Leeds and I thought, if I'm going to be looking at anything. I ought to be looking for love."
"Things quickly got out of hand when my housemates Hallam and Ewan made a sign for me.
"Of course I succumbed to peer pressure and quickly donned my ill-fitting suit, which I last wore for our house FIFA career mode final."
When asked what kind of date he's looking for, Dan admitted he's not too picky.
He said: "Ideally someone who enjoys a warm tin of Fosters and a poor sense of humour. But thanks to my housemates, I don't think it really matters now."
Dan hasn't been sent any messages yet, but puts this entirely down to not having tucked his shirt in for the photo.
"Yes I'll buy them a corsage," he admitted. "I'm the Blackburn Mr. Darcy."
If you think you could be Dan's dream girl send an email to [email protected] – or message The Tab Leeds on Facebook with a message stating your name, course and why you should be the chosen.