These Leeds uni rugby boys will teach you first date etiquette
What is the definitive best colour for a Ralph Lauren shirt?
national
noad
A Leeds University fourth year has released a Come Dine With Me-style video featuring three members of the rugby team, giving us a rare glimpse into the dating lives of Leeds Uni's most eligible bachelors.
In the video, the guys cook up a storm in the kitchen and expound on the difficult choice of Ralph Lauren shirt colour – one says he's "gone for the blue Ralph shirt", whereas another's is "purple, with a blue Ralph Lauren sign".
The dinner conversation covers a number of topics, with a particularly heated moment taking place around the five minute mark where one of the girls notices a sign in the house reading "find a woman who will wait on you hand and foot".
The video was the brainchild of Theatre and Performance student Siobhan Leadbetter, who said: "It's for a project I'm doing exploring the highs, the lows, the awkwardness and the painful experience that is falling in love."
"When my friend Lottie won a dinner with three rugby boys it was the perfect opportunity to explore this dating game and film the way we portray ourselves to the opposite sex."
"We all know what rugby boys get up to – I wanted to see how far they would go if I shoved a camera in their faces."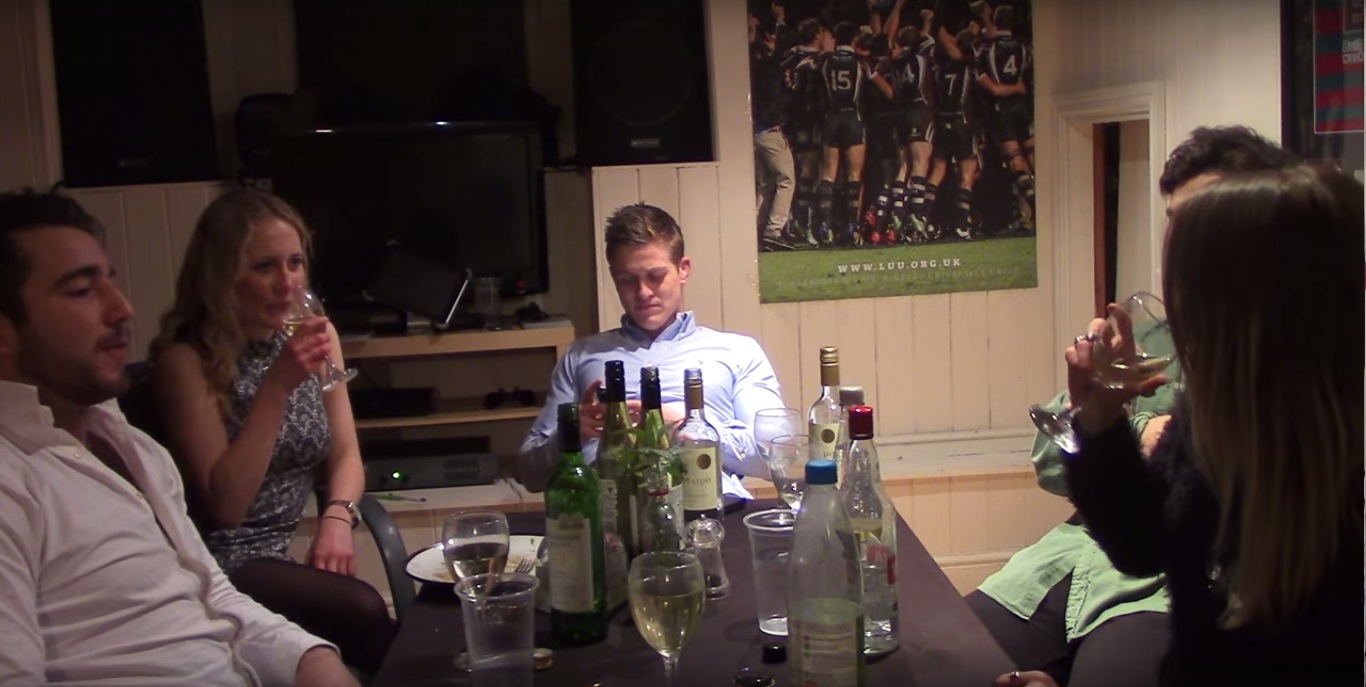 Louis Timpany, one of the rugby boys involved, said he thoroughly enjoyed the experience: "I had a fantastic evening overall."
"It's quite handy being able to see what you got up to back on video the next day – I think it should be done more often."
"It was lovely meeting the girls and hopefully there will be another dinner soon."
Siobhan has already promised us another video in May – until then, you can check out her project's Facebook page here.