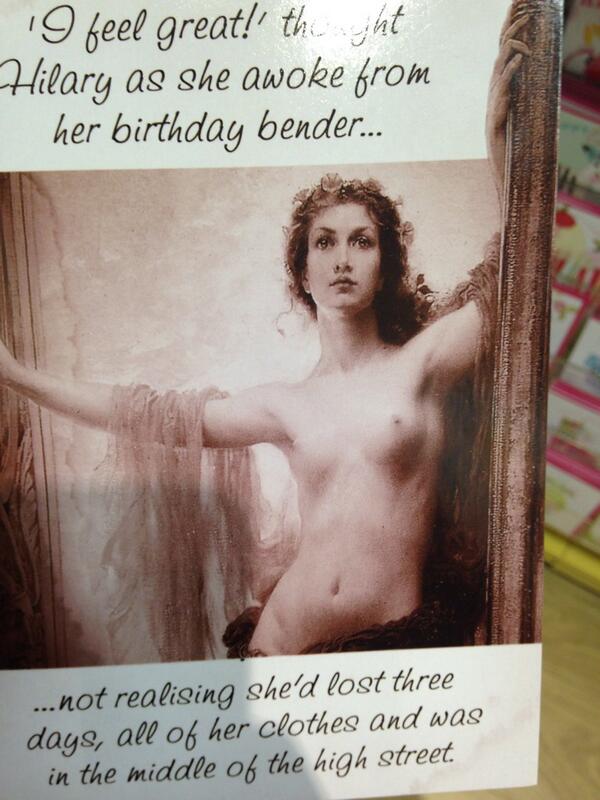 Union removes 'offensive' card after student complains…as a JOKE
LUU have banned another product, after a sarcastic complaint by a student about a topless greeting card was taken seriously
Leeds Union has removed a birthday card from their CATS store after a student complained, calling it offensive.
But the student has now revealed that she made the complaint as a joke, and says the Union has missed her point entirely.
Third year politics student Tuma Hayek tweeted the Union, questioning why they sold a card picturing a topless woman, when they had banned The Sun newspaper because of Page 3 last year.
The Union responded by kicking the card off the shelves in CATS, unaware Tuma was actually calling them out about inconsistent policies and the university ban culture. 

Tuma told The Tab: "I'm baffled that one student can have that level of influence on LUU, undemocratically via a tweet! But most of all I'm disappointed that British sarcasm is well and truly dead."
When asked if the union should put the card back on sale, Tuma said:  "Yes! If it has been removed then I'd like it put back. Even in the hypothetical scenario that it did offend me, I would never ever ask for it it be removed. My motto is don't like it, don't buy it."
Some students have reacted badly to the removal of the card. Alexander Crossley tweeted: "Are you insane? One comment and you pull something from sale? I find the Guardian offensive. Remove it pls."
This isn't the first time Leeds Union have been in hot water over one of its products. Back in January a card which compared women to dogs with chlamydia was removed from sale.
Do you think the topless card should stay or go? Let us know in the comments.