Is the 'Taps Aff' culture ruining Glasgow's nightlife?
'If you've got it, flaunt it'
It's the stuff of nightmares.
If you manage to traverse the typically clammy and sticky dancefloor of a Glaswegian nightclub (think Viper on a Wednesday), you'll often encounter a sight which has almost become a staple for a "proper night out" in Glasgow. I am, of course, speaking of the sweat ridden, bare-chested male, often seen clutching a can of Red Stripe to his chest with a maternal instinct and grinning like a fucking idiot.
Nobody knows when it began but "Taps aff" has been with us for a while now. Does anyone actually like it though? We decided to find out.
Tony, Sound Engineering, SAE
It can be quite funny but being hugged by one of those people can be a pretty horrible experience.
Christopher, Politics, Strathclyde
I'm all for it, it's just a bit of fun and games. Never done it myself, but maybe sometime in the future.
Amber, Textiles, Glasgow Kelvin
I don't mind it as long as the people doing it aren't total fannies and try and use it to make other club-goers feel uncomfortable.
Mark, Law, Strathclyde
I think it's all stupid and just utter pish.
Jack, Civil Engineering, Glasgow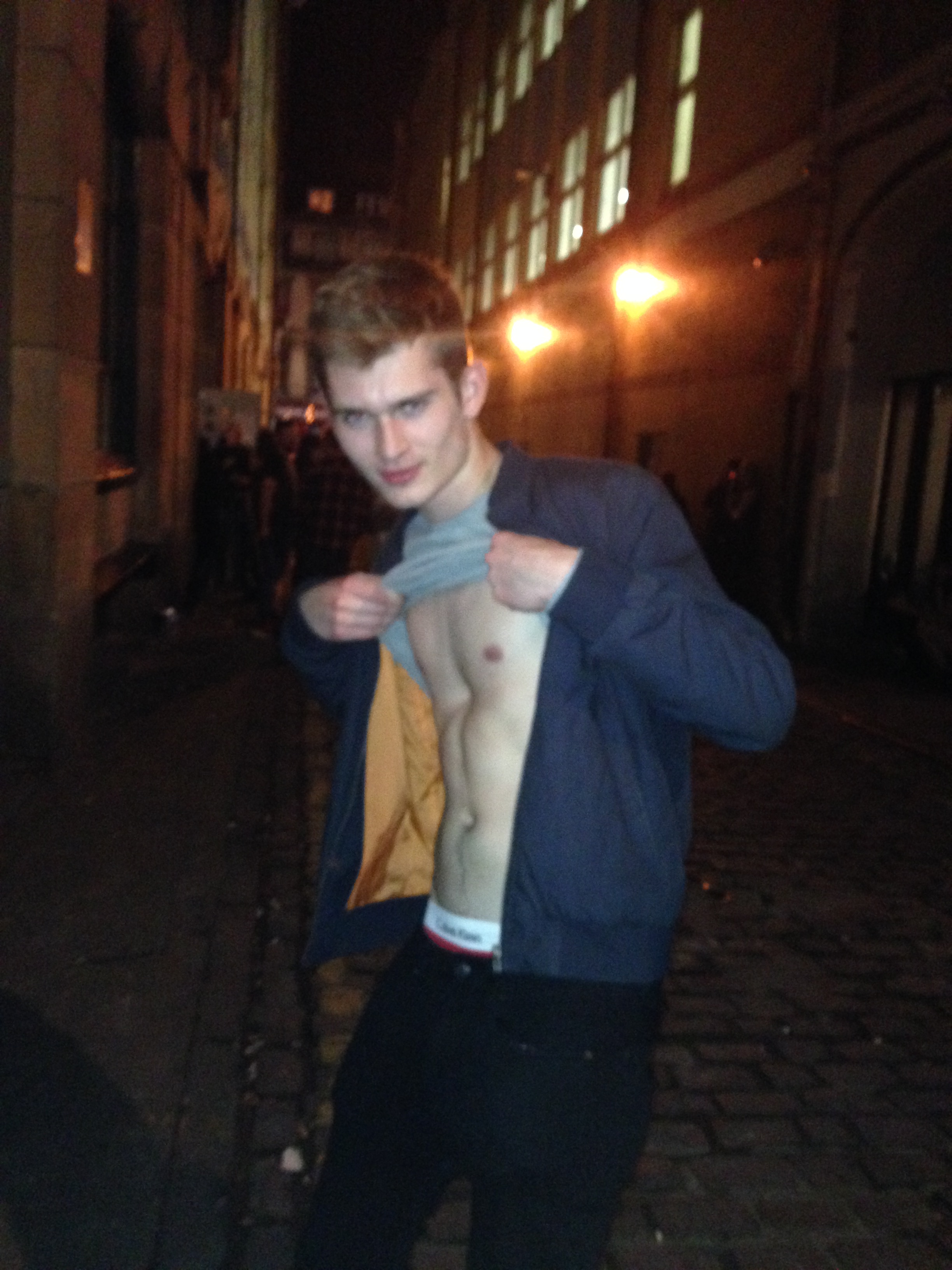 I'm all for it, I don't mind going taps aff every now and again. If you've got it, flaunt it.