Culture Trip: Everything you need to keep you entertained in Week One
We're here to cure your lockdown boredom with our top culture picks of the week!
| UPDATED
Term has officially begun, even if it may not feel like it. Whether you're sitting in your bedroom at your family home or wandering round an eerily empty Cambridge, this will undoubtedly be a term like no other.
You may be worried that the term ahead will be one filled with dissertations and dissections (virtual ones, at least), yet empty of any other kind of fun. But fear not! The Tab is here to provide the weekly dose of entertainment you feel that you're missing. Every week we'll be giving you our top recommendations for books, films, TV shows, albums and more, matching our picks with the general vibe of that Cambridge week. So, without further ado, let's get started.
Week one is all about new beginnings. It is the week in which all the missed essays of last term fade into peaceful oblivion, making space for the sheer panic of remembering how to do your degree setting in again. It is the time when you will attempt to cram six weeks' worth of holiday work into a couple of days, with the return of the simultaneous excitement and dread of doing it all over again. With all this in mind, here are our picks of the week…
Book: Nutshell, Ian McEwan (2016)
Nutshell is a retelling of Shakespeare's Hamlet from the point of view of an unborn foetus. Yep, you read that right! Narrated by a voice preparing for the ultimate new beginning (birth), it is a humorous and unique take on a classic story and, even better, it's very short – perfect for the busy and over-committed Cambridge student to dive into for a bit of escapism in a stressful Week One.
Film: The Theory of Everything (2014)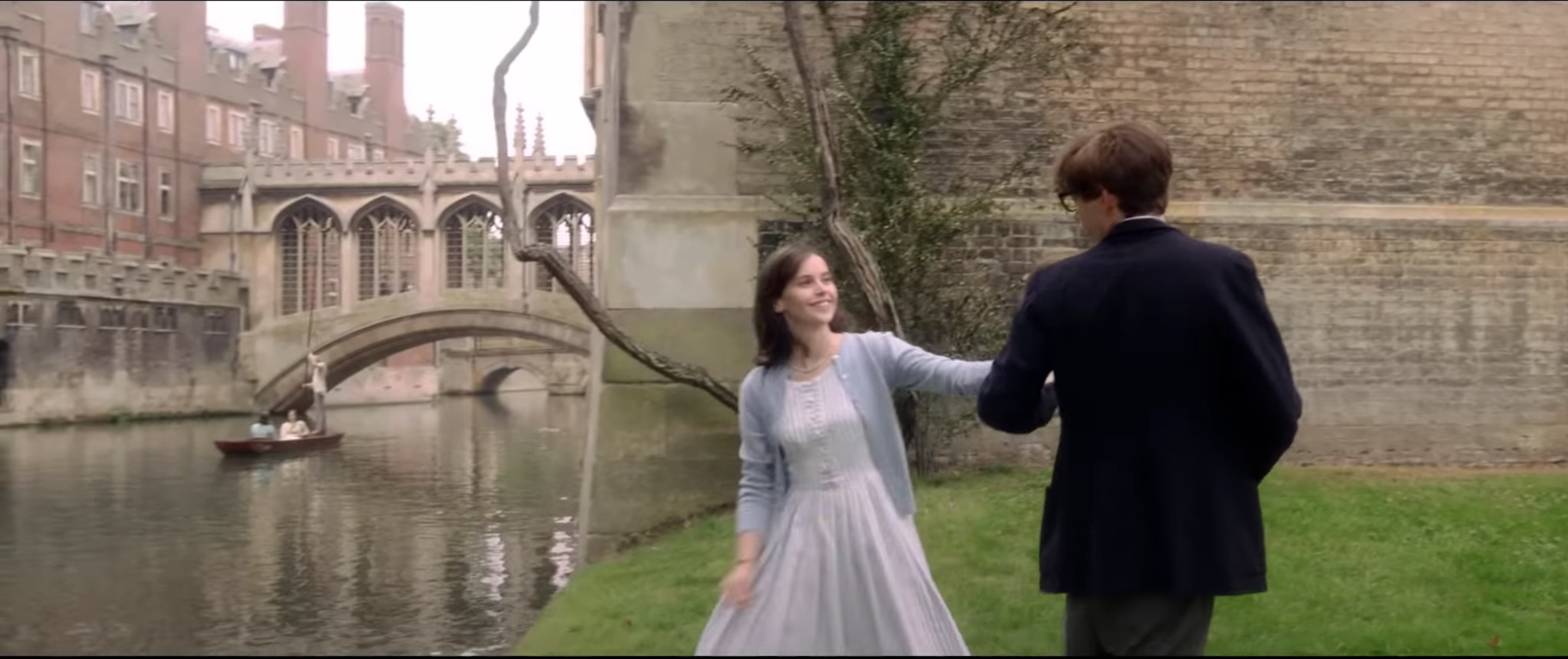 Throwing it back here with an old classic, 'The Theory of Everything' is the perfect film to get you in the Week One mood of the Cambridge grind. Following the life and struggles of Stephen Hawking, it will most definitely give you the motivational push to actually start that dreaded first essay and stop pretending it's still the holidays. The film is both set in Cambridge and stars our very own alumnus Eddie Redmayne, providing the perfect dose of the city we all love and miss while stuck at home. It is both inspirational and heart-warming, things I think we all need right now.
TV series: Little Fires Everywhere (2020)
In this adaptation of Celeste Ng's beloved book, Mia Warren and her daughter Pearl arrive in a new neighbourhood. It is a show all about new beginnings, as Pearl starts a new school and Mia gets a stable job, leading them to both become intertwined with the Richardson family, with life-altering consequences. The show explores themes of motherhood, racial injustice, identity and the dangers of being too rule-bound. With just eight episodes, it is very watchable, and a great distraction from those Week One essays we'd all like to bury our heads in the sand and pretend don't exist.
Album: Enter the Wu-Tang (1993)
American hip-hop collective Wu-Tang Clan's debut album, 'Enter the Wu-Tang' is the perfect upbeat hip- hop soundtrack to give you that motivational push that's so needed to 'enter' Week One on the right track (pun most definitely intended). With all the energy you'd expect from a first album, 'Enter the Wu-Tang' is famous for its humorous, free-associative lyrics and the spotlight it shone on New York City hip-hop, paving the way for other East Coast rappers including Nas and The Notorious B.I.G. Sometimes, throwing it back to an old classic is a great way to start the term on a fresh and positive note.
Theatre: Lungs (Old Vic Online, 27th-29th January 2021)
Starring Matt Smith and Claire Foy and directed by Matthew Warchus, this virtual two-hander was live-streamed last year, and is returning this month by popular demand as pre-recorded performances. Focusing on the climate crisis and the point at which values and personal desires intersect, it is a fascinating insight into a couple's decision as to whether or not they should have a child and the impact this might have on the environment. This is a play about being on the verge of a new chapter in one's life, making it perfect for those Week One vibes of fresh beginnings and starting again. Tickets for one of these pre-recorded performances can be purchased on the Old Vic website.
That's it for this week, folks! You now have no excuse to feel bored or at a loose end while procrastinating those scary Week One essays and avoiding the incoming start- of- term Microsoft Teams calls from your tutors!
Stay safe, stay happy, stay cultured, and we will see you next week!
Feature image credit: Ella Gold
Related articles recommended by this author:
• The Tab's guide to dealing with Homesickness as an international Cambridge student
• I'm a fresher, and I don't regret starting Cambridge in the middle of a pandemic
• Creative Spotlight: Blanca Schofield Legorburo on painting people's nudes