Nine book recommendations for adults based on the series you (probably) loved as a child
Want to do some reading now that exams are over? Start here
A lot of people tell me that they used to love reading but they haven't really read for pleasure since they were twelve or thirteen because they don't have time anymore. I feel you wholeheartedly; Cambridge terms are intense and there hardly seems to be time to cram in all the stuff you have to do, let alone reading a whole book while you are at it. Well, if there's one thing summer vacation seems apt to provide, it's an abundance of time, particularly with the prospect of holidays and internships effectively off the table due to the pandemic. So maybe this is the perfect summer to rediscover your childhood love of reading.
One problem: if you and books have been on a break since Year 8, where should you start when there is such a dizzying array of choices and genres? Well, my friends, this is where I am attempting to aid you by recommending books for grown-ups that remind me of books that were popular when we were kids.  Find your favourite series, consider my recommendation as a starting point and boom, you're reading again. Although you are obviously free to ignore my recommendations too.
If you liked Twilight then try A Discovery of Witches by Deborah Harkness
This is a story about a vampire falling in love with a witch but they are both adults instead of one being over 100 and the other being, like, 16. One of the reviews on the cover says 'Twilight for grown ups', although I have to say this is a lot less Mormon than Twilight was.
If you liked Michael Morpurgo then try Brooklyn by Colm Toibin
Michael Morpurgo was the first author to make me cry and half his books were about the world wars so I thought I should recommend a melancholy novel with a historical setting. Brooklyn is a really beautiful story and quite brief so it isn't a huge commitment.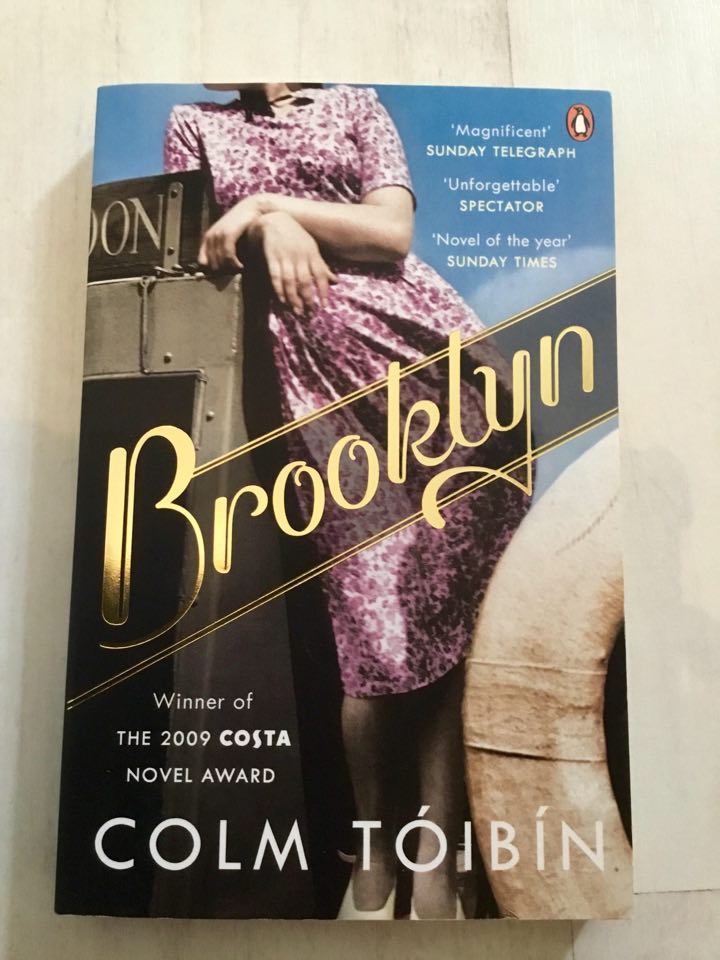 If you liked Harry Potter then try The Midnight Queen Trilogy by Sylvia Hunter
Sylvia Hunter's series is about mages who go to special wizard universities. That is where the similarities with Harry Potter ends but we all liked Harry Potter because we wanted magic to be real and this fills that same void.
If you liked Percy Jackson then try American Gods by Neil Gaiman
American Gods is a story where all the gods that were ever believed in are real, and they are in America. That is basically the plot of the Percy Jackson novels although, it must be said, American Gods is a bit grittier. That said, they did straight up murder the stepdad in the first Percy Jackson book. If this book looks a bit long, try it's companion novel, Anansi Boys.
If you liked Enid Blyton try the Lake of Dead Languages by Carol Goodman
I'm not sure whether you liked the mysteries or the girls' school stories so I'm hedging my bets with a mystery set in a girls' school. This book has some fairly predictable plot twists but the gripping writing style makes it worth reading anyway.
If you liked the Diary of a Wimpy Kid try Bridget Jones's Diary by Helen Fielding
Am I recommending you chick-lit? Yes and I am doing so shamelessly because Bridget Jones's Diary is hilarious and I read it at least once a year. It's a funny story in diary format so it's actually a very logical recommendation here.
If you liked Just William then try Good Omens by Neil Gaiman and Terry Pratchett
Neil Gaiman and Terry Pratchett took a lot of inspiration from Just William when writing Good Omens and they have crafted a highly amusing story about the biblical apocalypse in which the anti-christ is a naughty little boy. Yes, this is Neil Gaiman's second mention on the list. It is my list and I can do what I want with it.
If you liked Roald Dahl then try Carrie by Stephen King
I'm not a big horror gal but Carrie is basically just a slightly gorier Matilda. In hindsight a lot of Roald Dahl's stories were quite horrific anyway so you may well be a budding horror fiction fan.
If you liked A Series of Unfortunate Events then try A Little Life by Hanya Yanigihara 
Anybody who liked this series liked to see characters suffer and you know who else wants to see characters suffer? Hanya Yanigihara who has written an unrelentingly depressing novel about the lives of four men who meet in college. However depressing it may be it is beautifully written but be warned that  you should definitely look up content warnings for it before jumping in.
All images are the author's own (which is why they are bad)