Can't find a seat in the library? Here are 10 of the best cafés in Bristol to study (or not) in
Better to have a breakdown with an overpriced oat milk latte than without
Exam and deadline season is firmly upon us and we all know what that means. Wandering aimlessly around every study space for hours on end before stropping home and convincing yourself that the tiny desk in your box room is the perfect environment to work.
The Tab is here to save you precious hours and steps by giving you the best cafés to study in. You'll feel like a mysterious Sally Rooney character while you write an average of 100 words an hour. What could be better than an essay breakdown with an overpriced oat flat white?
1. Bakesmiths
The pride of Whiteladies Road. This coffee shop is only a 10 minute walk from Woodland Road. They also do a picnic deal with a sandwich, cake and a coffee if you're in the mood to treat yourself.
2. Tradewind Espresso
Located at the top of Whiteladies, this café is perfect for freshers at Stoke Bishop. They also have an outdoor terrace so you can catch a tan while being stressed.
3. Platform Cycleworks
It might seem a bit rogue choosing a bike café but this is one of Bristol's most underrated spots. It also has picnic tables outside for al fresco revision.
4. Colombia Coffee Co.
Directly opposite Platform Cycleworks, this cafe contains a brilliant selection of latin beers for when things get really rough.
5. Soho Coffee Co.
Arguably the best place on Queen's Road, because who wants to queue for half an hour outside Pret? They have upstairs seating so there's probably more chance of finding a seat here than at the uni libraries we pay to use.
6. Mokka Mokka
This is literally a 2 minute walk from Woodland Road and they offer student discount. You can also hop over to Parson's for a sausage sandwich on one of your well earned breaks.
7. Society Café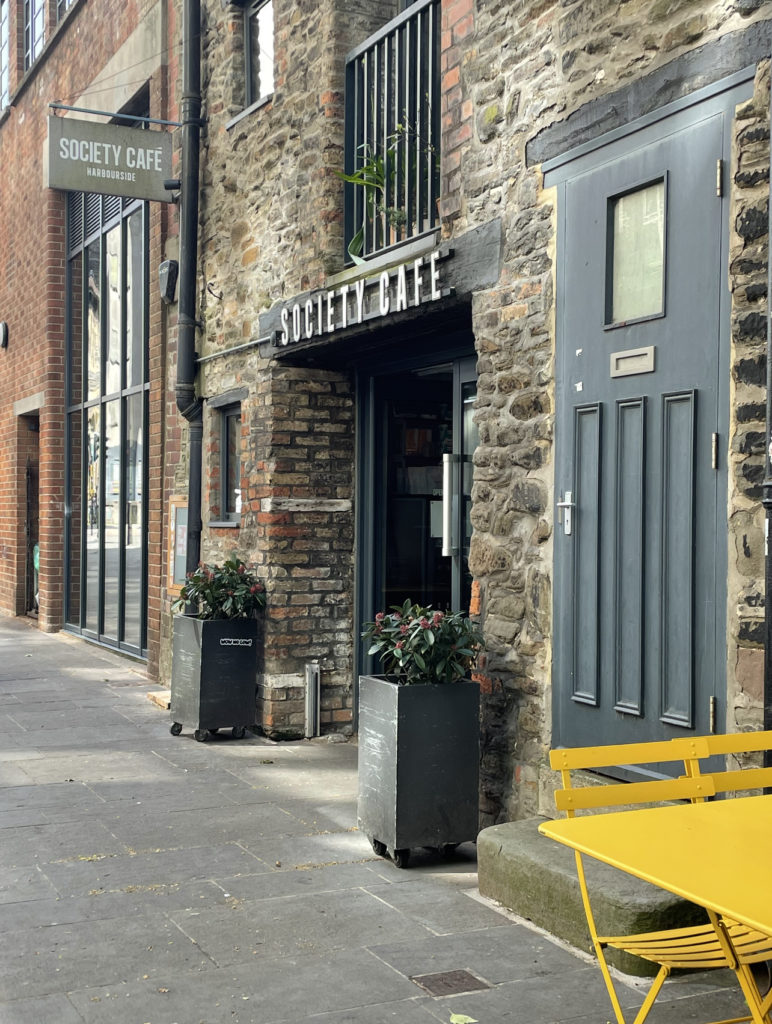 This one is for our city centre dwellers. It's right next to the harbour so no need to drag yourself up the Christmas Steps.
8. Coffee Under Pressure
This is right down the road from Wills Memorial Building so you can feel close to the culture without the stifling smell of old books and the intimidating PhD students.
9. Foliage Café
Arguably the best café in Clifton Village and ideal for students in Goldney. It does feel like you're working in a jungle but so does the ASS with the temperature in there.
10. 1B Pitville
A new and upcoming café for all you hipsters out there. It screams tote bag and reusable flask so is perfect for most Bristol students. They also occasionally give out free drinks which is an added bonus.
11. St George's café bar
This is a real hidden gem on Park Street. St George's is an independent music venue but has its own café and gin garden, perfect for a post-study drink. Visit here to feel like you're walking into Edward Cullen's glass house combined with a Roman Temple.
Related stories recommended by this writer:
• Relax, you are doing fine: Here are 10 things all Bristol students are doing instead of actually preparing for exams 
• Don't let exams get to you: Here are 10 reasons not to drop out of Bristol Uni
• Exams are upon us: Find out what your note taking style says about you