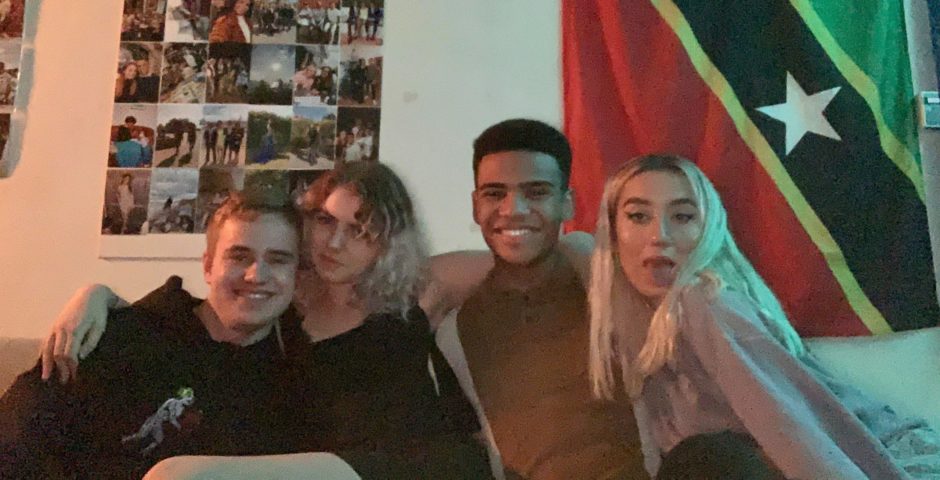 Everything you need to know to get through your self-isolation as a UoB Fresher
Don't expect to be baking banana bread and doing Chloe Ting workouts every morning
As a first year student, who managed to get through two weeks confined to my flat, I'm writing this for any new students fearing that impending fourteen days inside the walls of halls.
We all know that, in pre-pandemic times, the move to uni was a much more wild and wonderful experience. However, with this year's freshers being more about day drinking and sporadic lockdowns, and a national lockdown being on the cards soon too, here are my tried and tested tips that might help to ease the inevitable.
Forget what you've been told about what uni "should be like"
Back when you were applying to University, you would have never begun to foresee being quarantined with a bunch of strangers in order to prevent a deadly, global pandemic from spreading across the entire city of Bristol. If you are someone like me, who couldn't wait to dive head-first into the most traditionally chaotic freshers experience, the best advice I can give you is to stop imagining your first night at Motion, and instead keep in mind, this is the reality for every first year student in the country – you're not alone.
Start scrolling through Bristruths  
Once you begin reading the thousands of posts on Bristruths, you'll learn a fair few things about Bristol Uni, including that there's always another student, somewhere in uni, feeling the exact same way as you. When you're bored with that, there's always Briscrush, Brispets, and Brisfood. It really is endless, making it the perfect way to get through the days.
Try not to be too picky with your meals
For the fussy eaters amongst us, the idea of not being able to walk down to the co-op and pick up the snacks you're used to is daunting. If, like me, the thought of a microwaveable all-day breakfast terrifies you I suggest setting up a trading system with your fellow flatmates, so that you avoid the most questionable meals.
Stock up on post-it notes
You don't want to be the one flat that doesn't make some sort of allusion to the harsh reality of paying 9k a year to sit in our rooms scrolling through the blackboard site. Also, maybe if the right person sees your plea for 'GIN?' you could even try to recreate those lost Gravity Mondays.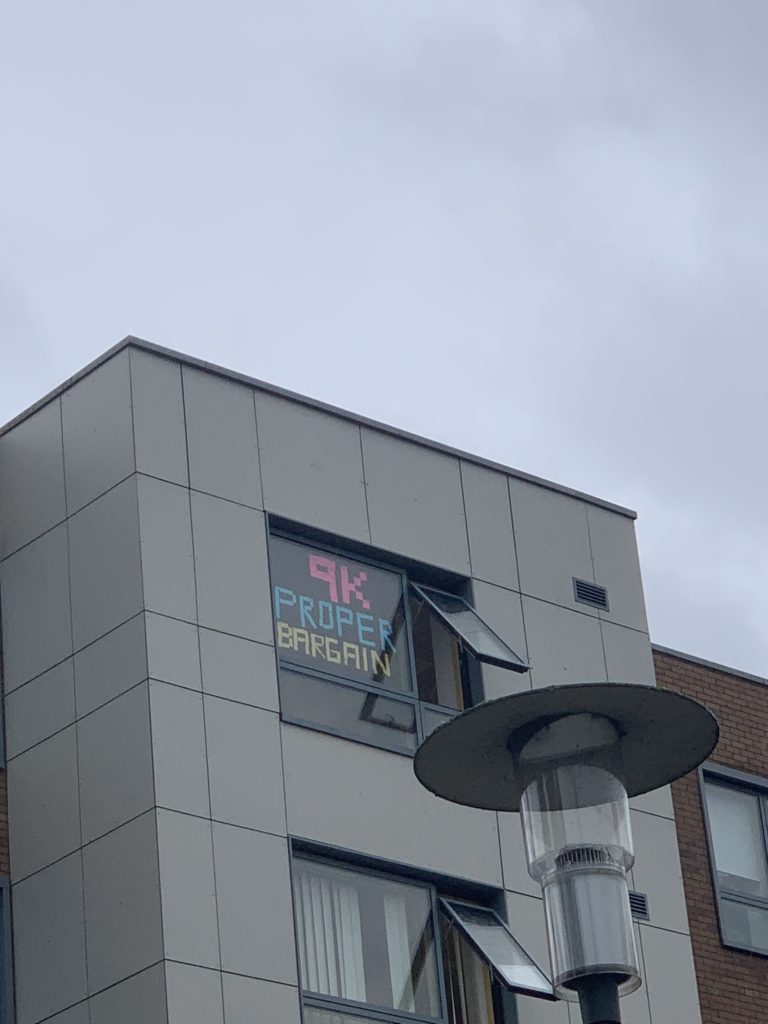 Be realistic
If you thought student lockdown would be the same as March and April 2020, be realistic. The likelihood is, you have enough lectures, seminars and webinars to keep you occupied before factoring in a daily Chloe Ting ab workout, or baking banana bread for your entire halls of residence.
Get online
Fortunately for us, the university is emailing us constantly with events we can attend such as meet and greets with the wider student community, quiz nights, careers fairs etc. Try to get as much out of these as you can. It's not the same as regular socialising, but it's certainly effective in breaking your days into manageable chunks!

Find a realistic routine
Whether it's listening out for the food delivery people in the morning, setting yourself some time to chill, or maybe even planning a bit of work, keeping to some kind of daily blueprint was really helpful for me.
Be kind to yourself
Try not to stress too much. Even though it's true, seminars don't stop just because you have to self-isolate, tutors will understand that this is a difficult time for new students at Bristol and will try their best to make sure our mental health remains the priority. For now, just do whatever you can to make it the most enjoyable two weeks possible and hype yourself up over the days when you can get back to pounding the streets of Bristol in search of a "motive".
Related stories recommended by this writer:
• Bristol Director of Public Health says Covid is a 'gift' to students
• Exclusive: Bristol Uni fines 42 students for house parties
• 1,200 Bristol Uni students go on rent strike from midnight tonight