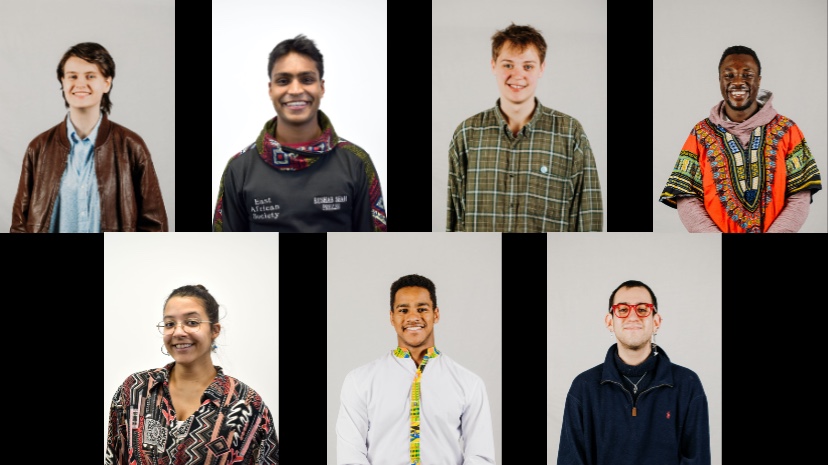 Meet the new Bristol SU officer team
Coronavirus may have complicated proceedings but the show must go on
The world may be panicking about the Coronavirus pandemic but that didn't stop the Bristol SU elections.
Unless you have been living under a rock, or in corona-related self-isolation, you will have been aware of the SU election campaigns. You couldn't walk into the ASS without a smiley candidate coming over to explain their manifesto, and any blank wall or street corner was plastered in posters.
This election season was complicated by the Coronavirus pandemic, with the SU cancelling the results night celebration only hours before it was due to start, and the Uni's announcement that term will end prematurely on Wednesday.
However, the results are in! Meet the team…
Union Affairs Officer – Julio Mkok
Julio was re-elected outright as Union Affairs Officer, beating Bristruths Rory for the role.
His priorities for the upcoming year include:
Launch UoB App in Sept 2020
Launch Phase 1 of Campus Heart (Food Court and Student Bar)
Introduce annual #BattleOfTheBands show / Bristol Got Talent Show for Clubs & Societies
(See end of article for a statement from Bristruths).
Equality, Liberation, and Access Officer – Jason Palmer
Jason was also re-elected, having run in the joint-1st most contested field, with 4 other candidates running.
His priorities for the upcoming year include:
Tackling hate crime and harassment through stronger policies, local partnerships and local support.
Make our courses and campus more inclusive through an Inclusive Education Strategy and better hate crime reporting tool.
Empower students and build inclusive communities through working with JCR's and supporting student groups more.
International Students Officer – Roy Kiruri
Roy's priorities for the upcoming year include:
Trying to establish mental health services that cater specifically to the international student experience and the struggles that this group of students may face
Establishment of an academic writing centre, to help international students develop their language & writing skills
Creating a directory of employers in Bristol that are willing to employ international students who want to do part-time work during their studies
Postgraduate Education Officer – Leah Martindale
Leah beat 4 other candidates in what was the joint-1st most contested role the election.
Her priorities for the upcoming year include:
Improve transparency, ease of access, and understanding surrounding post-graduate fees and finance
Encourage well-being services to become more post-graduate friendly and better signposted regarding accessibility
Work with other SU officers, networks, and societies to improve a feeling of university community amongst postgraduate students
Undergraduate Education Officer – David Ion
David ran in the second most contested field, beating 3 other candidates for the role.
His priorities for the upcoming year include:
Erradicate (sic) Barriers to Education – Fight the Hostile Environment on campus
An Education for the Climate Emergency – Mobilise for the Climate Strike
Fight the Mental Health Crisis – More support around assessments
Sport and Student Development Officer – Rushab Shah
Rushab ran in a 2-horse race, beating 1 other candidate.
His priorities for the upcoming year include:
Improving Coombe Dingle Transport
Extending Uni Gym Hours
Referees for all Intramural Teams
Student Living Officer – Ruth Day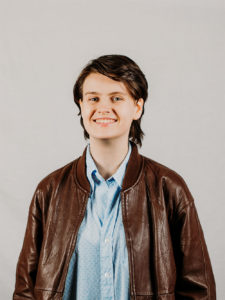 Ruth triumphed over 2 other candidates in the field, in their 2nd attempt at being elected to this role.
Their priorities for the upcoming year include:
Wellbeing: Diverse and accessible counselling service and reformed Extenuating Circumstances policy
Fair housing: Rent reduction strategy in halls and standing up to exploitative letting agencies
A green University: Push the University to support the climate strikes and provide cheaper and more vegan options in Source Cafes
Bristruths released a statement following Bristruths Rory's defeat in the election. They said:
"We had two priorities going into this election: 1) to have a laugh, 2) to increase voter engagement with SU elections.
They state that they are pleased with the discussion they stimulated around campus. Comedy was a good way to engage the student body in elections that for the most part they normally take no notice of.
"We believed comedy was the best way to start these conversations when voter turnout for officer roles year on year is still embarrassingly low. These roles are meaningful and having 10% determine those filling roles that represent 100% of the student body is undemocratic.
"With the role of Union Affairs having the most number of votes cast out of any officer role this year whilst having the fewest candidates, we're pleased that we've been able to achieve our goals. We've also been so lucky to have such a hardworking team that put dozens of hours of work into the campaign, we're very proud of what we were able to produce."
Officer priorities and photographs were obtained from the Bristol SU website: click here to go to the original page.
You can also see the results of the NETWORK CHAIR, STUDENT TRUSTEES, and FACULTY REP elections here