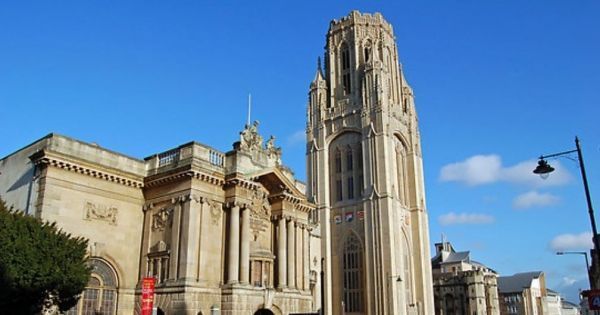 SU call for an external review into institutionalised racism at UoB
They are concerned at previous 'inaction of the university'
The Officer Team at the SU have issued an open letter to senior management calling for an external review of institutionalised racism at the university.
This comes after a report was published on 23rd October by the Equality and Human Rights Commission, which shed light on racial harassment in British universities.
Along with an external review conducted by The Runnymede Trust, their top priorities include calling on the university to take disciplinary action against staff and students who have perpetuated the hostile environment for BME students, and diversifying the staff body by hiring more BME staff in senior academic and professional services positions.
In the letter, the SU Officer Team commend the work of the Student Inclusion Team and members of the HR Team who are tackling racism, but state that they "have failed to see a similar commitment on an institution-wide level".
They say that known instances of racially motivated aggression include "frequent uses of offensive language in seminars and lectures; students being targeted and humiliated by senior members of academic staff; and racist images appearing in halls of residences." However, they highlight that many more racist incidents occur daily, but often go unreported.
The Officer Team call upon students who have faced discrimination to report it anonymously, as they "lack faith in Report and Support's capacity to deal with named cases.
"High reporting rates will reveal the true scale and nature of racism at our university and exert pressure for action."
Other points highlighted in the letter include calls to decolonise the curriculum, educate students on hate crimes and to make public the data of the Race Equality Charter, Staff Diversity Audit, Runnymede report, and data from 'Report and Support' on incidents reported and the responses taken.
They expect to hear a response from the university by January 15th, 2020.
A spokesperson from the University told The Bristol Tab: "There is no place for racism at the University of Bristol.
"We have been working actively with the Students' Union to ensure our commitment to inclusion, diversity and equality is reflected in all aspects of our University. We most recently met with them on 15 November to discuss each of the points they are now raising in the open letter and gave our assurance to continue working in partnership to take their points forward.
"We have already taken active steps to address the challenges raised including establishing specialist wellbeing support for BME students on campus (NILAARI) and creating a new BME success programme which seeks to ensure our teaching and learning are more inclusive, promote social equality and wellbeing.
"We work collaboratively with other public sector organisations across the city as part of the Bristol Race Equality Strategic Leaders' Group to improve the diversity of our staff and we engage in a range of measures to build ethnic diversity throughout our talent pipeline.
"We know there is more to do, and we are committed to continuing to work in partnership with students and staff on these important issues, and to ensuring that our University community is one where everyone feels safe, welcomed and respected.
"The University signed the Race Equality Charter in April of this year. This is a framework to help improve the representation, progression and success of minority ethnic staff and students in higher education.
"We have subsequently conducted surveys with staff and students about their experiences on campus. We are analysing that data, and this will help inform our activity under the Charter.
"We always investigate any cases of racism that are brought to our attention and would encourage any student or staff member who experiences racist behaviour to report this and to seek support – all complaints are dealt with seriously and are handled with sensitivity."