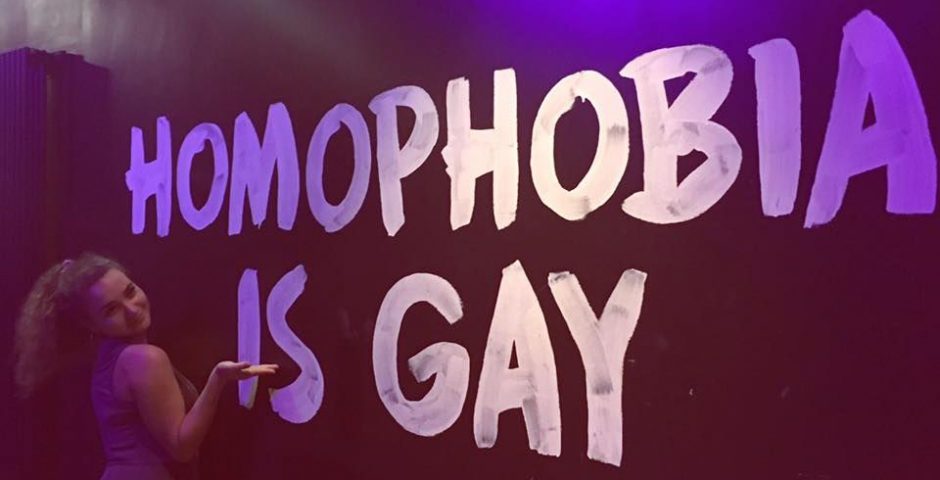 A beginner's guide to Birmingham's LGBTQ+ nights out
All you need to know about navigating Birmingham's Gay Village
Whether you've only just started getting to know the city, or have been here a while, there are many options to explore in Birmingham when it comes to the gay scene. The city is thriving with queer culture waiting to be explored, here's our introduction to the second city's gay village!
Nightingales Club
This is basically the cultural hub of many queer people in Birmingham. With super cheap entry, it's a great night out and a perfect spot to watch D-list celebrities perform their one hit wonders after they were rejected from the judging panels of reality TV. You can also go to watch visiting Kings and Queens and the venue has featured the likes of local drag queen Lacey Lou, Drag races Mercedes Iman Diamond and All-Stars finalist Detox.
More often than not, here you will find the straight gals who have come on their hen night for a bit of fun, and to find their new 'gay best friend'. But it is also a great environment to see lots of different people of different sexual orientations mingling and having a great time. There are 3 floors open on the busier days which means 3 choices of different music vibes.
The most popular days are Thursday – their student night – and Saturday.
The Village
The Village is a perfect pre-Gales venue. There are often drag acts and local competitions held here, so it's also nice for a quieter night out, watching a show and having a dance before an earlier night than at one of the bigger clubs.
Sidewalk
Sidewalk is also a perfect warm up for Gales. It's right next door but has dancier vibes than Village. Here you will probably make a new best friend on the dance floor, who you will have a boogie with and then inevitably bump into in Gales half an hour later, mutually decide to just wave at each other and then carry on with your night for fear of having to spend the whole evening awkwardly cultivating your new friendship, based solely on one dance routine you mutually performed to 5th harmony.
Missing
Missing is in the same tier as Sidewalk. It's kind of a cross between the pub vibes of Village and the dancing that goes down in Sidewalk. It's a little further away from Gales, but a great spot for soaking in the 'gaybourhood' without heading to the club. It's a nice spot to pop to for after work drinks or some light social drinking as opposed to a full blown night out. There are also more local drag shows that happen here, which you can go watch before heading to the club or heading home.
Urban Kitchen
This is where your night will inevitably end up. Stood in the bright light, dancing in front of the counter, while someone assembles your potato fritter and chips aka, greasy carbs on a polystyrene plate. The servers there are really friendly but will definitely laugh at you if you fall over because you're now too drunk to dance in heels – but who wouldn't really?
Supporting your local gay village
One of the most recent topics surrounding the Gay village has been the threat posed due to pending planning permission that would make the local area a residential spot and enact a curfew. There are ongoing updates of this which can be found on the local council page. So make sure to support your local gay businesses!