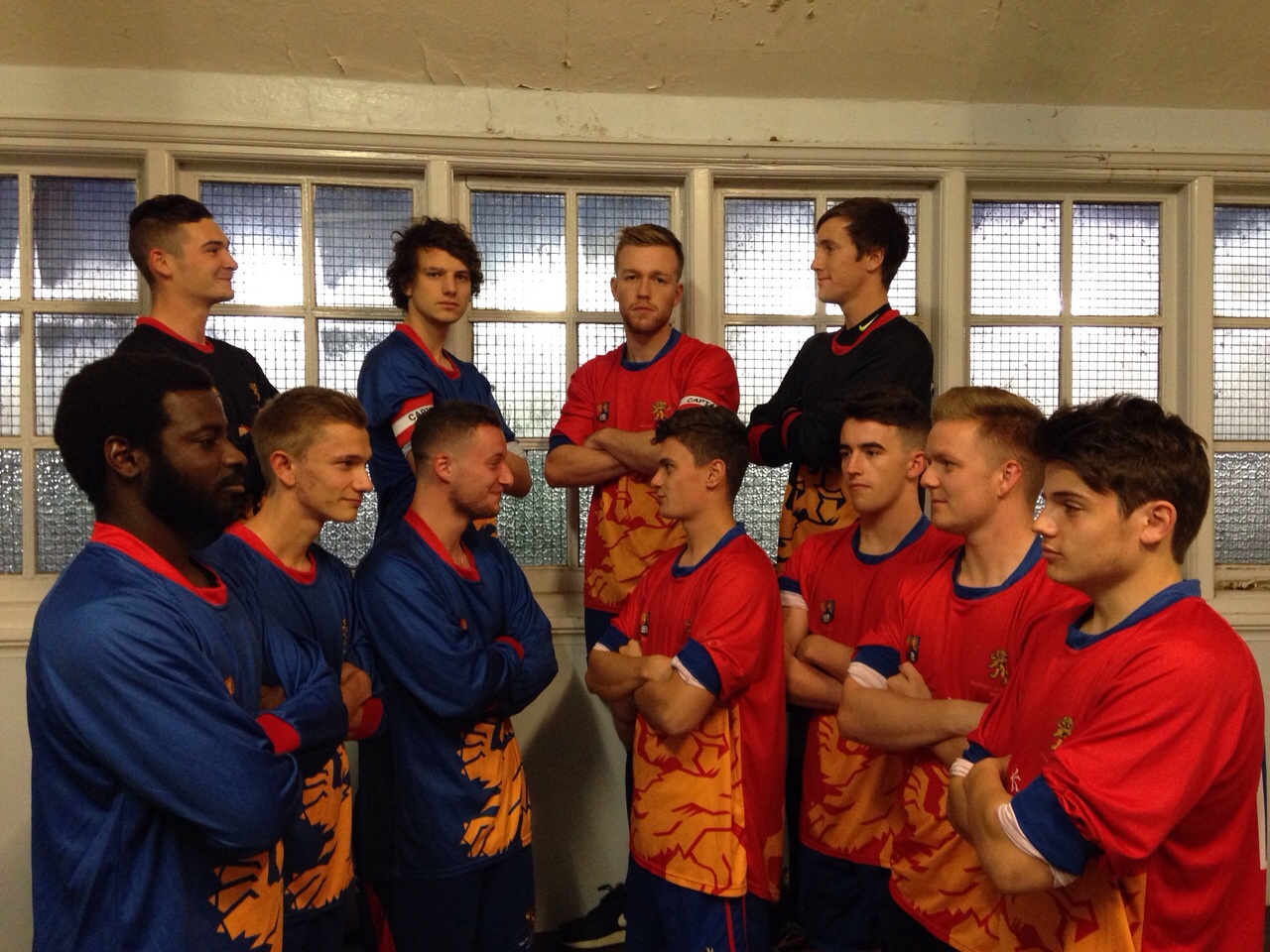 REDS will take on BLUES in the biggest match this season so far
This Wednesday the ultimate bragging rights are up for grabs, when Birmingham football firsts take on the seconds
In a game where the stakes are so high, university friendships go out the window.
After the climax of last season saw Birmingham's first XI miss promotion on goal difference in the final game, Declan Kirby suffering a broken leg in the process, you'd have been forgiven for thinking we'd seen the best of the footballing drama for one year.
The fixture-gods had other ideas though, as this season's curtain-raiser sees the newly promoted second XI take on the firsts in a clash that even Jeff Stelling and Chris Kamara would struggle to over-hype.
It's safe to say tensions are on a knife edge, and even a simple question about how the players are feeling sparked a viscious war of words.
Speaking on behalf of his team, Max Pashley, the seconds captain, kicked things off with Mourinho-esque gamesmanship.
He said: "There's no pressure on the seconds, the firsts have a lot to prove after underachieving last season.
"We all know they're all talk and pomp, with little in the engine room.
"It's about time their arrogance was taken down a peg or two."
But first team star Ben Sunderland was less than impressed. Hitting back like Mohammad Ali in his heyday, he laid the cards out plain and simple:
"If you're the twos, you'll lose. If you're ones, you've won."
With this said, he backed off, arms raised, with the battle seemingly won.
But things only escalated further, when, as though spurred on by his first-team compadre, third year SPECS student Greg Shone began issuing menacing injury threats to his blue-sheathed opponents.
Shone's jibes prompted chaos to descend, and as club captain and mediator Ibrahim Jabbie attempted to break the two teams apart, we decided it was time to escape the dressing room.
But, having left the melee, we noticed that outside the inner circle of threats and abuse, two players from either side appeared rather subdued.
We later learned that for the opposing captains, Declan Kirby and Max Pashley, this encounter represents far more than just a battle of pride.
Housemates and partners in crime, for Kirby-Pashley, Wednesday's encounter represents a harrowing prospect- one that could potentially tear their friendship apart.
"We're friends at home, but as soon as we're out on that pitch we'll be enemies" warned Declan (left, above), to acknowledging nods from Max (right).
Declan isn't worried about the threat from his underdog housemate though, his final rousing words were: "The firsts are the firsts for a reason, and we're going to prove that on Wednesday.
"Our aim is to win the league and we're setting out to do that."
When we'd finished with the photo-shoot, the teams were asked all together if we'd see a good clean game. "NO!" was the  unanimous response.
Whatever the season holds for these two sides, whatever the result on Wednesday, this isn't one to be missed.