Website of the week: Kanye Zone
Keep the Louis Vuitton Don safe as he journeys through deep space.
Rap megastar and Mr Kardashian Kanye West is floating in cyberspace, presumably looking for the extraterrestrial life his pal Katy Perry was banging on about.
All seems well. Yeezy's minding his own business, probably thinking about ascending the throne. But there's actually a big problem.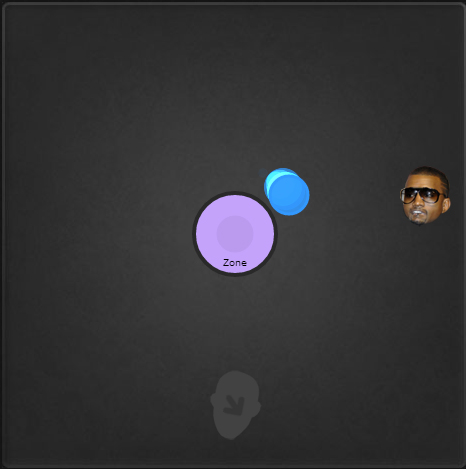 In the middle of Ye's galaxy is the zone, a black hole pulling your boy towards it. All falls down for Kanye if he touches this votex of doom, as he is crushed in its gravitational field.
Your job as puppet master of the Louis Vuitton Don is to keep him away from the zone. Use the blue orb to protect Mr West by bumping him back into deep space.
If you lose, Jay-Z pops up to have a good old laugh at Ye's misfortune. So whatever you do, don't let Kanye get into his zone.