From Love Island to The Traitors: A definitive list of the 10 best reality TV icons of 2022
Manifesting all of them to be cast on a season of Big Brother
2022 was one of the grimmest years in memory, if I'm being frank. It really felt like we all went through shitstorm after shitstorm, political scandals and prime ministers changing more frequently than I have hot dinners. But one consistent faithful in our lives that was the reality TV we consumed was nothing short of elite. It's been a year of old favourites showing us exactly why they're so great, and new shows taking us by storm. With all that reality telly consumed, here are my picks for the definitive 10 best reality TV icons of 2022. What a bunch!
Jimbo on Drag Race UK Vs the World
What a way to kick off the year – with Jimbo being a derange baloney ghost on the chaotic Drag Race: UK Versus the World. Jimbo truly was robbed – and I will maintain that stance til the day I die. Not only was Jimbo iconic on the show, but off it too – with the queen remaining in full ridiculous character for the exit interview resulting in the best conversation I had all year.
Amanda from The Traitors
Where to even begin with this one? Basically, that's mother right there. An unassuming, warm, Welsh woman who ended up becoming the biggest savage on the best new reality TV show in years. I literally quaked in my boots when she said "What is on the Welsh flag?" Amanda from The Traitors has had national impact on the gay community like we haven't seen in a very long time. The Pride circuits will be changed forever.
Andrew and Tasha from Love Island
Who'd have thought the duo that gave us "sucked her tits or whatever, licked her tit or whatever" could weather the storm and emerge as two the most wholesome and cute Love Island alumni of all time? I'd die for them.
Jinkx Monsoon on All Stars 7
All Stars 7 was arguably the most anticipated season of Drag Race ever – fans had wanted an all winners season for YEARS. It delivered in every way, and seeing Jinkx Monsoon come back as the superstar we remembered her as who could turn her hand to anything and smash it out the park was nothing short of euphoric. It's rare that queens genuinely have me laughing out loud at what they do on the show, but Jinkx managed to weekly. An icon.
Thomas from MAFS UK
Of all the reality TV icons of 2022 listed here, I'm sure that it's Thomas from Married at First Sight UK who is the most controversial – but he made MAFS what it was this year. Until people like Thomas were on there spouting lines as funny as "I wasn't expecting to marry H from Steps", MAFS was boring. After, it was arguably better than this year's Love Island. Everyone say thank you!
Navid from The Apprentice
This playboy has not finished yet, I've still got a lot left in me, okcurrrrr!
Ekin-Su from Love Island
An earth shattering reality TV presence like no other, God-Su stormed into that villa so hard I bet the casting producers got a raise. Her rise to victory was euphoric, a win for the actual main character of the villa who brought something fun and interesting to the show, and a loss for the Gemmas and Lucas. No boring vibes here, just Ekin-Who? EKIN-SUUUUUU!!!
Danny Beard on Drag Race UK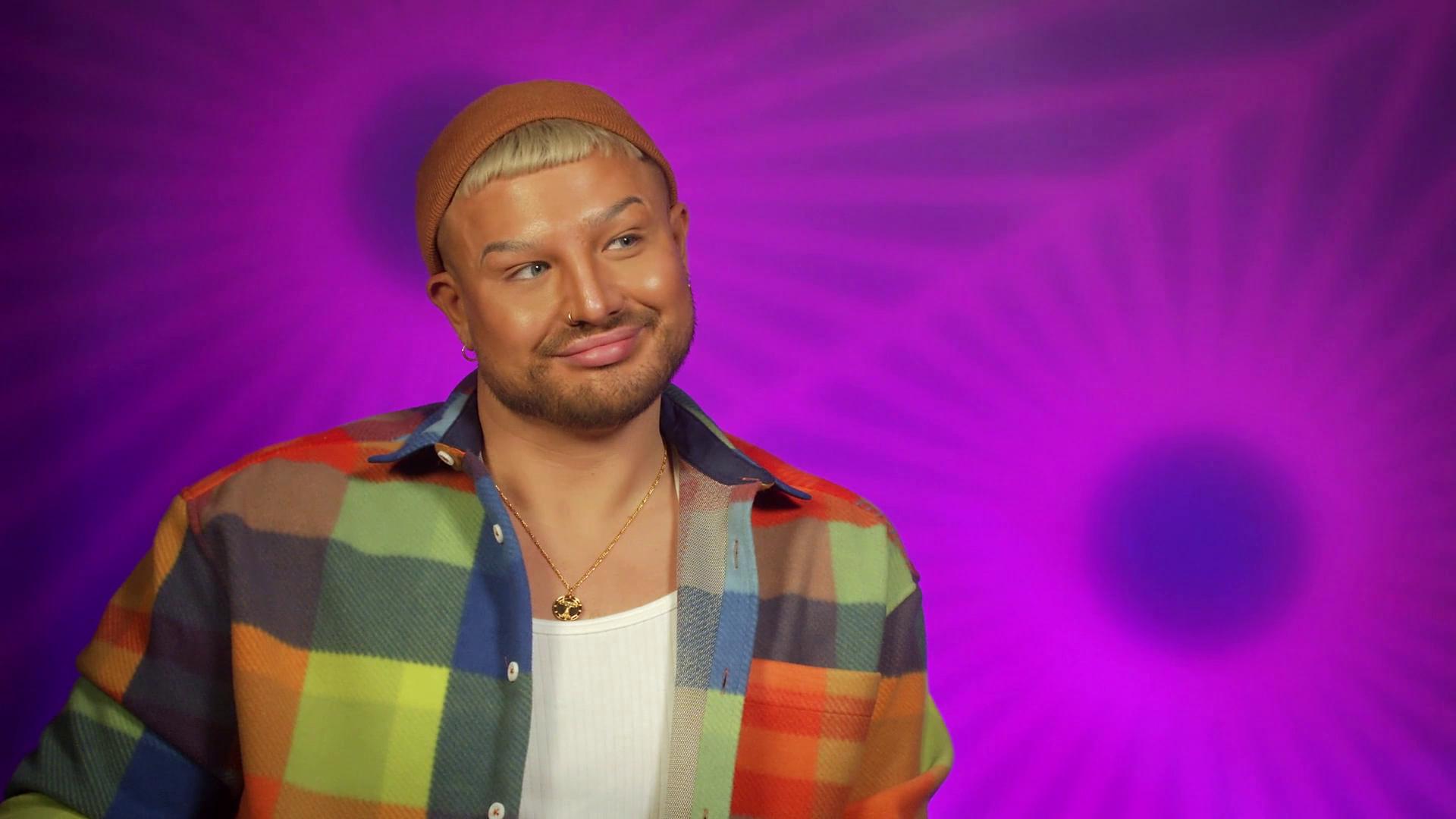 Danny Beard annihilating season four of Drag Race UK with their humour, talent and immaculate Scouse vibes made perfect sense with my fantasy. Gave us hilarious one liners, unreal performances and sickening runways. "They look like a girl group, we look like a queue for Gregg's."
Harpreet from The Apprentice
Harpreet was a machine on The Apprentice, a formidable force who deserved her win. Even if she wasn't an amazing candidate who was utterly ruthless, she should have won for the iconic "The biggest issue is, from this label, it looks like we want to KILL children."
Danica from Love Island
The underrated icon of the year, Danica was that Love Island girly who could just not catch a break. And for NO reason! A gorgeous ray of sunshine whose dances on TikToks keep me alive. I need her to be a main pop girl in 2023, end of.
For all the latest reality TV icons of 2022 news and gossip and for the best memes and quizzes, like The Holy Church of Love Island on Facebook.
Related stories recommended by this writer:
• Paige Thorne has said she hasn't been in a 'good place' since Love Island
• Love Island's Andrew has been sharing renting advice for students and it's quite wholesome
• Gemma reveals she went on Love Island because she didn't qualify for a dressage contest