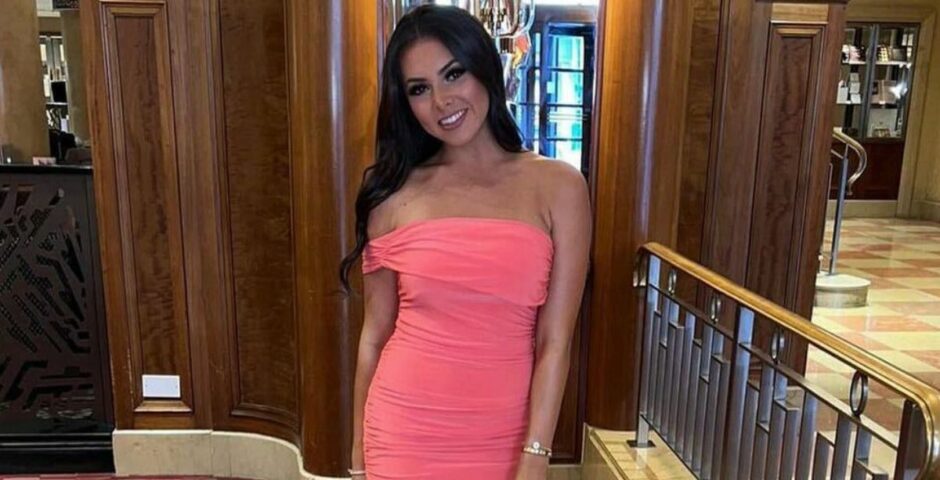 Love Island's Paige confirms split from Adam and says she was sent videos of him cheating
Love Island's Paige Thorne featured on the latest Saving Grace podcast and finally addressed the Adam Collard cheating rumours and confirmed that she is officially single. Last month, Adam was forced to deny he had cheated on Paige after a video of him surfaced on social media with his arms around another woman in a McDonald's. The video instantly went viral and lead to the former Love Island couple "taking a break" from their relationship.
Paige addressed the videos in the podcast with Grace and said she had no clue who the person was in the video with Adam in McDonald's, but they have since "come to light". She claimed that Adam and the mystery woman did not know each other, despite some rumours circulating the two were just friends. Paige said they were not friends and alleged that the videos people have seen are not the only to exist, claiming there is "a lot more to the story".
When Grace asked if the videos were of Adam with other women, Paige said: "Yeah with other girls. On the same night, in different locations." Paige said rather than videos being taken in a bedroom, she claimed it was more like "VIP toilets"."I was sat there and at first I thought it's just an arm. I get everyone's a little bit flirty, there's nothing to it. I'm in a club and a guy puts his arm around me. Is it cheating? No. And then these other videos come out and I'm just like, I can't justify this," she said.
Paige also claimed she saw the McDonald's video the same time the public did as it went viral on TikTok. She said: "I saw them the same time everybody else did. The first one I saw was McDonald's, the second one I saw was in a club and then the other ones I saw were sent personally in my DMs, sent by other people. Did deep down I always knew I was going to get done over? Yeah. All I'm going to say is, the videos speak for themselves."
For all the latest reality TV news and gossip and for the best memes and quizzes, like The Holy Church of Love Island on Facebook.
Related stories recommended by this writer:
• Guys! Shaughna Phillips from Love Island 2020 is pregnant!
• Wait, Ekin-Su straight up turned down an offer to be the next Love Island host?!
• Omg guys! Chloe and Toby from Love Island have reportedly broken up