These are the most middle class societies you can join at UK unis right now
It's time to break out the signet ring
When thinking of the middle class lifestyle at university, the most common things that come to mind are shopping at Waitrose, not having a maintenance loan, wearing a signet ring, or perhaps even the lucky few who simply can't make the house's mandatory Sunday roast because they're off to their country house for the weekend.
Meanwhile thinking about societies usually takes you back to that dreadful freshers' fair that you only went to for the free pens and the Domino's vouchers. You might have thought you were at a fancy uni once you learnt that you have a fencing society and or an investment soc (seriously, I'm looking at you Brookes).
But have you ever wondered what the poshest societies are that you can join at university? If you want to find yourself a nice trust fund posh boy or girl who will take you to their Fulham pad for the weekend, joining these 15 societies might be a good place to start.
Wine Society
Happily, this society is actually fairly standard; most universities across the UK offer some kind of Wine Soc, including Sheffield and Edinburgh to name a few. Cambridge, however, has taken this to a new level, offering "blind wine tasting", presumably to make sure you aren't choosing the best wines based on how pretty their label is like the rest of us do.
Champagne Society
Founded in 2011, Durham uni's champagne society was established "to mix the culture of quality champagne tasting of prestigious champagne houses with events" and its summer ball was even reviewed by Tatler magazine in 2016. As you probably guessed, nearly all of the events are black tie, and often held in the classy National Trust country home Hardwick Hall. The society also claims to sample only Taittinger, Laurent-Perrier, and Lanson International – no Tesco's finest in sight.
Land Rover Society
Offered up by Oxford Brookes, it is unclear as to whether you have to actually have to own a Land Rover to get a membership, or whether turning up head to toe in tweed will suffice. Either way, probably safest to bring a black Labrador with you, just in case.
Caledonian Society
Like Wine Soc, this one is actually pretty standard across most UK universities; places such as Bristol, Exeter, and York all offer this type of Scottish dancing. Also known as "reeling", societies often hold practises once a week for new students to try it out, learn the dances, and it often bookends each term with fabulous black tie balls, and of course, a Burns Night celebration or two.
Real Estate Society
Offered at both Durham and Exeter (surprise, surprise), the society aims to connect students with an interest in property with industry professionals – read: lots of networking. Luckily, membership is open to anyone, not just those with multiple houses.
Shooting Society
Surprisingly, this is actually quite a common society across UK unis, including Bristol, Cardiff, and Exeter. Although, this is probably owing to the fact that it is not hunting as such, but clay pigeon shooting where you shoot clay discs that get flung in the air across a field, or at least I think that's what it is. Items individuals are forbidden from shooting include: your housemates' week-old washing up, mouldy left-overs, seagulls, your tenancy agreement, and unfairly marked essays.
Soirée or High Society
This society is a St Andrews University special, for those who are "enthralled with old traditions of afternoon tea, balls, and classic literature". Its socials and events include a "téa desant" and a ball. It also have a sub-comittee "Linen and Lace" for those interested in 17th century sewing and embroidery. Basically, Bridgerton on steroids, or at least badly recreated in an old uni building.
Socratic Society
If Oxford wanted to remind the rest of us about its superiority, look no further than this society. Whilst the name conjures up images of critical thinking and philosophical discussions, this Oxford University society is often nicknamed "thinking and drinking" – or as the rest of us call it: happy hour.
Fishing society
Whilst newly offered at Exeter University, it is Durham's fishing society, or to use its full name The William Greenwell Fly Fishing Society, that takes the bougie crown here. Really, the rah speaks for itself on this one, waders and all.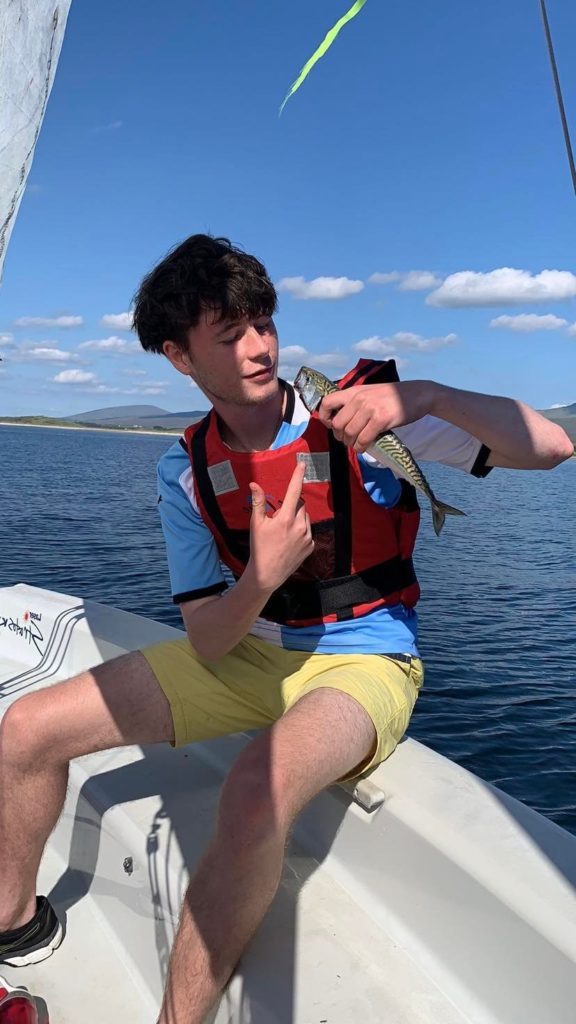 Hummus society
Possibly my all-time favourite: offered at St Andrews, Edinburgh, LSE, Warwick, and York amongst many others, this society brings together like-minded, snack-loving individuals. Events include Tapas afternoons and picnics, as well as the more casual "snacking sessions". Can I join a university society if I'm not at that university?
Whisky Society
If champagne wasn't enough for you, Durham also offers a Whisky tasting society, putting our Lambrini to shame. We don't know whether you actually have to like whisky in order to join, but seeing as it's comprised of students, not 80-year-old men, we are pretty confident that you don't have to love it, just be able to get it down you.
Horological Society
For those of you who don't know, horology is the study of the measurement of time – or more specifically, watches. Durham offers watch enthusiasts the opportunity to talk to experts and collectors and to compare the developments in watch making, "regardless of whether you wear a Patek Phillipe or a Casio" – how comforting.
Society for Gentlemanly Pursuits
Unique to Keele University, this society is supposedly "based upon the mutual interest in the partaking of fine liquors and music of good quality alongside educated discussion". It claims to cater to all students, hosting a "plethora of interests, from Classic cinema to Distillery visits".
Shire of Caer Caledonian Society
In case the name didn't give it away, St Andrews University is the home of this spectacularly named society. It specialises in medieval reenactments, feasts and old-fashioned fun. Think Hampton Court palace and your mum dragging you to a Tudor re-enactment day for "educational enrichment".
Secret societies
We've all heard the whispers of secret clubs and societies at various universities, and the Piers Gaveston Society is one of these. Claiming to be a "dining club" founded in 1977, it is armed with its own crest and Latin motto which roughly translates to "truly, none remember hearing of a man enjoying another so much". Membership is limited to just ten students, grouped into (believe it or not) "masters" and "minions".
Piers Gaveston isn't the only secret club around, the Bullingdon is perhaps the most infamous secret society in England: a private, all-male dining (and drinking) club. It is known for its wealthy members, grand banquets, and questionable behaviour. As you can imagine, the members are exclusively alumni of established private schools, with previous members including David Cameron and Boris Johnson.
Related Articles recommended by this author:
• You can only say you've dated a posh boy if you relate to at least 39 45 of these things
• If your town has these 23 things then it's officially considered posh
• You only went to a private school if can relate to at least 45/49 of these things